John Wolff says LPL might be tempted to offer Fortigent research to its retail brokers, diluting the value of a product that his firm "spends a lot of money on," and making it "less of a distinguishing factor."
Brooke's Note: The good news about the fact that LPL can't keep Fortigent's $50 billion of assets from walking out the door — and that Fortigent advisors really don't want to leave if necessary — is that both sides are, so it seems, playing their cards face up. In this article, Charlie Paikert gets Andy Putterman, Scott Welch and several advisors to really speak out about how the merger is progressing. With so many managed assets and advisors involved and so much capital and executive time at stake, it was a charged event in Santa Barbara. That is apparent in advisor remarks and the several nuggets of news that the "Forum" produced.
The good news for LPL Financial is that financial advisors with a combined $50 billion or so of assets are still giving Fortigent LLC high marks six months into its union with LPL. See: How Fortigent got $50 billion on its platform by treating an RIA pain-point.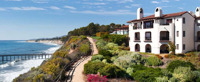 The Bacara venue was right for
polite chats.
But the other news is that these same advisors — in the wake of two high-level Fortigent departures and the integration of Fortigent intelligence into a retail product for LPL investors — have one hand on the eject button in case it doesn't pan out. See: LPL Financial finds a starting place to bring Fortigent into its mainstream mix.
These views were shared by several advisors among the two dozen or more of Fortigent's top clients gathered last week at the Bacara Resort in Santa Barbara, Calif., for the firm's annual "Executive Forum" conference. There were about 50 people total at the gathering that included a dinner and wine tasting at Melville Winery.
Nothing and everything
"Nothing has really changed," says Barry Glassman, president of Glassman Wealth Services LLC of McLean, Va. "There's been a complete follow-through on technology promises Fortigent has made in the past, and it seems likely that they will benefit from LPL's capital resources. Clients are expecting Fortigent to keep providing the highest level of due diligence and access to managers. But they know if that changes, we'll have serious questions."
Glassman and many of his fellow advisors praised the company's recent tech roll-outs and expressed confidence in LPL and Fortigent management. The advisors were also extremely optimistic that LPL's deep pockets, existing resources and widespread industry contacts would boost Fortigent's growth and industry prowess.
But they also voiced serious concerns about key management departures, particularly the exit of Fortigent chief information officer Nathan Sonnenberg, as well as a potential dilution of the firm's value (at a not inconsiderable cost to them) if LPL's retail roots pull the Fortigent offering and brand downmarket. See: LPL makes big advance into the RIA business with Fortigent acquisition.
Eyebrows up
Sonnenberg's departure last month clearly raised eyebrows, combined with the loss of Robert Mileff, director of alternative investments and a member of the portfolio management oversight committee, and the impending exit of relationship manager Matt Andrulot.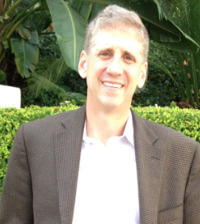 Andy Putterman is close to announcing
a replacement for Sonnenberg.
Sonnenberg, who had been with the company for 15 years, was "widely respected" by Fortigent's clients, according to Glassman. "The quality of deliverables has stayed at a high level, but the departure of key personnel is always a red flag [after an acquisition]," says Rick Pitcairn, chief investment officer of the Jenkintown, Pa.-based Pitcairn multifamily office. "Personnel transitions over the year will be a front-burner issue for clients."
Sonnenberg's replacement
Fortigent president and chief executive Andy Putterman says he is "close to making an offer" for Sonnenberg's replacement. Putterman also says he plans to hire seven or eight new people by the end of the year, including a new research analyst and more tech specialists.
The mass-market presence of LPL was also a top-of-mind issue for many Fortigent clients.
Richard Henry, senior vice president and managing director of Hawthorn PNC Family Wealth, says he had always been pleased with Fortigent's focus on the high- and ultrahigh-net worth-market but expressed concern that the company might "become more retail-focused" in the wake of the LPL deal.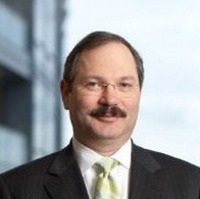 Robert Moser: They're coming at it
from a broker-dealer mentality, and that
doesn't really fit with the industry

And while John Wolff, CEO of Capital Fiduciary Advisors LLC in Reston, Va., says he was "very impressed" with LPL's upper management and the fact that the hybrid RIA and broker-dealer doesn't manufacture product, he also expressed concern that LPL might be tempted to offer Fortigent research to its retail brokers, diluting the value of a product that his firm "spends a lot of money on," and making it "less of a distinguishing factor" as a service offering.
Robert Moser, president and CEO of the Seattle-based multifamily office Laird Norton Tyee, attended the conference as a prospective Fortigent client. He says was impressed by Fortigent's stellar reputation "on the reporting side," as well as LPL's capital resources.
But Moser also says he wondered if LPL might be using Fortigent to build its own platform to "compete with me or my industry group." LPL also gave him pause, he says, "because they're coming at it from a broker-dealer mentality, and that doesn't really fit with the industry."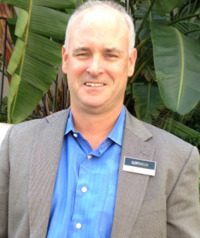 Scott Welch: We can pursue technology
innovations faster in parallel rather than
sequentially.
Putterman says that such concerns are unfounded and that Fortigent remains "committed to the high-net-worth space."
He says he was in the process of working on a long-term strategic plan with LPL which he expected to be completed next month, but couldn't discuss details until it was finished.
Billing pains
But he did tell advisors that a key priority for the firm was to help them differentiate their practices by focusing on improvements in research, technology and services.
To date, Fortigent has highlighted technology roll-outs, which it underscored by unveiling two new tools for high-net-worth investors at the conference, an "Investor Billing Solution" and "End Client Access Portal."
Billing, Putterman says, has been a "direct pain point for a lot of advisors." The billing tool, according to Fortigent, allows advisors to include multiple customized tiered fee schedules, fixed fees and discounts on client invoices, and set custom asset class billing rate overrides.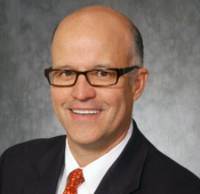 Jeff Spears: It used to be
ad hoc, but is much more
effective now.
The client access portal, the firm says, aggregates all investment classes into one unified portfolio and presenst investments to end clients in customizable language and structures, such as goals-based hierarchy or traditional asset classes.
Being able to access LPL's financial resources "has allowed Fortigent to significantly accelerate the development of its technology road map," Putterman says. Or as Scott Welch, the firm's senior managing director, put it, by working with LPL "We can pursue technology innovations faster in parallel rather than sequentially."
On the watch list
Fortigent is also making sure all its technology tools are "fully iPad-compatible," Putterman says. "A big demand from advisors is to be able to read everything on the iPad, so we want to have everything fully functioning on the iPad for them."
Fortigent's clients are, in fact, giving the firm high marks for its technology push. A recently introduced advisor portal has been "faster, more detailed and more helpful," says Michael Glowacki, chief executive of the Los Angeles-based Glowacki Group LLC.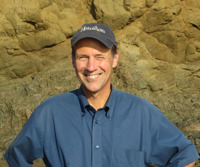 Charlie Paikert enjoyed his West Coast
swing that included visiting Brooke Southall
in Sausalito, but still says that
New York is the only place
to live.
Jeff Spears, chief executive of San Francisco-based Sanctuary Wealth Services LLC, says that Fortigent has put more money into technology reporting since the LPL takeover. Advisor training has also improved, he says. "It used to be ad hoc, but is much more effective now."
Advisors are also anticipating improvements in Fortigent's research and the unveiling of the firm's strategic plan for the next three to five years. As one client, the head of a major New York City RIA, put it, his firm has been satisfied with Fortigent's performance to date, but has also put it on a "watch list."
"The jury is still out," says Hawthorn's Henry, summing up the feeling of many advisors at the conference.
Charlie Paikert is credited with the photos of Putterman, Welch and Henry and he blogs at www.WealthBusinessObserver.com
---
Related Moves
September 24, 2019 – 2:02 AM
---
August 19, 2020 – 2:18 AM
---
October 5, 2018 – 7:40 PM
---
---
Mentioned in this article:
---
---
---