Mitchell Reiner: It's advisors that created this, [it's] not a 1-800 number.
Brooke's Note: This is not deja vu. We have been writing about one RIA mass affluent program after another in recent weeks. But like roll-ups and advisory practices, each of these has its own twist. Wela is no exception, starting with an ex-Schwab talent driving the effort.
A giant RIA is so convinced that it's found the elusive formula to profitably serving the mass-market customer that it is reaching out to other RIAs and offering them revenue-sharing schemes to take such clients off their hands.
Two years ago, Capital Investment Advisors LLC in Atlanta found itself with more small-ticket clients and prospects than it could handle thanks to regular regional radio appearances by one of its principals. Rather than turn away business, CIA, which manages $980 million in assets, in late 2010 created a separate advisory firm, Wela Strategies LLC, dedicated to serving investors with as little as $10,000 in assets.
The idea was to use the infrastructure and research capabilities of CIA to create 10 model exchange-traded-fund portfolios for mass-market clients. In turn, Wela pays 35% of its revenues to CIA for overhead, staff, and research. This method lets CIA continue to serve its high-net-worth clients while Wela acts as "a flytrap to capture [mass-market] people," says Mitchell Reiner, chief investment officer at Capital Investment Advisors and founding partner of Wela. See: A big Schwab RIA in Florida launches a mass-market venture with Placemark and Schwab as the key pieces.
No frills
Relying so heavily on CIA means that Wela has virtually no overhead, staff or research of its own. Everyone else who works as an advisor or partner at Wela — including Reiner — serves in another capacity at CIA.
In fact, Wela is such a bare-bones operation that it didn't have a single dedicated employee until it hired Paul Scudellari as director of business development in February 2011. Scudellari previously worked as a senior relationship manager at Schwab Advisor Services in the Southeast. CIA uses Schwab as its primary asset custodian.
Scudellari is now focused on attracting $1 billion in mass-market assets to Wela in the next five years. Much of that, says Reiner, will come directly from other RIAs looking to unload those clients.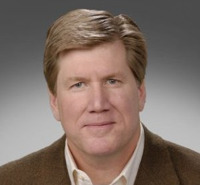 Paul Scudellari has gone from Schwab
to Wela and has a $1
billion mission.
Currently, CIA has an average account size of about $800,000. But almost 400 of the nearly 1,000 clients are below $250,000. Of those 400, 100 clients have already been transferred over to Wela. More will be transferred over in the future, says Reiner. Wela now has $40 million in assets from 220 clients, which averages out to just over $180,000 per client.
Transferring clients
The Wela business model has proved successful enough that Reiner is now taking it to the next level: The firm is taking on clients from other RIAs who want to transition their mass-market clients either because they have too many to serve effectively or because an advisor is nearing retirement.
John Bryan is such an advisor. After 30 years of running a $300-million firm, Bryspen Inc. based in Atlanta, he had gotten to the point where he didn't have enough time to serve all his clients. With nearly half of his clients under $250,000 in assets, Bryan was looking for another way to meet their needs.
But Bryan didn't like his options. He was concerned that if he referred clients to other advisors, those advisors might end up in the same boat as him in a few years — unable to make it work for the smaller clients. And the big retail options simply didn't provide the level of service he wanted for his clients.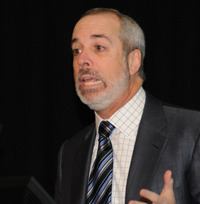 Ric Edelman: It's certainly possible.
"These people are real people. I know them. They know me. I don't think any advisor likes to throw them out on the street," says Bryan.
Instead, he and his clients are meeting with Scudellari, whom Bryan has known for 15 years, or Reiner, and walking the clients through the transfer.The clients will get quarterly reports from Wela, annual meetings, a similar portfolio strategy to Bryan's with rebalancing built in, and regular phone contact and advice.
"I believe that Wela's going to be the solution," says Bryan. Though he's concerned it won't be able to provide quite the same level of service he has, he thinks its business model will be able to survive in the long term.
High care at low cost
The secret to long-term success, according to Reiner, lies in providing a superior level of customer service to the mass-market client at low cost. A Wela advisor meets with each client once a year and there is always someone to pick up the phone (or return a call) to answer questions. "It's advisors that created this, [it's] not a 1-800 number," he says.
As for cost, Wela charges just 1% for accounts with less than $250,000 in assets and 0.9% on accounts with $250,000 to $500,000. Most other firms serving the mass market and mass affluent charge between 1% and 2% in order to make up for the money they're losing on the accounts. See: A $2.5 billion RIA makes its mass-market bid for thousands of new clients.
Bryan says the money he'll make from his revenue-sharing arrangement with Wela won't be a significant portion of his revenue. But Reiner says that another advisor who is moving over $15 million in smaller clients will be getting 20% of the revenue on those clients for the first two years and 10% after that. Another advisor in Atlanta faced with the challenges of serving mass-market clients at the same time he's serving high-net-worth clients is handing over $3 million of his smaller-account assets to Wela without any revenue sharing, simply because he thinks Wela will be able to serve the clients better as he refocuses his firm. The advisor, who asked not to be identified, gave 40 clients a choice between Wela and Fidelity or TD Ameritrade and 30 chose to come over to Wela, while six opted to become a retail client at Fidelity or TD and four moved to other RIAs.
Reiner says Wela is currently in talks with 20 RIAs. The firm also has an agreement to work as a subaccount manager for the mass-market clients at one firm.
Many clients, many meetings
Despite the fact that other firms have tried and failed to effectively monetize mass-market clients, Ric Edelman, chairman of Edelman Financial Services LLC, which has $8 billion in AUM with 17,000 clients, thinks Wela has a shot.
"It's certainly possible," he says. Edelman's firm charges 2% on accounts below $150,000 and requires a $50,000 minimum, though he says it often provides advice and planning services for free. Wela's charging just 1% may work, he says, if it is able to compensate by charging for planning or other services.
Edelman is working on a similar mass-market effort that he plans to launch in coming months that will rely largely on a sophisticated website and accept as little as $5,000 in assets.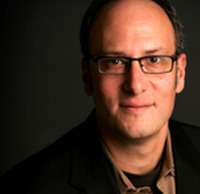 Adam Bold: They're going to have
to attract a lot of clients.

But, the key to mass-market profitability is making systems and processes that are scalable, says Edelman. Too many advisors don't establish early on a process that will scale easily once they attract the critical mass of clients necessary to make money. Wela — with almost no employees of its own — will have to systematize how it responds to clients instead of having CIA employees try to work the phones in both firms. See: The 10 most influential figures in the RIA business going into 2012, Part 2.
Adam Bold, founder of The Mutual Fund Store, agrees that Wela will need to get big effectively and fast in order to succeed. See: How ETFs have been oversold when it comes to flexibility, lower costs and tax efficiency.
"They're going to have to attract a lot of clients," says Bold. The Mutual Fund Store has $6.8 billion in AUM in 37,000 households and charges 1.5% on accounts of up to $250,000. A $50,000 account, he points out, earns just $750 a year, which means you need about 20 of those accounts to make the same amount of money as one $1 million account. That means a firm needs thousands of accounts, which means a lot of meetings. See: United Capital unveils national mass-affluent strategy keyed to a radio program.
"It's physically possible to meet with all them if you set your mind to it," says Bold. See: Ken Fisher keeps expanding his $42 billion RIA empire despite UHNW head winds.
To get all those accounts requires an infrastructure built for volume, he says, and advisors who are on board with the mass-market plan. The Mutual Fund Store has mechanized trading systems and a customer relationship management system designed to tell advisors which clients to call when, and a centralized research department to cut down on costs.
---
---
---
Stephen Winks
October 8, 2012 — 9:04 PM
Edelman, Bold, WELA and to some extent United Capital, Dynasty, High Tower all are advancing modernity in advisory services beyond the self imposed limitations of the brokerage business model. These firms seek to make highly personalized expert fiduciary counsel safe, scalable, easy to execute and manasge as a high margin business at the advisor level. The difference is whether the model directly supports consumers or supports advisors who support consumers.
The missing links that advance modernity beyond the brokerage business model are (a) authenticated prudent process which make advice safe to acknowledge, (b) advanced technology which support transparency, a more sophisticate approach to portfolio construction, and continuous comprehensive counsel required for fiduciary standing, (d) work flow management at the Advisor, CAO, CIO levels which makes advice scalable, easy to execute and manage as a high margin business, (e) expert advisory services support for each of the ten major market segments advisors serve, to facilitate highly targeted advanced marketing, not possible in a brokerage format which does not acknowledge advice is being rendered.
Whoever can bring large scale institutionalized support for the highly personalized advice of fiduciary standing, not possible in a brokerage format, will win massive market share with a far superior value proposition at a lower cost than a packaged product.
The window of opportunity is very wide open and when you look at Brent Broadeski's Savant Capital (several billion) of Fielding Miller's CapTrust ($40 billion), Dick Smiths the Cap Group (several billion), Ron Carson at several billion, there is a convergence of free market forces which will bring modernity to the advisory services business that out dates commission sales as a high cost low value added alternative. Scale and an authenticated prudent investment process (asset/liability study, investment policy, portfolio construction, monitoring and management) are the ties that bind and out date the conventional brokerage business model.
A strategic aligment of these firms would accelerate innovation and reduce R&D cost and would be a wonderful catalyst to restore the trust and confidence of the investing public.
SCW