News, Vision & Voice for the Advisory Community
Principals at Dynasty, Envestnet and AppCrown are engaging in guerrilla tactics to brave near-impossible business conditions
October 31, 2012 — 6:57 PM UTC by Kelly O'Mara
Brooke's Note: Kelly just made a handful of phone calls and quickly filled a notebook with Sandy storm stories — and these folks interviewed were, knock on wood, all pretty much fine. But the way-outside-normal things they did can surely be extrapolated to show what kind of event happened and how the RIA business got its fair share of business challenges. At the bottom of this story you'll find a firsthand account of conditions on the ground in New York and a dramatic photo taken by Dynasty's Ed Swensen. We welcome additional narratives and snaps from the East Coast RIA community as you weather the storm and its aftermath. See: Why the slow-evolving metro New York area is still on course to be the capital of the RIA business.
As the markets open Wednesday morning, after their longest closure since 1888, advisors are heading back to work in the wake of Hurricane Sandy. But, it's not quite back to business as usual as RIAs have to wade through water to get to offices, cut down trees blocking their driveways, and camp out at diners in order to use the wireless Internet.
"It's like the world just kind of stood still," says Franklin Tsung, COO of AppCrown, which provides technology and back office products to RIAs. It was like a vacation, he says, except that the rest of the planet was moving forward — just not the New York area. See: How AppCrown got a big RIA footprint overnight by handling Salesforce implementations.
Millions of people on the East Coast remained without power Tuesday and Wednesday, and at least 800,000 in New York city won't have electricity for a week. In New Jersey, one of the hardest hit areas, some regions will also be without running water for another few days. In the Big Apple, Wall Street offices shut down and Times Square emptied out after Mayor Bloomberg closed public transit and the bridges late Sunday night. While most offices stayed closed Monday and Tuesday, the city is expected to get back to work Wednesday, despite the fact that many streets remain impassable, power outages remain widespread, and the subway system remains inoperable.
Living at the office
To weather the storm Monday night, Tsung camped out in his office in the Great Neck area of Long Island, near Queens. Because his office was a few floors up and the area kept power — even though a few blocks away went black — Tsung was able to stock up on food, sleep on a cot, and even host webinars Monday night as the storm raged.
"The show must go on," he jokes. "I basically lived in my offices."
Tsung conceded, however, he was all alone on the floors, since none of the other employees were able to make the trek in with all the bridges and public transit closed and flooding on most of the roadways. Through the rest of the week, he still only expects about 60% of the staff to make it in.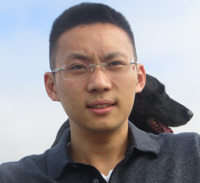 Franklin Tsung slept on a cot
in his office.
Dynasty Financial Partners, based in New York, was able to keep the doors open as well, with at least one person manning the phones. With offices on the 39th and 40th floor in Midtown, Dynasty was safe from flooding, but they had to watch out for the dangling crane around the corner, says Shirl Penney, president and CEO of Dynasty. A construction crane hanging 70 floors above 57th St. and 6th Ave. — across the street from Carnegie Hall — has become something of a viral sensation, with photos spreading around the Internet and people gathering to gawk. For Dynasty employees, though, it's a danger to watch out for as they make their way to their office at 54th St. and 6th Ave.
Physically getting people into the office has been the biggest challenge, says Penney. One of the partners eventually opted to take a cab just so there was someone to man the phones — and marvel at the crazy winds 40 floors up. Penney, himself, was one of those people unable to make the trip, since he was stuck in Saratoga after a canceled flight.
"A lot of things have to be put on hold," says Penney.
Even for businesses outside the disaster area, meetings have been put off and flights canceled. See: What we know about Sandy at RIABiz. Mike Alfred, CEO of San Diego-based BrightScope, Inc. was supposed to be on a plane to New York Wednesday morning, but that wasn't going to happen. And, plenty of Brightscope's employees were stuck on the East Coast unable to get back.
"The whole East Coast is in turmoil," he says.
The most valuable asset
The biggest concern for most of the New York and East Coast-based RIAs was making sure all the staff and employees, who live in area as well, were safe.
"The most valuable asset we have goes up and down the elevators," says Penney.
Todd Thomson, chairman of the board of Dynasty, lives on an island that was nearly entirely evacuated, says Penney. But he and some neighbors decided to tough out the flooding with their own generators. In those situations, Penney says, they're concerned first and foremost about everyone getting through the storm safely — secondly, being able to do work. See: In a Q&A, Todd Thomson explains why Wall Street's glitter faded beside Dynasty opportunity.
A decent number of Dynasty employees will be holed up in the Dynasty corporate apartment while their houses and areas lack power (or even running water) for the rest of the week. Penney says he expects the corporate apartment will be a "full house."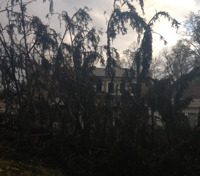 This tree fell in Franklin Tsung's
driveway.
"Employees have many stories, but all are well and … relieved." said Bill Crager, president of New York-based Envestnet.
Tsung had his own story to tell when a massive tree, over 30 feet tall, fell across his and his next-door neighbor's driveways on Long Island. He drove home from his nearby office on debris-strewn, empty streets to get rid of the tree before heading back to work on Tuesday morning. Tsung and a friend attacked the tree with a chainsaw, living out a Discovery Channel show, he joked.
"It was pretty intense," says Tsung.
In upstate New York, LVW Advisors, based in Rochester, suffered less damage than their southern neighbors and were able to keep business "fully operational" Monday and Tuesday, says Richard Van Kuren, senior partner at LVW. While power outages and flooding were more isolated and "fortunately, not widespread," he says, some people did have to deal with individual problems. One of their employees had a tree crash into her house. See: How a billion-plus RIA in upstate New York bagged top managerial talent from just down the street.
'Heroic'
No matter what kind of disaster, RIAs are supposed to have contingency plans in place, which includes an alternative place where employees can meet, notification to clients if advisors won't be available, backups for any files that could be damaged, says Les Abromovitz, a senior consultant with National Compliance Services, Inc.. "You really have to plan for this kind of disaster before it occurs," says Abromovitz.
Fortunately, it seems most advisors had plans in place.
"We have not received any panicked calls from anybody," says Abromovitz.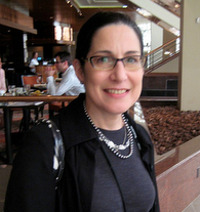 Marion Asnes found a restaurant with
working wireless to get work done.

Marion Asnes, managing director and chief marketing officer for Envestnet, says their Boston and New York offices closed, though they didn't suffer any damage, and the company relied on Chicago and Denver offices to take on a larger burden of work.
"[They] have been heroic," she says. The open offices also took on the responsibility of sending out email notifications to clients and queuing up any potential trades to run as soon as the markets reopened. See: Envestnet hires Marion Asnes to tackle its marketing challenge.
Tsung also relied on some back-office hosting facilities in Atlanta and Philadelphia to help weather the storm.
Contingency plans tested
And bare bones staffs manned phones and responded to e-mails. While some people lost power — and many will be without power through Friday at least — most were able to rely on spotty cell coverage and e-mail to stay in touch with clients. Penney said his team charged computers, cell phones, and extra batteries in advance of the storm so they'd be prepared. And, Asnes was using a nearby restaurant on Tuesday afternoon to take advantage of the working wireless internet.
"It was a pretty good opportunity to test our business contingency plan," says Penney.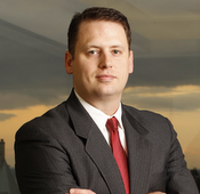 Shirl Penney made sure partners and
staff avoid walking under the dangling
crane down the block and let
them pile into the company's corporate
apartment.
Reassuring clients
While most advisors appeared to take the proper and necessary steps in the chaos of the immediate storm, the next test will be now that business is getting back to normal, says Abromovitz. During the immediate hurricane, he says, clients will be patient — and won't be thinking much about their long-term investments anyway. See: RIAs must prepare for post-disaster recovery or regulators will lower the boom.
But, with markets opening today with four days worth of trades backed up from the weekend and the two days the markets were closed, the volume will be up the rest of the week. Large volume swings can make prices swing drastically and make it difficult to verify trades were executed properly.
"It's definitely a potential concern," says Penney.
In addition, with the end of the month and certain options ending volume often goes up. And, some advisors are at a busy time of year beginning year-end reviews.
Clients will also start to think about their recovery in the coming days and need to take stock of their financial situation. They'll have lots of questions and will demand access to advisors still trying to get their teams and offices back on track. Already, Tsung says, he's getting calls from advisors who have clients worried about their financial information and want information right away.
Van Kuren says they reached out proactively to clients they knew were in the hardest-hit areas to make sure they were OK, assure them they didn't need to worry about their finances, and find out "what, if anything, we could be doing to help them."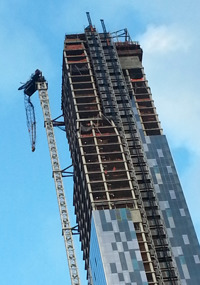 Three days after Sandy, a broken
crane still dangles perilously above West
57th Street. [Photo by Ed Swenson]

It's time to "hit the ground running," says Abromovitz.
Carrying on
Hours ago, we received this dispatch from Dynasty's Ed Swenson:
Here is the view four blocks away from Dynasty's headquarters. I took this picture while walking to work from the Upper East Side. In this picture you can see the crane has been bent back on itself about 60 floors up, the blocks below have been cordoned off to protect pedestrians and a massive effort is underway to get this crane down safely.
Many efforts are also underway by local and state officials to get lower Manhattan (below 34th Street) back on its feet — currently no electricity, no water, no public transportation. Notwithstanding, all the devastation in the City, Dynasty is open and operating as are many sectors of the financial services industry. It's been great to see New Yorkers pulling together over the last three days as they have done after other disasters in the past. We have several employees out on the West Coast that have been able to operate throughout the storm as well.
Just received this information from our Frank Noto's sister, Lorraine about her place in Port Monmouth. When she finally ventured out she describes her neighborhood as being like the path of a tornado where some houses — including her own — are virtually untouched and other are in a state of destruction. Some homes down the street had their faces ripped off, exposing their rooms like dollhouses.
---
Mentioned in this article:
AppCrown, LLC
Outsourcer, CRM Software, Tech: Other
Top Executive: Ted Tsung
---
---
Share your thoughts and opinions with the author or other readers.
Bill Winterberg said:
October 31, 2012 — 1:14 PM UTC
It continues to amaze me that today, in 2012, someone has to "man the phones" in an office.
Advisors, vendors, service providers, asset managers, et. al. need to ditch their aging PBX phone system and jump on the virtual phone bandwagon.
Peter Giza said:
November 1, 2012 — 2:26 AM UTC
Bill,
If one decides to stay in a stricken area for reasons of supporting the community, etc., I can understand.
However I can't agree more with you on planning for disaster and building a resilient business. And while I do agree with your point on PBXs, I for one am still not impressed with VOIP. Unfortunately I can still tell that I am on the other end of a VOIP conversation about 80% of the time even with large enterprise accounts.
Perhaps when people stop hugging their Exchange servers they will also stop bowing to their NEC PBXs and move into the 21st century:)
Pete
---
---