News, Vision & Voice for the Advisory Community
The bad news for Bettinger: a few million more lines of code; The good news: Fidelity won't seek to capitalize on the extended deadline
October 3, 2012 — 3:58 AM UTC by Lisa Shidler
Brooke's Note: If you were to write a fictional account of two major financial services companies — one a kingpin in the 401(k) business and the other a bit player — duking it out for supremacy, you could not come up with much better a script than what is unfolding between Fidelity and Schwab. The only scenario where the smaller player could catch up would be one where it seized on a major trend and the legacy player abdicated the same opportunity — and then the trend had the legs that many people dream that it could. Schwab is betting on exchange-traded funds in 401(k) plans at a time when plan sponsors and the Labor Department are getting fed up with legacy products and their complicated fees. It is also a time when ETFs are becoming a mainstream product and experiencing percentage (though not always absolute) growth rates that vastly surpass mutual funds'. Add to that the fact that Schwab's CEO grew up honing his 401(k) craft right out of college — likely awed by Fidelity's success — and that's quite an opening scene.
The Charles Schwab Corp. has tipped its hand that its grand plan to be the first record-keeping giant to offer ETFs in 401(k) plan has been deferred for at least a couple of years — but its ambitions to give investors a different, lower-cost offering than Fidelity Investments are very much intact.. See: What to make of yesterday's Wall Street Journal report on Schwab's 401(k) 'bet'.
The San Francisco-based investment powerhouse delivered news of the big delay on Sept. 21 as a sidelight in a webcast in which chief executive Walter Bettinger announced deep, sweeping cost cuts in the firm's proprietary ETFs. See: Walt Bettinger strikes back to show that Charles Schwab won't be bested in the brewing ETF price war.
"We're deeply involved in testing and technical aspects of the patented processes and we'll expect it to be available sometime in 2013 and could push it to 2014. The line of people who have expressed interest is long. We're excited about it being the first real ETF 401(k)," Bettinger said. See: Schwab to make long-awaited move in 401(k) market with an all-indexed mutual fund and ETF strategy.
Despite the added length to create the ETF-only platform, the 51-year-old 401(k) industry veteran could still see his firm become the first major record keeper to offer an ETF-only 401(k) plan.
The party that would be most likely to rain on Schwab's parade — Fidelity — is not making a countering move to offer a comparable ETF-compatible 401(k) plan. The company contends that mutual funds are much more suitable for 401(k) plans. (See the company's comments on this below.)
Schwab and RIAs as its 401(k) footsoldiers
While Schwab is the king in the RIA custodian world, the San Francisco company is a much smaller player in the 401(k) arena, currently ranking 10th with $74.1 billion, or a 2.5% market share, according to Boston-based Cerulli Associates Inc's most recent report from 2011. However, at the end of 2011 Schwab says its 401(k) assets were at $85 billion. Fidelity is unquestionably the leader in the 401(k) arena with $853 billion in assets, according to Cerulli and a 27% market share. Coming in a distant second is The Vanguard Group Inc. with $232 billion in assets and a 7.4% market share, according to Cerulli.
There's no question that Schwab has an unprecedented chance to grab market share with the ETF-only plan if it leverages RIAs, says Tom Modestino, associate director of retirement markets for Cerulli. See: How Schwab is gearing up its RIAs to fight for 401(k) assets.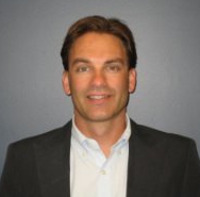 Tom Modestino: It can be successful
if Schwab avoids the ivory tower
thinking and focuses exclusively on RIA
specialists and third-party administrators like CapTrust
and SageView.
"I think it can be successful if Schwab avoids the ivory tower thinking and focuses exclusively on RIA specialists and third-party administrators like CapTrust and SageView," Modestino says. See: How a $12 billion RIA grew to $20 billion in less than a year by raiding 401(k) accounts from legacy players.
In the past, record-keeping hurdles have prevented firms from offering ETFs in 401(k) plans, and right now there are just over $5 billion in ETF assets in 401(k) plans, mostly from a few small record keepers that offer these plans to small employers and also through participants who can buy ETFs in brokerage accounts.
Traditional record-keeping platforms haven't been set up for stock trade settlement requirements of ETFs, and that — along with the industry's penchant for using revenue sharing funds in plans — has hampered the investments' growth in 401(k)s.
"However daily valuation looks more and more like an excuse with each passing year. I can access my account with mobile apps, but can't get an ETF?" Modestino says.
Breakthrough
The program Schwab is creating "is a complete breakthrough for the industry," Schwab spokeswoman Susan Forman says. "No one else is doing what we are building. Building intraday trading at both the individual and plan level is highly complex operationally and from a record-keeping standpoint, so we are going to develop and build it right through proprietary and patented methods."
Forman points out that the systems for trading ETFs and mutual funds are completely different. Mutual funds trade at the end of the day in batches in 401(k) plans after the market closes. However, ETF pricing fluctuates throughout the day and the timing of the trades affects the price.
"We don't think treating ETFs like mutual funds is beneficial — hence the time and effort going into building a completely new platform for ETFs in our Schwab Index Advantage 401(k) platform," Forman explains. "We are committed to delivering an effective solution into the marketplace that is designed to lower costs, simplify investing and help workers better prepare for retirement. We think an all ETF platform can deliver very well against these goals."
Not interested
For its part, Fidelity has no interest in offering an ETF-only 401(k) plan for a number of reasons, including concerns about costs in trading ETFs as well as the fact that it could hamper long-term investment strategies if investors are trading frequently. The firm does allow participants to purchase ETFs in brokerage accounts.
Fidelty is sticking to the philosophy that index mutual funds are more suitable than index ETFs in 401(k) plans, Michael Shamrell, company spokesman, said in a statement. "Index mutual funds offer the same key advantages as ETFs without the potential to incur excessive trading costs, and any other ETF advantages are generally irrelevant to retirement plan investors. For these reasons, Fidelity does not support ETFs as a designated option within a 401(k) plan," he says.
Costs
For its part, Schwab believes that the concern about costs in ETFs in 401(k) plans isn't an issue because Schwab offers commission-free ETF trading.
"That said, we also don't anticipate that 401(k) participants will be actively trading," Forman adds.
The firm launched its all-index fund 401(k) platform earlier this year and says that in that program many participants are taking advantage of the advice service rather than making frequent trades.
Old hat
Plan Administrators Inc., a third-party administrator and record keeper based in De Pere, Wis., began offering ETF-only 401(k) plans in 2004.
The company now has about 4,000 ETF-only 401(k) plans with about $1 billion in assets. Overall, the company manages about $5 billion in assets for small plans. PAI's sweet spot is plans with 15 to 25 workers, but it does have plans with as many as 100 employees, says Michael Kiley, the firm's president and co-founder.
The ETF-only 401(k) plan costs 7 basis points and Kiley says that frequent trades from participants doesn't isn't a concern. In fact, he says, in 95% of the plans, participants don't trade throughout the day.
No day trading
"In eight years, I can count on the fingers of one hand how many times someone has called up and said they wanted to be an active trader and retire in five years," Kiley says. "We do a lot with messaging and training. We explain it's a cost savings and not a license to wipe out your portfolio to do silly things."

Michael Kiley: We explain it's a
cost savings and not a license
to wipe out your portfolio to
do silly things.
The company took 20-year-old software and tweaked it to allow the technology to be available for ETFs. Kiley feels it was easier for his firm to make the adjustments for ETFs because it is so small.
"The bulk of record keepers are so orientated to end-of-the-day pricing," he says.
Another smaller record keeper, Invest n Retire LLC of Portland Ore., has been offering ETF-only 401(k) plans since early 2003. The firm manages $200 million in assets for about a dozen employers. See: After a short engagement, Gus Fleites splits from his CEO spot with an Oregon 401(k) platform provider.
Darwin Abrahamson, CEO and founder, also thinks it was easier for his firm to build a new system around ETFs because it is much smaller than Schwab.
"I'm sure once they got in, it's a lot more difficult than they anticipated," he says. "We built it from the ground up. It was a brand-new system. There's no question that ETFs are the best investment vehicle out there, and we've got the technology."
Interested in ETFs in 401(k) plans
Luke Novak, vice president with Rothschild Investment Corp. in Chicago, whose firm manages around 90 401(k) plans totaling about $650 million, says he's keeping an open mind about ETFs in 401(k) plans. His office has some assets in custody at Schwab but the bulk on the 401(k) side is with Fidelity. The firm works with more than 7,000 participants.
"We always want to be open to considering the next generation of innovation and we want to stay as educated as possible for our own benefit and be competitive for new business," Novak says.
But he says he's not sure if this would be an excellent idea for 401(k) plans. He says he would want to consider a number of factors before deciding to go ahead with an ETF-only 401(k) plan, including whether participants would be prone to multiple trades throughout the day.
"We would definitely explore it as an option," Novak says. "I don't think we'd be doing a service to our clients if I were to write off something without looking into it. We're always interested in seeing how the industry will evolve and be vigilant, but I think the biggest question we have is participant success measures."
---
---
Share your thoughts and opinions with the author or other readers.
Elmer Rich III said:
October 3, 2012 — 5:27 PM UTC
It would be great if there were some experimentation and testing of this before sales. Beta testing, so to speak.
It would also be a sales benefit to be able to deliver data and evidence to predict behaviors and outcomes.
Robert Boslego said:
August 6, 2013 — 3:39 AM UTC
It seems to me that mutual funds are dinosaurs and will become extinct with ETFs replacing them, but I'm not sure how long it will take…could be slow or much faster than anyone expects today, as revolutionary change sometimes happens.
Elmer Rich III said:
August 6, 2013 — 2:10 PM UTC
That is an interesting idea. Wonder what the data says? Two questions: How much new money is going To ETFs? How much old is converting out of funds.
Starting with Peter Magellan, funds have served a purpose but it is true, evolution does not stop.
---
---