Technical challenges may push Schwab's ETF-only 401(k) plan schedule into 2014 -- deferring an intriguing financial clinical trial
The bad news for Bettinger: a few million more lines of code; The good news: Fidelity won't seek to capitalize on the extended deadline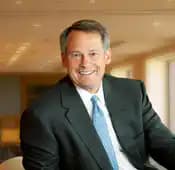 Walter Bettinger: The line of people who have expressed interest is long.
---
Related Moves
July 30, 2022 at 12:41 AM
---
December 20, 2021 at 11:59 PM
---
---
---
Elmer Rich III
October 3, 2012 — 5:27 PM
It would be great if there were some experimentation and testing of this before sales. Beta testing, so to speak.
It would also be a sales benefit to be able to deliver data and evidence to predict behaviors and outcomes.
Robert Boslego
It seems to me that mutual funds are dinosaurs and will become extinct with ETFs replacing them, but I'm not sure how long it will take…could be slow or much faster than anyone expects today, as revolutionary change sometimes happens.
Elmer Rich III
That is an interesting idea. Wonder what the data says? Two questions: How much new money is going To ETFs? How much old is converting out of funds.
Starting with Peter Magellan, funds have served a purpose but it is true, evolution does not stop.