News, Vision & Voice for the Advisory Community
NetDocuments will put electronic files right into the CRM window for RIAs using Schwab OpenView Integrated Office
October 26, 2012 — 3:59 AM UTC by Brooke Southall
Brooke's Note: In the tortoise and hare race of Schwab versus the world in grand tech ecosystems, the San Francisco custodian is starting to come out of its shell — just in time for IMPACT.
There are some good reasons why Schwab Intelligent Integration — and especially its most tightly bundled plug-and-play iteration, Schwab OpenView Integrated Office, with its faceless office-park name — have not yet achieved high adoption.
It has only been fully operational for nine months and it is not fully built out.
OpenView now has 40 RIA practices using it and virtually all of them are people who came to Schwab from Merrill Lynch, Morgan Stanley or UBS with a desire to re-create the easy, all-in-one console that they left behind.
But Brian Shenson, vice president of advisor technology solutions for Schwab Advisor Services says that his firm may be turning an important corner in bring aboard a wider constituency of breakaway brokers and existing advisors looking to simplify their technology. Schwab has 7,000 advisors who call the custodian home for their assets.
"For existing firms, it's more of a [painful] transition but it's getting more looks [from legacy RIAs] as we add value," he says.
The newest addition is a program that takes all that client information stuffed into buried-away electronic files and puts it right into the customer relationship management window. The software comes from NetDocuments.
Not unknown
Schwab chose this lesser-known Utah-based vendor because it integrates with Salesforce software like foot in shoe. Salesforce is the only CRM that is part of OpenView. The other two legs of the OpenView table are Schwab PortfolioCenter and integration to real-time Charles Schwab & Co. Inc. custody data.
Joel Bruckenstein, producer of the T3 conferences, says that the Schwab move to NetDocuments is significant and that the vendor is well steeped in the advisory space despite a relatively low profile.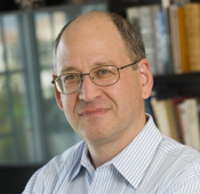 Joel Bruckenstein: Many of the key
employees at NetDocuments have been in
the technology business since the 1980s
or the 1990s.
"I would not say that NetDocuments is an unknown in the advisory space. We've written about them over the years, and we've recommended them," he says. "They have participated at the T3 Conference for several years now, and we generally receive favorable feedback with regard to their services. They specialize in serving service professionals such as attorneys, CPAs and. of course, financial advisors."
One consultant who responded anonymously for this article says that NetDocuments is not as feature-rich as similar software on the market and that advisors need to be aware of features such as:
- Setting up client folders. – Workflow tools to route documents for approvals. – Optical character recognition — full text search. – Department of Defense certification — gold standard for records management. – Mobile app — iPad and iPhone camera to capture documents vs. scanning them in. – Signature pads. – Social-media capture. – E-mail capture and archiving. – Integrated into forms-filling software, such as Laser App Software
Schwab declined to comment on whether it has any of these features as of yet. (I will add when I hear.)
Old hands
Fidelity Investments has its own approach to document management through its tech ecosystem, WealthCentral. according to Ed O'Brien, senior vice president and head of technology for Fidelity Institutional Wealth Services.
"Document management is a critical part of an RIA's business, which is why we've had a couple of options available to our WealthCentral users for more than a year now," he says. "Through our open platform, we offer XTRAC Solutions — a powerful workflow and document management solution, enabling advisors to store and share documents with clients, custodians and third parties, and process transactions associated with them. We also provide access to Redtail Technology's offering, which includes CRM, document management and mobile capabilities. These document management tools are broadly available as independent solutions to all Fidelity WealthCentral users, and we're seeing growing adoption for this and other solutions by our clients."
Bruckenstein emphasizes that NetDocuments personnel are not neophytes.
"Many of the key employees at NetDocuments have been in the technology business since the 1980s or the 1990s. Leonard Johnson, the marketing guy who deals with this industry started with Kaypro back in 1983. He has extensive experience with document management solutions and many other types of technology."
Integrated Office simplifies the way advisors access documents—including Schwab Portfolio Technologies quarterly performance reports and Schwab custody statements—by including them within the CRM. The release also includes capabilities for advisors to manage and track e-mail campaigns. See: RIAs in the catbird seat to leverage straight through processing in 2012.
In the coming months, SPT is also planning to introduce a client portal for Integrated Office that will provide advisors' clients with secure access to their quarterly portfolio performance reports.
---
Mentioned in this article:
---
---
Share your thoughts and opinions with the author or other readers.
Bill Winterberg said:
October 26, 2012 — 11:54 AM UTC
One side comment about web-based document management systems like NetDocuments.
More advisors are using video in their marketing collateral, and that video needs to be archived because of regulatory requirements.
One issue with web-based solutions is the challenge of uploading and storing huge video files online. For systems that charge by the gigabyte, that gets burned up quickly by video files. Not to mention the hours it can take to upload all that video.
It's not a negative specific to NetDocuments, but something to consider for any web-based program.
Leonard Johnson said:
October 29, 2012 — 3:44 PM UTC
I would like to comment on the section related to NetDocuments features. NetDocuments is designed as an enterprise-level document management and as a result has the most sophisticated full text searching and digital records management capablity in the market. It handles work-in-progress for creating, editing and sharing documents, e.g. MS Office apps and Outlook as it does with PDF. It has feature-rich Outlook integrations for capturing emails and archving them as they relate to the client correspondence. RIAs users regularly scan, OCR and manage their firm's documents as well as client documents and its very easy to create a client portal or client sharing folder at any time. NetDocuments works with the any popular scanner for uploading directly from within the interface, such as in a folder. It has digitial signatures, approvals and automatic email notifications on change management—all built-in.
---
---