Plaintiff's attorneys have become much more savvy and emboldened in their attack on 401(k) fees, and this has set the 401(k) industry on high alert that slews of additional 401(k) lawsuits are in the works.
Of more than 30 lawsuits filed since 2006, 17 — many of which were filed early on — have been dismissed, six have been settled and more than a dozen are pending. In the cases that were settled, employers and companies shelled out anywhere from $10 million to $18 million to plan participants. See: 9 things advisors to 401(k) plans must do to keep clients out of hot water.
The defendants have typically been employers and plan providers such as Fidelity Investments, but as RIAs continue their growth in the 401(k) market, industry leaders say they, too, will become targets. See: Fidelity, Vanguard and Schwab have top 401(k) brands but plan sponsors like the service of off-brands better, study shows.
Early on, attorneys simply attacked employers and plan providers for basic things such as using revenue-sharing and not outlining specific costs. In some cases, they even attacked the use of mutual funds in 401(k) plans, a charge routinely dismissed in earlier cases.
But after those dismissals, plaintiff's attorneys went back to the drawing board and — re-energized — came back and homed in on more-fruitful legal vulnerabilities. One target-rich area proved to be providers and employers who used expensive share classes when lower-cost share classes were available. In addition, attorneys have attacked employers and providers for failing to monitor record-keeping costs and for failing to negotiate rebates from investment providers — which may be required by plan documents.
In addition, now that the industry is spelling out all of its fees, it will be a breeze for participants and employers to benchmark fees, which could put a bull's-eye on advisors who blatantly charge more than their fellow RIAs. See: What RIAs must know about hidden, and excessive, fees in serving as fiduciaries to a 401(k) plan.
Sledgehammer stratagem
With such a change in the legal landscape, advisors need to know that a miss could be as good as a mile.
"The law operates more with a sledgehammer than a slingshot," says ERISA attorney Fred Reish of Drinker Biddle & Reath LLC, who spoke about this issue at this week's Center for Due Diligence conference in Chicago, which was attended by more than 1,000 advisors and industry leaders. "Nonetheless, I worry plan sponsors will feel that anybody who charges above average is bad. If that happens, the advisory community is in a death spiral. If you are sued, it could easily cost you $15,000 to $20,000, and that's if it gets thrown out early."
A danger case
ERISA attorney Mike Prame of Groom Law Group, who also spoke at the CFDD conference, says that recent cases have shown areas where advisors, employers and RIAs could face allegations of fiduciary breaches.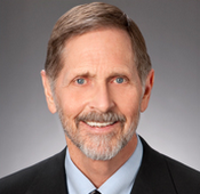 Fred Reish: If you are sued,
it could easily cost you $15,000
to $20,000 and that's if it
gets thrown out early.
"These claims have evolved over time," Prame says. "There are issues about what types of share classes should be used, and the thought is that a plan of a large size should be able to use its bargaining power to get a better share class. There's a feeling that large corporate plan sponsors should leverage their power and get institutional share classes."
One case that Prame says points to potential hazards for RIA is _Tussey v. ABB Inc.- — only the second 401(k) fee case to go to court. On March 31, the U.S. District Court for the Western District of Missouri found multiple fiduciary breaches — mostly from the employer — and awarded the plaintiffs $36.9 million.
Fidelity, the nation's largest record keeper, has been involved in many of the cases that have been dismissed, but this time it was ordered to pay $1.7 million. See: Do 401(k) assets require all fiduciary care all the time?.
Multiple breaches
The employer had several fiduciary breaches, including failure to monitor record-keeping costs and to negotiate rebates from investment providers, which the plan document required. ABB also agreed to pay Fidelity an amount that exceeded market costs for plan services in order to subsidize certain corporate services Fidelity provided. See: RIAs join move to right a 401(k) wrong: Lopsided plan expenses — a non-DOL issue.
The employer also selected more-expensive share classes when cheaper share classes were available and replaced a fund from The Vanguard Group Inc. with a Fidelity fund without engaging in a "winnowing process," Prame explained.
"The vast majority of the claims against Fidelity were dismissed by the court, as they have been in prior cases," says Fidelity spokesman Vincent Loporchio.
However, the court found that Fidelity had breached its duty with the rate it charged on its "float" on plan assets it invested overnight. The court disagreed with how the float interest was allocated.
"The float went to pay for investment options chosen by the plan participants and bank fees used for those investment options," added Loporchio.
"We respectfully disagree with many of the factual and legal conclusions in the opinion," Loporchio says. "The only finding against Fidelity … was a very minor issue which resulted in a monetary award of less than one half of one percent [the $1.7 million] of the total damages sought by plaintiffs. We believe that we provide valuable services to 401(k) clients for whom Fidelity serves as a provider of record-keeping services and trustee. And we of course believe the fees charged and the compensation collected by Fidelity for those services are reasonable."
Commonplace attributes
In fact, Loporchio adds that the plaintiffs were unable to sway the court with a number of "criticisms of commonplace attributes of 401(k)" plans.
The court said there is no merit to the idea that the inclusion of mutual funds in 401(k) plans violates the Employee Retirement Income Security Act of 1974. The court also agreed that the practice of revenue sharing within 401(k) plans is widespread and a legally valid form of compensation, Loporchio says.
Prame agrees with Loporchio and says he feels that courts have reached a consensus that revenue sharing is acceptable. In addition, mutual funds are easily accepted into 401(k) plans as well. Prame points out these types of claims were dismissed early on.
Early claims dismissed
For instance, in Hecker vs. Deere & Co. — the first 401(k) lawsuit and one of the best known — plaintiffs charged that Deere, Fidelity Management Trust and Fidelity Management & Research violated their fiduciary duties because the employer paid unreasonable fees, accepted revenue-sharing fees from Fidelity and offered a lineup of mostly Fidelity funds. Employees charged that FM&R overcharged investors so it could pay Fidelity Management Trust and others with the extra money.
In 2009, the 7th U.S. Circuit Court of Appeals decided that participants are responsible for their own investment decisions and that the revenue sharing doesn't need to be disclosed to them
The plan had offered a wide array of funds with varying expense ratios ranging from 0.07% to just over 1%, and the court maintained that those fund offerings were not a fiduciary breach and that there was no duty to comb the market for investment options with the lowest fees.
New generation of lawsuits
But an ongoing sticking point for courts is the issue of employers choosing the lower-cost share class. Prame points out that this issue was brought up again in Braden v. WalMart.. In that case, plaintiffs charged that Wal-Mart Stores Inc. had access to less costly institutional shares and did not select or evaluate plan investment options on the basis of fees charged. Participants argued that Wal-Mart had the power to negotiate more-competitive costs by using lower-priced share classes.
The case was originally dismissed — with the District Court ruling that there are a number of reasons why expensive funds could be used — but the 8th U.S. Circuit Court of Appeals reversed the decision. The decision brought into the arena the tissue of types of share classes.
Shopping for settlements at Wal-Mart
A judge approved a $13.5 million settlement in the class action against Wal-Mart and Merrill Lynch & Co. Inc.
Reish says that RIAs should look closely at these court cases and particularly pay close attention to the share classes that they recommend to plan sponsors. "The big issue today is you have to have the right share classes," he says. "That issue has been litigated and they've won. You have to be paying attention to these cases because they are going to be looking to see if you are using the right share classes." See: Cerulli report: Specialized RIAs likely to win middle-market 401(k) plan battle.
Reish also points out that plan sponsors could easily sue RIAs for not educating them properly on share classes.
---
---
---
David Witz
October 26, 2012 — 3:13 PM
PlanTools developed the ERISA Advisor Evaluator ("EAE"). It is an automated Request for Proposal (RFP) system that permits attorneys, CPAs, consultants and plan sponsors the ability to search, evaluate and score qualified advisor candidates. Only advisors that meet strict minimum standards are eligible to participate in the system. The standards are academic and court imposed standards in addition to ERISA. Advisor fees and services can also be benchmarked using the same system. TIAA-CREF has adopted this system to build their TIAA-CREF Advisor Network. TIAA-CREF is the only provider that has engaged a documented vetting process to ensure their clients have the option to retain or make available qualified advisor experts. Plan sponsors that continue to engage advisors that lack expertise run the risk of future litigation for paying excessive fees unless they benchmark their advisor, confirm the advisor's qualifications and document the process. As an expert witness on the ABB case and many others, a deliberative process that is documented and meets the prevailing circumstances is the best defense against plaintiff attacks and DOL investigations. dwitz@fraplantools.com David Witz, CEO FRA/PlanTools.
Brooke
October 26, 2012 — 7:00 PM
David,
This looks like good information but it's also very self-promotional. I end up getting emails asking why I'm permitting these kinds of emails to go undeleted. I'll leave this for now but I think in this forum it's better just to establish yourself as an expert and not be throwing your whole pitch.
thanks,
Brooke