TD Ameritrade plants its flag in sunny SoCal, playing host to $100 billion worth of RIAs
The Institutional Fall Regional urged innovations as RIAs become the iPhone to the wirehouse's BlackBerry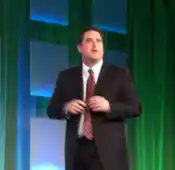 Tom Nally: RIAs have seen a 45% asset growth from high net worth investors since 2005, while the wirehouses have only grown 6%.
---
http://www.fsienergy.com/ENDFAGraph.html
The cloud based networking is a perfect networking solution to have an growing business and enormous companies alike. Like a cloud server can be developed inside of couple of minutes, just one just needs to spin and make up a cloud to support the elevated require for example testing or development so when the company is performed, it might be removed, as though it were never there!
---
---
Mentioned in this article:
---
---