News, Vision & Voice for the Advisory Community
The Institutional Fall Regional urged innovations as RIAs become the iPhone to the wirehouse's BlackBerry
October 25, 2012 — 3:55 AM UTC by Guest Columnist Timothy Welsh
Brooke's Note: Conferences look like junkets in paradise but industry folks know they are also a grind, an overdose of stimulation and a death march on cocktails. Schwab and Fidelity get their chairmen to typically partake in one or two extravaganzas of sensory overload annually. Try-harder TD Ameritrade campaigns puts on a series of regional events to supplement the big national one and the big dogs all show up. See: High-earning RIAs gather at TD's Elite Advisor Summit. Sometimes you get stump speeches but advisors appreciate the personal effort.
Dana Point, tucked nicely into the pristine Southern California coast, was the setting, in warm weather under sunny skies, for the 2012 TD Ameritrade Institutional Fall Regional conference Oct. 23 at the glamorous St. Regis resort. With a program featuring some of the top RIAs on the West Coast, TDA played host to more than 200 advisors from 160 firms with a collective AUM of more than $100 billion.
Bigger firms in attendance included United Capital Financial Advisers":http://www.riabiz.com/d/107437 Inc, HoyleCohen LLC, Mercer Advisors and Avenue Advisors LLC. See: The TD Ameritrade-Orion pairing again proves productive — this time to wrest assets from a $3.6 billion Schwab RIA. Other firms included: Beacon Pointe, CLS Investments, Churchill Management Group, Bailard and Evergreen Capital Management, LLC
Also joining the party were 30-plus exhibitors, including a dozen technology firms integrated into the TDA Veo Open Access initiative. See: TD Ameritrade's technology, Veo, wins high praise from advisors so RIABiz took a look.
Highlighting TDA's growing presence on the West Coast, Tom Nally, president of its custody business, welcomed attendees with an energetic keynote speech that challenged advisors to seize the opportunities in front of them and to take their firms to the next level.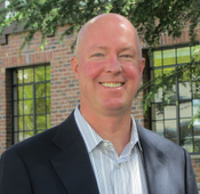 Tim Welsh: The message here for
RIAs is to perhaps be even
more wary of the new online
advice players.
Marketing swag
"RIAs are growing rapidly at the expense of the wirehouses," Nally noted while reviewing the latest market share stats from Cerulli Associates Inc. "RIAs have seen a 45% asset growth from high-net-worth investors since 2005, while the wirehouses have only grown 6%. Investors are figuring it out and asking better questions to see how more aligned RIAs are with their interests than traditional brokers." See: The prognosis for Morgan, Merrill, UBS and Wells is even grimmer than the negative hype, Cerulli report shows.
To help advisors capitalize on this trend, attendees received marketing tool kits conveniently stored on zip drives in their conference materials to help get the word out more broadly.
While Nally encouraged advisors to seize the moment, he also provided advice and counsel for RIAs to continue to evolve their firms from practices to mature businesses to respond to the great opportunity being created from the wirehouses' decline. "A business has a strategic plan, a formal succession strategy, embraces new technology, hires junior advisors and can scale for growth, while a practice is dependent on one individual and has no formal strategy," Nally said.
Tough times manifesto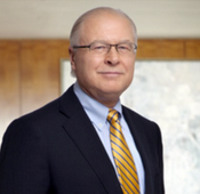 Fred Tomczyk: "During times like these
you need to have a very
clear strategy and focus on the
things you can control.
A key part of the great opportunity Nally described focused on emerging client segments, particularly women from Generations X and Y.
"The next generation of investors is poised to not only inherit trillions of dollars, but this cohort is now just entering their prime accumulation years. Therefore, [you as] advisors need to ensure that you are creating new advice offerings, enhanced technology access and to use the communication channels that will appeal to this growing market, particularly due to the fact that according to Cerulli, 86% of young investors said they would fire their parents' advisor." See: TD Ameritrade brings some Florida heat to the RIA winter.
Rounding out the opening presentation was a Q&A with Nally and TD Ameritrade CEO Fred Tomczyk who provided his view of the current economy and how to best manage in these volatile times. "The misery of certainty is better than the misery of uncertainty," he offered.
Disruptive innovation
The highlight of the morning sessions was a dynamic keynote on innovation from Luke Williams, professor of innovation and entrepreneurship at New York University's Leonard N. Stern School of Business. Williams provided multiple ways to drive innovation in business. "Common sense is the tyranny of new ideas. In order to be innovative, you need to think in disruptive ways," he said.

Luke Williams: Common sense is the
tyranny of new ideas.
Williams suggested that to spur this type of thinking advisors need to flip the "clichés" that exist in a business, such as the universal steps a customer experiences when buying and consuming a product or service, on their head and do the opposite.
"A great example of this type of disruptive innovation can be seen in the rental-car business," explained Williams. "For most car renters, they meet with a person, fill out a lot of paperwork and rent by the day. Now imagine if you created the opposite of this and didn't meet with a person, didn't fill out paperwork and didn't rent by the day. And that is what Zip Car has done."
As I was listening to Williams, it occurred to me that the RIA industry has seen a similar disruptive innovation as RIAs are usurping the clichés of the wirehouses: RIAs are independent business owners, not employees; get paid a fee, not a commission; are community-based, not a national brand, are fiduciaries, not brokers, etc., etc. The message here for RIAs is to perhaps be even more wary of the new online advice players such as Personal Capital or Mint, to avoid a similar fate a decade from now. See: Online RIAs will mostly fail — and here are 10 reasons why.
Williams also had a warning message for advisors that they need to keep thinking in dramatic new ways because for many organizations, the focus on little improvements or the status quo results in being "paralyzed by possibility" and in developing an arrogance that insists they don't need new ideas. "Five years ago, BlackBerry was a status symbol. Now people are embarrassed to own one," Williams said. "You need to have a rebellious instinct to discard cliché thinking and constantly strive to remake the market landscape." See: How one RIA is running his practice on a Mac and finding it totally doable.
Regulatory dog fight
Perhaps the most interactive of the day's sessions was the afternoon regulatory panel made up of advisor, consumer and broker/dealer advocates. Representing the advisor community was David Tittsworth, executive director of the Investment Adviser Association, while Barbara Roper, director of investor protection for the Consumer Federation of America, represented investors. Rounding out the panel and representing the securities and broker-dealer industries was Kevin Carroll, managing director and associate general counsel for the Securities Industry and Financial Markets Association.
As you can imagine, the viewpoints and remarks from this group were often in direct contradiction of each other, despite the shared view that there should be a universal fiduciary standard. The fiduciary debate centered around whether or not that standard should be "rules-based" or "principles-based." See: New York conference: SIFMA wants members to be like RIAs — minus the same rules of accountability.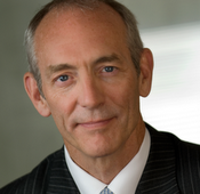 David Tittsworth: Just because you examine
more firms, doesn't mean you are
a better regulator.
"Consumers don't understand the differences between advisors and brokers," noted Roper. "Therefore there needs to be one standard that applies to everyone when in the business of providing personalized investment advice." Though the panelists all agreed to this in principle, they differed widely in the implementation of that standard.
Carroll noted that SIFMA is accepting of a fiduciary standard, but that it can't be subjective. In telling remarks he said, "We need to have legal certainty about this. Believe me, our members get sued by their customers all of the time."
Illustrating the heated passions advisors have for the fiduciary issue and the potential for a new advisor SRO, were the many questions and comments that came from attendees — so much so that the panel was able to get to only a couple of points during the hour-long session and could easily have continued on into the afternoon. See: Brian Hamburger hammers the FINRA SRO proposal in a letter.
In summing up the debate, Titsworth probably captured it best when he said, "Just because you examine more firms, doesn't mean you are a better regulator."
Busy exhibit hall — World Series excitement

View from St. Regis.
In between the entertaining and informative keynotes were multiple breakout sessions on top practice management issues to help advisors build and run a better business. Social-media strategy was also front and center, with opportunities for advisors to get hands-on experience in enhancing their LinkedIn profiles and learning how to compliantly implement social media in their firms. See: How to use LinkedIn to win more business in your niche.
Continuing the technology theme was a strong representation in the busy exhibit hall of leading industry software firms that have integrated their systems into the Veo Open Access API.
Concluding the day was an elegant networking reception in the exhibit hall and onto the balconies of the St. Regis that offered up spectacular ocean views.
As all of this was going on, the talk among the many Northern California attendees was on the excitement of the World Series returning to San Francisco. In fact, many conference-goers and speakers were seen frequenting the nearby Dana Point oceanfront bars the night before as the Giants won the National League Championship Series in Game 7.
While it only lasted a day, it felt like the 2012 TDA Fall Regional Conference had enough sessions and events to fill a week — it was jam-packed with content, networking and fresh ideas. See: TD Ameritrade brings some Florida heat to the RIA winter.
Editor's note: Tim Welsh has done consulting work for TD Ameritrade.
Timothy D. Welsh, CFP® is president and founder of Nexus Strategy LLC, a leading consulting firm to the wealth management industry and can be reached at tim@nexus-strategy.com or on Twitter @NexusStrategy.
---
Mentioned in this article:
---
---
Share your thoughts and opinions with the author or other readers.
http://www.fsienergy.com/ENDFAGraph.html said:
June 25, 2014 — 10:55 PM UTC
The cloud based networking is a perfect networking solution to have an growing business and enormous companies alike. Like a cloud server can be developed inside of couple of minutes, just one just needs to spin and make up a cloud to support the elevated require for example testing or development so when the company is performed, it might be removed, as though it were never there!
---
---