News, Vision & Voice for the Advisory Community
Alan Greenspan jumped in on the mea-culpa-fest that included bracingly frank comments from a top Pimco official
October 24, 2012 — 5:32 AM UTC by Dina Hampton
Brooke's Note: When Dina Hampton called in her initial report of what she had heard in New York on Tuesday she was on a cell phone. I seriously wondered if what I was hearing was right. SIFMA had high-powered members calling for principles-based rules and blasting themselves, in part, for Wall Street's malodorous reputation. But if you're wondering if the Earth is off its axis, worry not. The solutions being called for by these gushingly repentant executives would offer little threat to Galileo. To get better behavior, they still suggest — you guessed it — removing the threat of greater accountability under Dodd-Frank. They even suggest a uniform fiduciary standard to be sure that accountable advisors, RIAs, live by brokers' unaccountable guidelines. What do we call — in a spirit of glass half-full — this storm squall of contradiction? A start.
Top executives at SIFMA's annual meeting — representing Raymond James, Pimco, the SEC, a former leader of the Federal Reserve and SIFMA itself — blasted the fraud, mismanagement and overconfidence that has given the securities industry a black eye in recent years and used a word that is generally the tip of the jousting pole for fiduciary leaders — principles.
Everyone from T. Timothy Ryan Jr., the Securities Industry and Financial Markets Association's president and chief executive, to Alan Greenspan pointed a finger at themselves for a series of misdeeds and misjudgments that have a whole world of transactions and rules-based financial players losing market share to ones that are putting customers first by refereeing with principles-based rules — not ones based on the letter of the law.
No more 'screwing up'
But perhaps Douglas M. Hodge, chief operating officer of Pacific Investment Management Co. LLC, captured most convincingly the contrition that was the watchword of this startlingly confessional event. (Ironically, PIMCO has a relatively sterling reputation.)
"We need to quit screwing up," he said. "[We need to become] better managers, better leaders. Hold ourselves to higher standards of conduct."
"Where did we lose our way?" Hodge asked and then answered his own question: "When we started calling ourselves 'the financial industry.' We lost sight of the fact that we are a service industry. We privatized profit and socialized losses. If we don't behave better, Dodd-Frank will look like a warm-up." See: Improbable win for fiduciary standard: Congress set to hand SEC power to impose fiduciary duty on broker-dealers.
But like his brethren at the conference, Hodge was quick to embrace the framework of rules that many people believe led to the stubborn stench that seems to hang over the firms often referred to collectively as Wall Street.
Lipstick service
Ryan welcomed hundreds of members to the group's annual meeting in New York's Grand Hyatt hotel with a speech that called for SIFMA's constituency to reject Dodd-Frank and other sweeping rules-based solutions.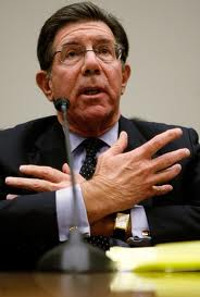 Timothy Ryan: Improved safety cannot bought
at cost of damage to the
economic system.
"Over two years from the passage of Dodd-Frank, we are now only one-third of the way through the financial regulatory reform process," he said. "We are in a challenging position, as we attempt to comply with new rules that simply don't go together and don't make sense, that are the product of under-resourced regulators from at least a dozen regulatory agencies. SIFMA will continue to advocate for smart regulatory reform that yields a cohesive set of rules to ensure safe, sound and properly functioning financial markets." See: Eight things necessary to keep RIAs from answering to SIFMA.
He called instead — without precisely describing a mechanism of execution — for better management of risk and liquidity, a uniform fiduciary standard for investment advisors and broker-dealers, and a culture that puts the client first. See: Fearful that the SEC has been overworked, lobbied and bullied into a SIFMA stupor, fiduciary crowd launches 16-page missile.
While Ryan stopped short of calling for a repeal of the Dodd-Frank Act as a whole, or the Volcker Rule in particular, he pointed out that redundant rules will prove counterproductive to reform and that "improved safety cannot bought at cost of damage to the economic system."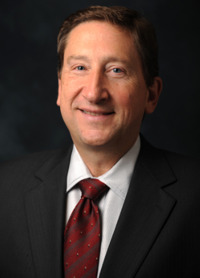 Chet Helck: Regulations must be 'principles-based
and cost-effective.'
Noble profession
That sentiment was echoed by Chet Helck, CEO of the global private client group at Raymond James Financial Inc. and the chairman of SIFMA's board of directors. See: Raymond James launches a separate RIA unit and appoints a former Merrill Lynch breakaway to head it.
Regulations must be "principles-based and cost-effective," he said. Such actions "will restore confidence in a noble profession."
Thomas A. James, executive chairman of Raymond James, pointed out that those in the industry who had done nothing wrong will have to work just as hard to regain investors' trust.
"All of us who remained responsible members of the industry and did a good job, we got equal share of the blame. All good community work was forgotten when the market went down …. We hid in foxholes and didn't come out and say what we were doing right."
Schapiro takes charge

Mary Schapiro: Investors are better off
than they were four years ago.

Securities and Exchange Commission Chairman Mary Schapiro made the case that her agency has turned itself around since she took the helm in 2008. She noted that he amount of fines levied in 2011 was the highest in the SEC's history and that technology and training have been beefed up. Hedge funds are registered and supervision of over-the-counter derivatives has been implemented. See: "How Time magazine's "Sheriff article about Mary Schapiro, Sheila Blair and Elizabeth Warren misses the mark.
Nevertheless, Schapiro said, "we will never totally shed the blot of [Bernard Madoff's] scam." But the scandal ultimately forced the SEC to become better at ferreting out fraud and in making "harmed investors whole more quickly," she said.
As a result, "Investors are better off than they were four years ago." The SEC has been accused of being the velvet regulator to FINRA's iron — particularly by the types of companies that call SIFMA home.
Still on the SEC's to-do list is crafting and implementing a uniform fiduciary standard for RIAs and broker-dealers. "We'll get it done," Schapiro said. See: How 10 top groups define 'fiduciary'.
Fear and euphoria
In a notably introspective talk with senior CNBC reporter Steve Liesman, Greenspan, the former Federal Reserve Board chairman, took a portion of blame for not foreseeing the imminent market conflagration in September 2008. See: How HighTower brought an 83-year-old, $600-million breakaway broker back from the wirehouse side.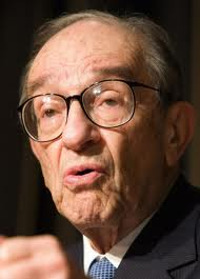 Alan Greenspan: If you keep [markets]
from finding their own limit, you
run into all sorts of trouble.

"There are political pressures on regulators," he said. "If you're wrong outside the consensus, you're pilloried." It's human nature, he said, to unconsciously lean toward the policy that will bring one the least harm. "I sensed it in myself. It's tough to get away from that issue. When you really don't know what's happening, it's easy to be conservative … and wrong."
But Dodd-Frank is not the answer to rehabilitating the securities industry, Greenspan said, contending that the law is too cumbersome to implement effectively.
On a more philosophical level, Greenspan said that such regulation is at odds with the purpose of finance: To direct the earnings of society to cutting-edge technologies and move savings into profitable endeavors. It is also, he said, counterproductive in that it constrains the emotional extremes of euphoria and fear that drive markets.
"Human nature is such that there is a downside limit —- fear. It is intense, but it fades. Climaxes that lead to unwinding are crucial. If you keep [markets] from finding their own limit, you run into all sorts of trouble."
---
Mentioned in this article:
---
---
Share your thoughts and opinions with the author or other readers.
---