Finally, an RIA business-of-the-business book with a journalistic soul
Philip Palaveev shows his command of practice management and literary artifice in "The Ensemble Practice"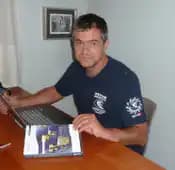 Philip Palaveev: All of the examples in the book are real clients I worked with, and some were happening literally as I was writing the chapter.
---
---
Mentioned in this article:
Moss Adams
Consulting Firm
Top Executive: Rebecca Pomering
---
---
---
Elmer Rich III
October 25, 2012 — 5:00 PM
We have commented before that our industry needs fewer stories/case studies and more research, evidence and data.
Surely the author would insist on testing of any "step-by-step" prescriptions. In fact, there is no way to know if what one advisor firm did, in the past at a specific location can be generalized to current conditions in different cites, markets and firms.
Finally, we always cringe when we hear the word "secret"!
Imagine if you went to your doctor and she said: "I have a secret treatment and here are the stories of patients I've cured." No doubt you would want some statistical data and scientific proof.