Dorann Cafaro: We should be worried.
Brooke's Note: We all believe —- as certainly as that the sun will rise in the East — that the 401(k) industry will keep on with its various tax advantages. But are we all a little asleep at the switch? No political faction swears allegiance to the system that seems scrawny and star-crossed at times. With the government straining to find a politically palatable way to raise revenues, the 401(k) industry needs to stay wide awake or become a program that flew low and fizzled. At the CFDD conference in Chicago this week, the better minds in this part of the business are at full alert.
Regardless of who gets elected president, it's clear that that there will be major tax deductions that will be wiped off the slate next year.
The 401(k) plan's tax deduction is vulnerable, especially when stacked against the more popular education credit and mortgage deduction.
"This will be a heck of a fight," says ERISA attorney Fred Reish of Drinker Biddle & Reath LLC. "There are some pretty incredible things that will be competing to keep their deductions against the retirement plan deductions, including things like home mortgage deductions and charitable deductions."
Randy Long, chief executive of SageView Advisory Group LLC, a $20 billion RIA, says he feels that if RIAs can push up contribution levels then they'll have a better case against politicians who are trying to oust the 401(k) deduction.
"If we don't do a better job, this deduction will be taken away from us," Long says. "The important thing for the representatives to understand is that they will get these tax dollars once people retire. There is a growing tax pool. It's up to advisors to be advocates."
With these issues top of mind, 401(k) industry leaders and advisors spoke at the Center for Due Diligence Conference in Chicago on Monday. They are under the gun to improve the battered 401(k) image and improve contribution rates by convincing 90% of their participants to contribute at least 10% of their income. See: The advisor-to-401(k) business could be set back by Democrats and Republicans.
More than 1,000 people attended Monday's CFDD annual retirement conference at Chicago's Swissotel, just off renowned Michigan Avenue. Industry leaders fear if the industry doesn't start to show that they can move the needle and actually improve participants' retirement savings, the government will intervene and could cut the tax benefit of the 401(k) plan. Right now, participants stash away retirement savings tax-free until they withdraw the money.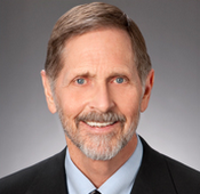 Fred Reish: This will be a
heck of a fight.
Not nearly enough
RIAs freely admit that 401(k) plans have many flaws. Clearly, participants aren't saving enough, the plans have been bogged down with excessive fees and even those who are diligent about their savings still have no guarantees that they'll be able to have enough income in retirement. See: Fidelity reports 57% boost in 401(k) sales as it sets its sights on smaller plans and advisors.
"We have to change practices and focus on outcomes," says Stig Nybo, president of Transamerica Retirement Services Corp. "Somehow we've become the culprit and the villains. We became the group that is responsible for everyone's retirement readiness. We've got to figure out how to make this work. Now that the retirement system is struggling a bit, people are coming to us asking why we haven't figured it out. The buck stops in this room.
Right now, Nybo says, the retirement industry has an estimated $6.6 trillion gap between the money people will need in retirement and the money they'll have saved. In addition, the median 401(k) balance is just $25,000 and the average balance is $60,000.
Urban myth of retirement

Randy Long: If we don't do
a better job, this deduction will
be taken away from us.
Reish says there's no question that the current 401(k) system is a mess, because employees don't know how much they're supposed to save and at this rate, it's unlikely most people will be able to retire at age 65.
"I think retiring at age 65 is an urban myth," Reish says. "There just aren't many of us who can do it. Right now, participants are thrashing around and falling because they don't know how much to save. That's our current system, because 401(k) plans are completely backward. We need to start giving employees real benchmarks for how much they need to save. Right now, we don't tell them how much money to save."
RIAs nudging employers
Dorann Cafaro, senior vice president of Fiduciary Benchmarks Inc., says that RIAs need to push employers to start making plan design changes, which will help employees to save more money. See: How giant advice provider Financial Engines can sweep the 401(k) field — or not.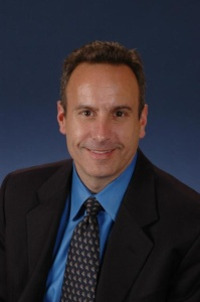 Stig Nybo: We have to change
practices and focus on outcomes.
Upping automatic enrollment
For their part, RIAs who spoke at the conference said they're trying to come up with innovative ways to bolster participants' retirement savings accounts. While there's clearly disagreement on some of the strategies, most feel that RIAs need to start pushing employers to make changes to the plan to encourage a higher savings rate.
Long says he's persuaded employers to bolster their automatic enrollment from 2% to as high as 4% and then to automatically increase every few years to up to 10%. He points out those additional changes didn't cost the employers any more money, but help provide more savings for employees. Long says that RIAs can push employers to craft plan designs which are more advantageous for higher savings.
"I pushed really hard to get this employer to raise its automatic enrollment rate up to 6% and to increase it every other year up to 10%. I pushed so hard that I thought I was going to get fired. But they agreed to do it," Long says. The employer wasn't increasing his contribution, but simply increasing the automatic-enrollment amount. See: 7 things a financial advisor needs to know to succeed in the 401(k) business.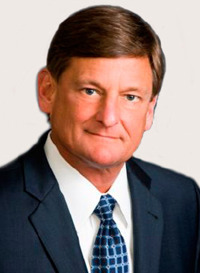 Bill Chetney: I think financial wellness
is the next era.
However, Cafaro says there are other ways to convince employers to tweak their own contributions — which often may not cost the employer any more money but will help improve retirement savings. For instance, she says that many employers typically match 50 cents to the dollar up to 3% or 4% of an employee's wages. She's suggested that some employers contribute just 10 or 15 cents but up to 10% of an employee's wages. That encourages employees to contribute 10%, because many people simply don't like the notion of turning down free money.
Couture advice
In addition to changing the plan, one of the best ways RIAs can help bolster participant savings is by offering more-customized advice plans — similar to target date funds — except with additional customization. See: What led to Vanguard allowing its 401(k) plan sponsors to shop around for non-Vanguard target-date funds.
Bill Chetney, executive vice president of LPL Financial, says he hopes that funds can continue to offer more customization than the target date offerings that are available right now. "I think financial wellness is the next era. It's more than just finding out how old the participant is and when they intend to retire. You really want to deliver superior advice that's more customized."
---
Related Moves
August 19, 2020 – 2:18 AM
---
October 5, 2018 – 7:40 PM
---
---
Mentioned in this article:
---
---
---
Stephen Winks
October 23, 2012 — 9:27 PM
Don't we have to put everything on the table to be fair, even if we don't like it.
SCW