Fred Reish: The object isn't to punish people who really wanted to do the right thing.
A number of leading 401(k) industry ERISA attorneys have 'fessed up to the Department of Labor that RIAs, broker-dealers and others in the industry made mistakes in their fee disclosure notices, and are asking for a do-over in certain circumstances.
The attorneys are afraid that advisors and RIAs with good intentions made minor mistakes that could cause them to get hit with penalties and fines which could potentially wipe out their businesses. Attorneys say that mistakes are inevitable with the new fee disclosure rules, which affect 750,000 retirement plans and 125 million Americans, given the complexity of DOL rules. See: After years of DOL bluster, new 401(k) rules appear to make RIAs' low expenses look higher than those of brokers.
Even though the DOL hasn't started fining advisors, some in the industry have already recognized that they've made mistakes and are trying to find ways to fix them without getting steep fines. Under current rules an RIA who messes up its 401(k) fee notices could be forced to pay back all of the fees it had received from that plan.
The rules
Under the 408(b)(2) fee disclosure rules, if an RIA, advisor, record keeper or any other service provider fails to comply and send disclosures to plan sponsors, it means that firm has engaged in a prohibited transaction with the plan sponsor — even if the failure was inadvertent. As a result, the RIA is subject to loss of some or all of its compensation and could get hit with substantial interest and penalties that could easily force it out of business. See: After years of DOL bluster, new 401(k) rules appear to make RIAs' low expenses look higher than those of brokers.
Last week, Drinker Biddle & Reath LLC attorneys Fred Reish, Bruce Ashton and Brad Campbell sent a proposal to the DOL asking it to agree to a corrections program for providers and RIAs that made compliance mistakes under the new fee disclosure rules that went into effect this year. See: New DOL rule effectively kills off open-architecture option favored by some big plan participants — and sets off the 401(k) industry.
"We want to give them a chance to correct themselves, and aren't we better off if they go back and make better attempts?" Reish asks. "The object isn't to punish people who really wanted to do the right thing. The DOL should not punish people if they were trying to offer good-faith information."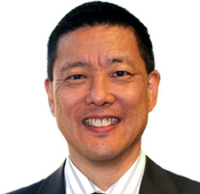 Craig Watanabe: There should be no
excuses for non-compliance.
A DOL spokesman confirmed that the agency did receive the proposal but was noncommittal as to what action, if any, it would take. He said the agency welcomes suggestions from the retirement community about ways to improve its programs.
Delinquent filers
The intent of the program is to focus on small mistakes that RIAs made, giving them a chance to resubmit properly without getting hit with harsh penalties, Reish says. Ultimately, letting advisors fix the small problems would allow the DOL the proper time to focus on serious violations.
Reish says his firm wants to see a corrections program that mirrors a number of correction programs already put in place by the DOL and IRS, which encourage voluntary corrections.
For instance, The DOL already has established and functioning Delinquent Filer Voluntary Compliance and Voluntary Fiduciary Correction programs. Industry leaders say that given the DOL's experience with these programs. adding a new corrections program shouldn't be difficult to create and administer.
Under Reish's proposal, RIAs or other advisors would pay a fee to apply for this program. The program would not be available to anyone who is under investigation by the DOL or Internal Revenue Service. In the application, the RIA would explain any error or omission and show how it would be corrected.
The DOL would review the information and approve or deny the application, under Drinker Biddle's proposal. RIAs could apply under a category of "systemic failure," which means they made the mistake in more than one disclosure or in multiple plans.
Under Drinker Biddle's proposal, RIAs could apply anonymously and approval would result in a "no-action" letter indicating there will be no further investigation.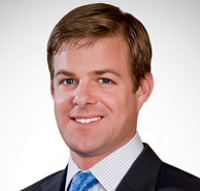 Jason Roberts: For a small service
provider like an RIA who makes
a prohibited transaction — they might
be closing their doors.
All or nothing
ERISA attorney Jason Roberts believes the proposal is on the right track. Most vulnerable to inadvertent error, he says, are smaller firms such as RIAs that may not specialize in the 401(k) industry but may oversee a small number of plans.
"The big companies have been preparing for this for years," Roberts says. "But the smaller firms like RIAs — which aren't 100% committed to this retirement space — they may not have been aware of all of the rules. For a small service provider like an RIA who makes a prohibitive transaction — they might be closing their doors. When you're looking at a prohibited transaction, it's all or nothing. If the person made the mistake for more than one plan they could easily go out of business."
Technical fouls
One advisor thinks RIAs should take their own medicine if they make a mistake. "I would be forgiving of an honest mistake, but not negligence," says adviser Craig Watanabe, chief operating officer of Penniall & Associates Inc, a Pasadena, Calif., firm that manages about $600 million in assets. "The regulation has been years in the making and was extremely well publicized, so there should be no excuses for non-compliance. If I made a mistake I would accept the consequences and I expect others should as well." See: RIAs join move to right a 401(k) wrong: Lopsided plan expenses — a non-DOL issue.
But Reish says the point of his firm's proposed corrections program isn't to let people skirt the 401(k) fee disclosure rules. Instead, the purpose is to help advisors and RIAs who may have accidentally made technical mistakes.
For instance, Reish spoke with one firm that had sent out several thousand disclosures and then later learned that there were about 50 ERISA plan sponsors that didn't receive the disclosures because of the way those companies were coded in the computer system. Reish suspects there are dozens of firms who left out disclosures because of similar technical glitches. See: Why the DOL's massive new 401(k) disclosure requirements are a 'very, very big deal'.
Another common disclosure blunder involves RIAs' forgetting to acknowledge that the RIA is an ERISA fiduciary, Reish says. Under the new rules, an RIA must acknowledge that it is an ERISA fiduciary, and forgetting to do so is considered a prohibited transaction.
Eye of the beholder
Other aspects of the new disclosure rules are open to interpretation, and Reish feels that if RIAs and other advisors didn't interpret the information in the same way as the DOL, they should be able to apply for the corrections program.
Reish says one area of possible ambiguity could involve fee ranges. One RIA could say that its fees range from 0% to 8%, he says, but the DOL could argue that the advisor failed to comply because no RIA charges zero, and 8% would be considered outrageously expensive.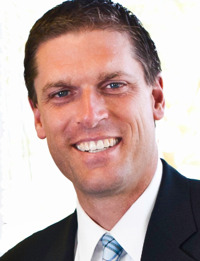 Jim O'Shaughnessy: This transition year was
extremely difficult.
"That may or may not be acceptable to the Department of Labor. But it's not the advisor's fault, because what's considered reasonable is in the eye of the beholder," Reish says. "What looks reasonable to one person may not look reasonable to another."
Encouraging candor
RIAs could easily interpret the rules differently than the DOL, says Rick Meigs, president of 401khelpcenter.com LLC. He likes the concept of Reish's proposal.
"Having a simple and easy correction program will not only allow for an orderly and routine way to correct these, it should encourage sponsors and covered service providers to do so because the method and outcomes will be known. Seems like a no-brainer."
Jim O'Shaughnessy, managing partner of Sheridan Road Financial LLC, a dually registered LPL affiliate firm with $5 billion in assets, says there's no question that a self-correction program is necessary. And, even though he feels pretty confident about his fee disclosures, he realizes anyone can make a mistake.
"Even the best advisors will potentially make mistakes, and this transition year was extremely difficult because of the timing — or lack of timing — and numerous questions that are being addressed by the DOL as they are raised," he says.
O'Shaughnessy says his firm is working with a number of groups to develop fee disclosure best practices, but until those are crafted and get the go-ahead from the DOL, he says, there are still a number of uncertain areas.
"We feel like we performed very well to provide accurate information on a timely basis to all of our clients," he says. "After going through the process, though, we can definitely see how errors could have been made. There is a need for some form of a self-correction program."
---
Mentioned in this article:
---
---
---
Joe Gordon
October 22, 2012 — 6:27 PM
What am I missing? Did these RIA's not have written service agreements with each client? Did the agreement not spell out the fees, the fact they are a fiduciary, and the services for which they charge the fees?
What are examples of the specific omissions or mistakes?
Lisa Shidler
October 24, 2012 — 4:57 PM
Hey Joe, As you see in the story, there are number of potential concerns. In some cases, the attorneys are worried that RIAs may get hit for not interpreting the disclosures in the same way as the DOL. For instance, what if an RIA includes a statement that says fees can range from 0 to 8%. ERISA attorney Fred Reish says many people wrote their documents this way, but it's possible the DOL could say that's not good enough because it's too wide of a range.