News, Vision & Voice for the Advisory Community
The wirehouses have stopped training, are ruthlessly chopping lower producers. and many advisors they'd like to keep march out the door
October 2, 2012 — 4:31 AM UTC by Lisa Shidler
The big slim-downs of the wirehouses in the wake of the the 2008 failure of Lehman Brothers Holdings Inc. were not a blip on the chart — they were just a warmup for a more devastating erosion of market share in the next three years, according to a new Cerulli report.
Merrill Lynch, UBS, Morgan Stanley and Wells Fargo Advisors have continued to watch their market shares fall because they're ruthlessly chopping their own advisory workforces. They've been jettisoning advisors who are typically low producers, having written them off as stagnant and complacent. Many regional and independent-broker-dealer firms are happily taking on these advisors. See: Fed up wirehouse advisors more eager to leave than ever, study says.
The self-decimation will proceed unabated. resulting a continued market share meltdown of about 7% over the next three years, predicts Boston-based Cerulli Associates Inc.
The Cerulli report counters the view of a fellow Boston consulting firm, Financial Research Corp. that believes that wirehouses are turning the tide by using their greater scale to allow average advisors to use sophisticated endowment models of investing. See: FRC report: Merrill Lynch, Morgan Stanley, UBS, Wells Fargo are undergoing a radical transformation to a brighter future.
Accelerated bleeding
That would represent an acceleration, because in the past four years the wirehouses have lost 6.7% of market share. See: RIAs and online brokers are winning the market-share game. This is notable considering the blizzard of layoffs from the Wall Street firms in the wake of meltdowns on Wall Street in 2008 and 2009.
In terms of losing sheer numbers of smaller advisors, wirehouse executives could, in fact, care less. You could call it a win-win because other channels pick up trained advisors with established books of business and Merrill Lynch, Morgan Stanley and other big Wall Street firms gain in profitability.
"They're losing advisors they're cutting on the low end because they've let a lot go of a lot of people from their restructuring push. But they've also lost a lot of top-producing advisors on the high end," says Tyler Cloherty, senior analyst with Cerulli. "They're getting hit on all angles."
Cerulli acknowledges that there are two significant factors contributing to the loss of market share, but the firm doesn't break down the crucial data which would show what percentage of advisors are leaving because wirehouses slashed them and which ones got recruited by RIAs and other channels. It's safe to say, however, that the coveted assets are the ones walking out the door against the wishes of these firms.
But the assets being pushed out the door may be sealing the longer-term fate of wirehouses because it represents a version of feeding on your seed crop for profits
Cloherty predicts that while this isn't a massive exodus, it will be hard for the wirehouses to replace these types of assets — both on the low and high end — because they don't have training systems in place to help advisors build books of business quickly.
"Those are assets that are hard to regain. Their ability to train and bring on new productive advisors is limited and they haven't proven successful in bringing in the next generation of advisors to lead the firm," Cloherty says. "Without organic growth, they'll continue to lose on both hands."
By the numbers
While wirehouses still have 41.1% of the market, they're expected to lose share more quickly than any other group of advisors. By year-end 2014, wirehouses are expected to have just a 34.2% market share.
As of year-end 2011, regional broker-dealers had 15.8% of the market, IBDs 14.1%, RIAs 12.2%, dually registered RIAs 7.9%, banks 5.2% and insurance 3.7%. Cerulli projects that by year-end 2014, regionals' share will grow to 19.3%, RIAs' to 14.4%, dually registered advisors' to 10.3% and insurance's to 4%. IBDs' share is projected to fall to 12.6% and banks' to 5.1%.
Wirehouses complacent
Of all of the advisory groups, wirehouses are still showing growth to their shareholders at the end of each year and they don't feel the incentive to make dramatic changes, says John. F. Furey, founder and principal of Advisor Growth Strategies LLC.
"It's almost like the wound isn't deep enough because they're still getting new assets each year. They're slightly up year-over-year," he says. "The point is the wirehouses are still growing, the market is growing. It's almost like they're willing to accept lower returns because they're in a broken model."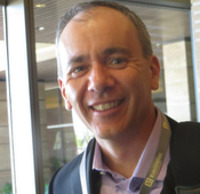 John Furey: The Cerulli report is
more validation that nothing has changed.

Furey had predicted that independent channels would gain majority market share by the end of the decade but at this rate says it could happen in five years.
"When everyone can pop the champagne bottle is when independent channels are larger than the fully affiliated channels," he says. "It's coming. It may not even be that long. Maybe five years. The Cerulli report is more validation that nothing has changed from the wirehouses. They've done nothing to change it. At the end of the day, consumers and advisors are voting for fiduciary advice and transparency."
Charles Goldman, co-founder of Advizent, says he feels that Cerulli's study is consistent with other analysis but that the brokerage business is still strong and growing given the fact that many of its segments are projected to grow in market share.
"The takeaway for me remains the same: the brokerage channel, broadly defined, remains strong and is growing. As more brokers move to a fee-based model, and as the definition of "fiduciary" weakens through regulation and/or disclosure, consumers are not better off. At Advizent, we believe that by educating the consumer about the attributes of true fiduciary advice, we can level the playing field, finally, in the consumer's favor."
Breakdown of groups
Cloherty says there are a number of factors affecting the advisory groups' market share and the fiduciary issues clearly help RIAs and dually registered advisors gain share.
RIAs have a number of factors to their favor including the increase in options for breakaways.
"An advisor has so much choice in the RIA channel now," he says. "The only option isn't to build it themselves anymore," Cloherty says.
Regional firms are expected to do well because they've been grabbing many of the lower-asset clients that the wirehouses aren't interested in. For instance, firms such as Ameriprise and Edward Jones cater to the mass affluent.
"The wirehouses are pushing upmarket and they really don't want anything to do with the zero to $500,000 client," Cloherty says.
Another group that is expected to lose market share is IBDs, which have faced business pressure and consolidation for quite some time. Cloherty feels that it will be the smaller IBDs that will lose market share, but larger ones, such as LPL Financial LLC, will likely continue to grow. See: Pershing study: Why the IBD talent market is headed for trouble and what might reverse the trend.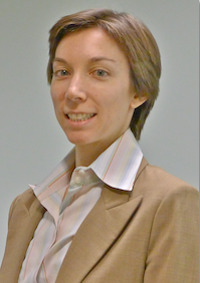 Sophie Schmitt: Another interesting trend is
that many younger and smaller investors
are leaving wirehouses on their own.

"Costs are going up in that business model and margins and razor thin," he says. "We're still seeing consolidation in IBDs. The big guys will be OK, but the small guy that doesn't have much value to offer advisors, and will have to compete hard going forward."
Younger investors flee
Another interesting trend is that many younger and smaller investors are leaving wirehouses on their own, says Sophie Schmitt, a senior analyst with Aite Group Inc. She has completed analysis showing that investors intend to take assets away from wirehouses. See: 7 reasons why wirehouses shouldn't milk the old business model.
She says her analysis shows that the wirehouses lost about 0.8% of market share both in 2010 and 2011, whereas RIAs gained 0.5% market share in 2010 and 0.4% in 2011.
"Investors in younger generations are leaving brokerages, including wirehouses, and a larger percentage of younger investors are planning to leave," she says. "A lot of it has to do with the fact that they're not getting the good service and they're not meeting asset minimums."
---
Mentioned in this article:
Aite Group
Consulting Firm
Top Executive: Frank Rizza
---
---
Share your thoughts and opinions with the author or other readers.
Stephen Winks said:
October 5, 2012 — 7:33 PM UTC
If consumers have a say in outlook for wirehouses, regional b/ds, independent b/ds, dually resistered RIAs, RIAS, Banks and Insurance, market share will be won based on the depth and breadth of counsel, cost and service demonstrably in the best interests of the investing public. There are no broker/dealers which can compete on this basis, certainly no insurance advisors, the only segments that can compete on the basis of technical competency, cost and fiduciary standing are RIAs, thus an all important competitive markert advantage.
Though wirehouses clearily see the future and advisor productivity is in advisory services, the broker , by design, is still not responsible or accountable for their recommendations, and until the industry is prepaired to make advice safe, scalable, easy to execute and manage as a high margin business at the advisor level—it will loose market share to RIAs as will other channels of distribution that are focused on product distribution and not the well being of the conssumer and the investing public.
Very capable young men who have choices, will not acceptthe brokerage industry's inability to adapt at the expense of the best interest of the investing public. More importantly, with the FSA now requiring fiduciary standing of advisors, outlawing commission sales, America is loosing its global advisory services leadership mantle to Singapor, Hong Kong, London, Australia who have embraced XBRL and the free flow of data essential for the continuous comprehensive counel required for fiduciary standing, not possible in the US where broker/dealers control data flow which impedes innovation.
This leadership vacuum in the brokerage industry, will result in the loss of US pre-emmence in global advisory services and places every broker in a inferior competitive markrt position—which dictates competitive market share. What is so sad is the brokerage industery knows its push back against the fiduciary standing of brokers is self defeating. Disclosing conflicts is not the equivalent of eliminating conflictss. It is that simple.—yet without positive steps to support fiduciary standing. the end result is a loss of relevence and forfeiting global market leadership and domestic market share.Unnecessary self destruction, if any broker/dealer, just one, were up to advisory services leasdership.
SCW
---
---