Mike Durbin: We've stabilized this foundation.
Kelly's note: Brooke and I sat down with Mike Durbin, Bob Oros, and David Canter for lunch during the Tiburon CEO Summit in San Francisco this week. (They all had Diet Cokes, salads and sandwiches.) See: How RIAs looked the winner at the Ritz Carlton in San Fran this week. While custodian heads have been eager to talk about technology whenever they get the chance, Durbin wanted to tell us about what they're doing now that they've got the technology part (largely) finished. During the conference, Chip Roame spoke about a growing layer of services in the middle — hopefully providing a benefit to RIAs. Fidelity it seems is ready to jump into those services, in what it sees as its next move.
With nearly all its advisors finally transitioned onto its ambitious new technology platform, WealthCentral, Fidelity Institutional Wealth Services is feeling confident in the foundation it's provided for advisors, especially the breakaways that have been its bread and butter. Now, the second-largest custodian is ready to offer consulting style services — marketing consultations, strategic planning sessions and M&A facilitating — to help create new RIAs, not just attract breakaways.
And, they're optimistic about the growth they're seeing in their RIA assets outside of the breakaway space. "We don't see any meaningful headwind in the near term," says Mike Durbin, president of Fidelity Institutional Wealth Services, of their continuing growth.
A post-WealthCentral era
Boston-based Fidelity, which has just under $600 billion in custody (including TPAs and trust companies), launched its extensive WealthCentral platform in late-2008. At the time, the company said that all its advisors would be on the platform by the end of 2010. Now, Durbin reports there are 3,200 advisors on the platform — over 90% of Fidelity's clients — and they expect to have a full 100% on the system by the end of 2013. See: Fidelity wins converts to WealthCentral, but most of its advisors have yet to make the switch.
The WealthCentral platform costs the typical Fidelity RIA, which has about 300 accounts, about $20,000 annually, including a first-time set-up fee, though the costs can vary widely depending their needs. See: Technology review: Fidelity's WealthCentral is solid and smart but still has seams.
The technology initiative went hand in hand with the implementation of a new service model with teams or pods serving each client. With 2012 being the second full year the company had the tech and service systems in place. "We've stabilized this foundation," says Durbin. That doesn't mean they won't "keep the pace of investment up on technology," he says, but simply that they're ready to focus on RIA creation, M&A, and on attracting more small advisors.
Of course, Bernie Clark, head of Schwab Advisor Services, points out technology is never done. "No one's solved that," he says. And the real future, he argues, is in open architecture with some standards.
No Zillow for advisors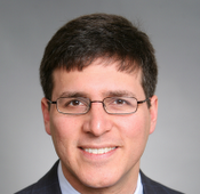 David Canter: There's not a Zillow
out there for advisors.
Durbin says that he's been seeing significant growth in the number of startup RIAs, which can include an individual coming from a business such as Deloitte Touche and wanting to launch a firm or partners at a wirehouse striking out on their own. See: Why Deloite Touche talent is such a coveted building block at some esteemed RIAs. Those emerging RIAs need a number of consulting-style services and have "fundamental business creation questions" says Durbin.
Fidelity plans to offer marketing sessions, strategic planning and M&A facilitation to these RIAs. Those services are now being offered on an as-needed basis, says David Canter, Fidelity's executive vice president of practice management and consulting, but the firm intends to expand the range and depth of its offerings — from back-office support to legal advice on how to set up equity ownership to lead generation assistance.
"We're trying to enhance our cerebral cortex," says Canter.
Call it consulting, call it practice management, but Fidelity thinks these offerings will attract new RIAs and small ones. See: Fidelity gives its execs a one-day crash course in RIA practice management.
Fidelity, of course, is not the only custodian with its own practice management services. Clark says that Schwab has its own advisor services and training classes that it's rolling out. These kinds of programs, he explains, aren't necessarily profitable, but they attract advisors and help address fundamental industry problems. "We're not going to make a lot of money in this business. But, we've won business because of it," he says.
Marketing to sellers
One of the issues for which RIAs are always eager for help on is succession and mergers/acquisitions.
"All the time, we're approached by people who want to buy," says Canter. What the firm doesn't hear from are legitimate sellers.
So, Fidelity has started taking a more active role in helping to facilitate deals. First, it tries to walk its advisors through their options. Sometimes, that means "getting really basic with them," says Bob Oros, who heads RIA sales at Fidelity. The firm also has an internal site that matches buyers and sellers who are Fidelity clients. That, however, they're hoping to expand and make more prescriptive in offering suggested matches.
This year, Canter says, Fidelity has started holding workshops called, "Realizing the Value of Your Firm." It has held six so far with anywhere from 20 to 90 participants, who use a set of conversation-starting cards to answer key questions for themselves about where they want their firm to go. The idea came out of a Fidelity workshop last year that brought together advisors who had all been successful doing deals and tried to figure out the key components.
In the next few weeks, Fidelity will try to explain those key components with some new research on the anatomy of a deal being published for the RIA community. Right now, the gap between what advisors can get for their firms and what they think their firms are worth is large, and more information should help to clarify some of those questions.
"There's not a Zillow out there for advisors," says Canter. See: Advisor Tested: Top iPad apps for RIAs.
Think small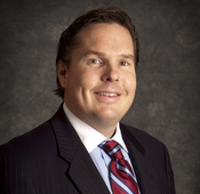 Bob Oros: We think there's an
opportunity in the market.
Oros, hired away from Trust Company of America in January, is charged with expanding Fidelity's RIA business by bringing in new firms and by helping existing RIA customers to boost their assets. See: Fidelity hires Bob Oros as its new RIA sales chief.
One plan is to target more small RIAs. Of Fidelity's 3,000-plus advisor customers, more than half (but less than the industry-wide 70%) are RIAs with less than $100 million of assets under management.
"We think there's an opportunity in the marketplace," says Oros.
Fidelity currently sells directly to smaller advisors, but also charges RIAs with fewer than $10 million of assets a quarterly fee of $2,500. That's not going to change anytime soon, but be on the lookout for a heavier sales push to small advisors, says Oros. The company, he argues, can offer small advisors scale on services and products they need, as well as connections to potential acquirers.
Fidelity now provides all of its RIAs, big and small, with pod-style service teams (i.e. with people who handle various needs of advisors sitting side by side). The only difference is that larger numbers of small firms share a single pod.
---
---
Mentioned in this article:
---
---
---
Mike Byrnes
October 24, 2012 — 1:08 AM
Practice management is a must-have to compete for new RIAs. If done right, and these advisory firms grow, it can also be a money maker.
Mike Byrnes, President of Byrnes Consulting, LLC, www.byrnesconsulting.com