News, Vision & Voice for the Advisory Community
A fizzled management buyout of the Palm Beach RIA by Maria ("Mel") Elena Lagomasino and other managers preceded the executive exodus, sources say
October 18, 2012 — 5:50 AM UTC by Kelly O'Mara
The sudden exit of two senior officials at GenSpring Family Offices LLC this month was a long time in the making, say a number of people close to the company — but it also had a final dramatic chapter.
GenSpring CEO Maria ("Mel") Elena Lagomasino announced her departure from the nearly $19 billion family office on Oct. 4. She was followed out the door less than a week later by GenSpring's CIO, Jean Brunel.
Senior executive partner Michael Zeuner left the Palm Beach, Fla.-based company earlier this year. See: Fiduciary leaders splinter into two advocacy groups over divergent views.
Lagomasino is being replaced by SunTrust veteran Thomas Carroll, who most recently headed up SunTrust's sports and entertainment group. No other replacements have yet been announced.
GenSpring is a wholly owned subsidiary of Sun Trust. Headquartered in Atlanta and one of the country's largest banks, Sun Trust has $178.3 billion in assets and total deposits of $128.4 billion. See: Why this time Dennis Miller is entrusting his $1.3 billion RIA to an advisor who sold his $2 billion RIA.
Mutiny at the bank
Multiple sources close to SunTrust say that the exiting executives hoped to buy out their company to avoid budget cuts — among them salary cuts — that are said to be coming, but the top GenSpring managers and SunTrust executives simply couldn't agreed upon a price. The sticking point: GenSpring reportedly makes $100 million in revenue, which would make it valued at some multiple of that. However, with little profit, it wouldn't be feasible to pay — or raise from investors — that much for the firm.
GenSpring serves 700 families and has a number of high-end international clients, including foreign governments. They had hoped to expand their international focus. SunTrust, though, plans to go in a different direction. The U.S.-based bank has a number of regulatory restrictions that will likely not be good for international clients, but may have benefits for some high-end US families that are currently clients.
"It's fair to say [GenSpring] has been taken over by SunTrust," says a source involved with the changes.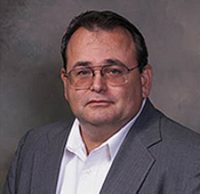 Fred St. Laurent: It's like Bank
of America getting rid of Sallie
Krawcheck.
Krawcheck connection
Fred St. Laurent, a recruiter with Knightbridge Advisors of Atlanta, Ga. says this scenario has parallels with another famous executive departure in the wealth management business.
"It's like Bank of America getting rid of Sallie Krawcheck. It's the bank mentality. They don't understand (the value brought by a true wealth management executive). Banks don't understand fee income," See: Merrill Lynch brokers brace for sweeping comp changes as Sallie Krawcheck departs BoA and takes her advocacy with her.
Gaming the system
Bringing in a SunTrust executive, particularly one who headed up SunTrust's sports and entertainment group, is a logical step for a big bank "looking at razor-thin margins," says Jeff Spears, co-founder and CEO of Sanctuary Wealth Services. It seems likely GenSpring will slowly start to integrate sports management best practices and attract more celebrity and sports clients.
In mid-2011, SunTrust bought premiere San Francisco-based sports management firm, CSI Capital Management. Headed by Leland Faust, CSI manages the money for star athletes like Michael Johnson, William Roaf and Kevin Garnett, with a little over $1.5 billion in assets. SunTrust, however, didn't buy the company because of its celebrity clients, but because of the money it was making.
Sports management is a particularly lucrative business and CSI has a very profitable business model, say Spears. In part because it makes large amounts of money off concierge services that provide value to the suddenly wealthy, much like celebrity business managers in Los Angeles, who often take up to 5% of an actor's revenues.
Jeff Roush, managing partner and chief operating officer of Argos Wealth Management, an RIA and family office that oversees $1.6 billion of assets from Napa, Calif agrees with Spears that SunTrust is making a sensible move in veering toward the rich sports and entertainment business — and away from mega-accounts of the ultra-affluent, because there are built in extra businesses for sports clients and a willingness to pay healthy fees for those services. The profit margins with athletes for a company like CSI can be fat because of the inherent tax prep and audit business. Because these performers do business in multiple states, they have to file returns in all those places, a service that comes with which considerable fees. "It's an unbelievable task," he says.
In line to leave
The source involved with the deal says to expect more SunTrust involvement in the new direction for GenSpring, including the replacement for one of the exiting executives to be another SunTrust senior officer, who will head multiple SunTrust divisions at the same time.
When SunTrust purchased GenSpring in 2001, more than one industry watcher speculated that it might be the beginning of the end for the wealth management firm. Banks are often the buyers in acquisitions, happy to expand into the growing RIA industry. But, many of the things that make an RIA an RIA don't mesh with a bank culture of cutting costs. See: What exactly is an RIA?.
In 2008, GenSpring purchased Phoenix-based Inlign Wealth Management, with $2 billion in assets. But, by late 2011 nearly all the Inlign directors had left.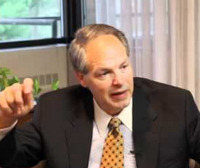 Thomas Carroll will work to make
GenSpring profitable but may bring bank
baggage, too.
When it comes to GenSpring, one of the sources knowledgeable about the recent personnel changes says it wouldn't be difficult to make the firm profitable. It will take some hard cuts — likely staffing cuts and elimination of some offices — but there's a profitable company there. And, that's something a bank has to consider.
"They're going to step in and run it; it'll be interesting to see what happens," St. Laurent says.
"It's an example of the fact that you are now owned by a public company," says Spears. "It's too trite to say banks screw up everything."
To be expected?
More broadly speaking, a number of sources say that the GenSpring regime change was perhaps the inevitable by-product of a large national bank, SunTrust, acquiring the RIA in 2001. Big banks, as with any large public company, have to answer to shareholders eager for a profit. SunTrust shares plummeted along with other banks in 2008. Though it bounced back to about $30 a share in 2009 off a low of about $10 in 2008, the bank has not advanced past that mark. Yesterday shares of SunTrust were trading in the $29 range.
It's no surprise, said a number of industry insiders knowledgeable about the changes, that SunTrust is evaluating the costs and revenue of its many divisions. While GenSpring has nearly $100 million in revenue, it simply wasn't making much money for the bank despite extensive investments SunTrust has made in the RIA. That meant the bank had to evaluate what it was paying executives like Lagomasino. And, it left Lagomasino with a choice: accept the cuts and change in direction coming down the line or not.
"When banks get into a pickle of looking for more return for less risk and their advisors wanting more support [to better serve clients], these tensions create disharmony in the group and the best people start to leave," says Roush. See: Two top Fortigent talents leave in the same week as industry-watchers ask: Was it them or was it LPL?.
Less can be more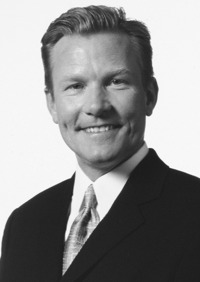 Jeff Roush: It's too trite to
say banks screw up everything.
Roush adds that individual ultra-affluent accounts that are $100 million or more can actually be a drain on profitability because of what he calls "services creep." Whereas sports management has found a way to make a profit on those concierge services, RIAs often give them away to ultra-wealthy clients for free, as it slowly takes up more time. "There's a tipping point at $100 million whereby there's no way to realize the same margins because of the fee structure and complexity and time spent with families. You have to manage the time spent with these families."
Not only has SunTrust expressed an interest in the sports management business with the purchase of CSI, but they also hinted at the time that integration with GenSpring was coming down the pike.
Spears says it's the obvious next step. "Sun Trust has already said we like this business. I would not be surprised if you don't start to see further integration."
Best wishes
SunTrust spokesperson Hugh Suhr said the company declined to comment for this article. In a press release announcing Carroll's new position, however, SunTrust Banks chairman and CEO William Rogers Jr., said, "We appreciate the contribution Mel has made to SunTrust and GenSpring over her seven years with the firm, and we wish her the best of success in the future. We remain committed to GenSpring's advice-driven approach to serving clients, and Thomas's proven leadership skills and experience as well as knowledge of the needs of ultra-high-net-worth clients make him uniquely qualified to lead this business."
---
---
Share your thoughts and opinions with the author or other readers.
Elmer Rich III said:
October 18, 2012 — 9:49 PM UTC
Too bad. Another business model failed. This is such a tough market to work in. Suppose we just need years (decades?) of trial and error.
Because banks are so heavily regulated, likely to be more so, and lending always being the core, it's very hard to respond to market changes. Banks aren't really designed to do that — nor should they be.
We applaud the effort, however. Good reporting.
---
---