News, Vision & Voice for the Advisory Community
The number of cash balance plans, a boon to high-earners, are growing 20% annually versus three percent for 401(k) plans
October 16, 2012 — 3:53 AM UTC by Lisa Shidler
Brooke's Note: The discussion about retirement plans rarely ventures beyond old-style pension plans on the one hand and 401(k) plans on the other. Cash-balance plans are a little-understood third option that have been hamstrung by IRS rules and ignorance about their often profound advantages. Now the rules are poised to shift and people are putting more energy into bringing them to a greater mainstream. Because they favor high wage earners, RIAs should not be ignorant of them as a possible arrow in the quivver.
While defined-benefit plans for large employers have been dying a slow death for some time, a type of DB plan is making a comeback for a specialized niche of affluent workers.
The little-known cash balance plans are rapidly growing and solve many of the problems associated with the typical DB plan or defined-contribution plans such as 401(k)s. These plans allow high-net-worth employees to put away significant amounts in addition to what they contribute to their 401(k)s. They also provide dramatic tax benefits for employees.
DC plans remain popular but they have limits in contributions and certainly don't offer guarantees of income — something many investors discovered the hard way in the 2008 market meltdown. DB plans became antiquated because employers felt they were poisoning their coffers because of their strict rules and steep contribution requirements.
Cash balance plans are now the fastest-growing segment of the industry, says Steve Sansone, a principal of KRAVTIZ Investment Services Inc., a third-party administrator based in Encino, Calif. The firm also provides asset management services for cash balance plans. His firm released analysis showing that new cash balance plans were up 21% (albeit it off a very small base) at the end of 2011, compared with a 1% decline in new 401(k) plans. In 2009, there were 5,840 cash balance plans and that rose to 7,064 cash balance plans in 2010. In comparison, the much-larger 401(k) plans had 505,882 active 401(k) plans in 2009 compared to 501,303 401(k) plans in 2010.
Not much interest
For its part, Boston-based Fidelity Investments says they haven't seen much interest yet in these plans. "We're not seeing a lot of demand right now among our client advisors at this point for cash balance solutions – however, we're always listening to the advisor community and will continue to explore and evaluate offerings to meet their evolving needs," says spokesman Mike Shamrell.
IRS changes
In October 2010, the Internal Revenue Service issued proposed rules for cash balance plans offering more flexible guidelines for employers who want to offer highly compensated employees another way to stockpile their retirement savings and reduce their taxable income at the same time.
As the economy has rebounded and companies are eagerly looking for a way to help their employees bolster retirement savings, these plans have come in to the spotlight. Many believe that higher interest rates are coming, which also would benefit DB plans.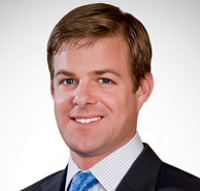 Jason Roberts: The documents need to
detail exactly what you are responsible
for and what you're not responsible
for.
"Cash balance plans are the greatest story never told to RIAs," Sansone says. "Your client is facing two big issues. They're paying too much in taxes and they've not saved enough for retirement. They need to accelerate savings and reduce tax liabilities. A cash balance plan can address both of those needs. Advisors can differentiate themselves to decision makers and consequently be in a great position to take over a 401(k) plan."
Industry leaders say these plans are attractive to RIAs for workers earnings more than $250,000 and are typically found in law firms, medical groups, other professional services groups such as architects and engineers, and even among high-earning blue-collar workers such as plumbers. Typically, an RIA would manage the cash balance plan paired with a 401(k) or a profit-sharing plan.
What is a cash balance plan?
Cash balance plans were first introduced in 1985 but didn't get much attention in the industry until the Pension Protection Act of 2006, which gave the nod to these plans and removed uncertainty about their status. They gained further momentum in 2010, thanks to the IRS, which provided greater clarity and expanded options for interest-crediting rates, making these plans more appealing to employers.
Before the IRS introduced its proposed rules in October 2010, ithe interest-crediting rate of a cash balance plan could not exceed the market rate of return. It was difficult to define the market rate of return, and there were guidelines such as using the yield of the 30-year Treasury bond, which typically ranges from 4% to 6%, industry leaders say.
What's new?
Mercer consultant Aikaz Makarovskiy says there are a number of key differences between the old IRS rules and the proposed rules.
Being tied to a Treasury yield made such plans unappealing in a low-interest-rate environment. In contrast, under the new rules the interest-crediting rate for a market rate cash balance plan is based on the return on the plan investments, he explains.
As a result, Makarovskiy says, under the new rules plan assets and liabilities are better matched in a market-based plan and the required contributions are more predictable from year to year. For example, under the current rules if the interest credit in a traditional plan is 5% but the assets earn only 3%, there would be a 2% shortfall that would have to be made up in later years' required contributions.
But under the new rules, in a market-rate cash balance plan, the interest credit and the asset return will generally be the same, and therefore, contributions will not fluctuate as much. he explains.
Boon in these plans
Because of the new flexibility in the proposed IRS rules, Makarovskiy says, he's heard of a number of professional groups such as law firms considering market rate cash balance plans.
"There are many firms interested in these plans," he says. "We don't have final regulations and sometimes that scares employers away because they want to wait until things are final. Smaller firms can move more quickly."
While Mercer doesn't typically work with smaller employers, he says there appears to be an interest among firms that have highly compensated employees who often tap out their annual contributions to their 401(k) plans.
Others predict spikes
A new white paper from Pentegra Retirement Services shows that a number of factors and economics have changed to the benefit of DB plans. For instance, historically low interest rates — which cause plan liabilities to increase as they drop — appear to have nearly hit the bottom and are poised to begin growing, which is a plus in the DB market.
"Underlying macroeconomic trends such as the 30 year bull market in bonds, the decade-long stagnation in the equity markets and the lack of viable options to extend duration for pension investment managers all exhibit signs of changing for the better," says Rich Rausser, senior vice president of client services at Pentegra,
Still uncertainty
While there's no question that the new rules provide more flexibility for cash balance plans, Sansone says the industry is still in a holding pattern. The IRS earlier this year held off on final regulations and may not introduce them until 2013 or even 2014.
Sansone says that many in the industry spent months evaluating and testing the IRS' conclusions and determined there are still some challenges to those formulas. While in many cases, these calculations are an improvement, he says the industry still felt that additional clarification from the IRS was needed.
Sansone says a few employers have adopted the proposed regulations' scenarios — but only in carefully scripted scenarios.
Cautionary tales
While there are clearly opportunities for RIAs, he points out that these investment vehicles have to be managed prudently and carefully.
"Cash balance plans don't have the luxury of riding out the market cycle like the 401(k) palns do," Sansone says. "That's what makes it very challenging for advisors to manage these assets. Advisors turn to specialist asset management firms to help them. Advisors' clients need to hear this story. It doesn't always work because of the demographics, but the advisor needs to tell the story."
ERISA attorney Jason Roberts thinks there's a great deal of opportunity in these plans, but urges RIAs to be cautious because of the complexities involved.
"This is really complex," he says. "You want to make sure your clients understand your role and the potential penalties involved. The plan needs to be managed properly. You don't want to have a business owner with their own agenda, because then the next thing you know someone is pointing the finger at you. The documents need to detail exactly what you are responsible for and what you're not responsible for."
---
Mentioned in this article:
---
---
Share your thoughts and opinions with the author or other readers.
Elmer Rich III said:
October 16, 2012 — 3:26 PM UTC
Nice reporting. As marketers we want to highly recommend this market to advisors. Generally, these plans have significant assets and you are dealing directly with HNW individuals, business owners and their families. They are not that complicated.
The biggest sales obstacle is getting the client to make the big dollar contribution, taking it away from current consumption. It is one of the last, best tax breaks left for closely held business owners.
Also, the advisor's portfolio management skills are needed – in contrast to 401k plans. Advisors can also team up with a local retirement plan TPA for the technical aspects. That can be a big win-win.
CFDD said:
October 16, 2012 — 3:44 PM UTC
Good article and a natural fit for skilled, not unskilled, RIAs. Kravitz is and has been well ahead of the Cash Balance Plan curve. Ironically, some of the insurance companies with deep retirement plan skills and natural markets have completely missed the growth in Cash Balance plans. Because they lacked investment management depth, some of those insurance companies developed robust retirement plan consulting skills decades ago. Like the rest of the financial series industry, most remain a disaster from a marketing standpoint.
---
---