Sean Hanlon: Wall Street has become the tech business whose product is money management.
Brooke's Note: We all know that technology gets more respect in the advisory industry than ever before. A big reason for that is that technology can replace people who are both expensive and scarce. But here in the Bay area, especially around Silicon Valley, we're seeing signs of another trend — that advisors not only want to buy software but perhaps the engineer who wrote it to use as a financial advisor. We were guilty of that at RIABiz when we turned our webmaster, Nevin, into a reporter for a while. Here was a clear-thinking, disciplined and trustworthy person in our midst. You can see how it happens — especially if the engineer is trying to get out in the light of day among people.
It's no secret that being a financial advisor requires a certain amount of technological know-how these days.
Increasingly, this means that advisors coming into the industry from high-powered tech and engineering backgrounds have an advantage not just because of their knowledge base, but also from their connections to potential Silicon Valley clients. With San Francisco as a hub of technology and finance, it's not surprising there's a growing amount of crossover. See: Why the San Francisco Bay area is almost certainly the capitol of the RIA business.
As RIAs fret over the talent drought and the average age of advisors creeps upward, some analysts think tech-based industries are the perfect place to find the next cache of wealth advisors.
"It's no longer rubber bands, paper, pencils and paper clips," says Sean Hanlon, chairman, owner and founder of Hanlon Financial Group. "Wall Street has become the tech business whose product is money management."
Churning out future RIAs
Hanlon knows of what he speaks. The former mechanical engineer headed to Wall Street in 1982 after deciding that corporate engineering wasn't for him. "My dad said, 'you've got a lot of friends, and eventually they'll all need a broker.' I thought, 'Dad, that's a good idea,'" says Hanlon. Many mechanical engineers turned to the financial sector around the same time as the booming business promised better returns — just look at the line-up of former engineers, rocket scientists and mathematical geniuses in the movie Margin Call. See: Wall Street thriller 'Margin Call' is a cautionary tale — even for RIAs.
But, Hanlon says, that boom isn't slowing down, it's speeding up.
Hanlon is on the board of trustees at his alma mater, Stevens Institute of Technology in Hoboken, N.J. At Stevens, he says, 75% of this May's graduating class had "engineering" in their degree title, yet almost a third went into the financial services industry.
In fact, Hanlon is so confident that many of the engineering students and computer science students coming out of colleges these days will end up in the financial industry — because it's simply such a huge industry — that he recently bestowed the Hanlon Financial Systems Lab on Stevens Tech. With an increasing emphasis on technology in the financial sector, the need for those with technological skills will increase as well, he says.
"The technology requires those with tech skills," Hanlon says. "The need for tech capabilities; it's just really, really important."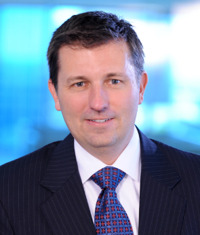 Keith McKenzie: Today's RIAs are very
different than 10 years ago.
"Today's RIAs are very different than 10 years ago," says Keith McKenzie, who started as a corporate engineer in big Fortune 500 companies before joining New York-based AllianceBernstein LP. McKenzie and his friends — a Columbia MBA and a Harvard lawyer — started their own firm, Delphi Private Advisors LLC, in 2010. See: A Harvard lawyer, a Columbia MBA and an engineer break away from AllianceBernstein private client unit to form an RIA. "Maybe engineers might be more comfortable and embrace a tech solution more readily."
An app for the human touch
Hanlon's not the only one betting on the rush of technology veterans into the RIA business. Chandra Tekwani, a former vice president at Juniper Networks, launched Coremobile Networks specifically to serve numbers people going into the advisory business.
Coremobile's primary product is an app called Corey, with the most popular version being Corey for Finance. Corey syncs an advisor's calendar with information about whom the meeting is with, pulling articles on the person or topic, reminding the advisor what the client's kids' names are and what they talked about last time, and pulling up the client's earnings report. While anyone can use the app, it's been particularly successful at helping financial advisors keep all their clients and meetings straight.
It's a tech solution for those who may be too focused on technology and may not have the people skills.
"I realized there are a bunch of engineers leaving their day jobs and becoming investment engineers," says Tekwani. But, he noticed "there was a gap" between the human touch needed to talk to people and make sales and remember all the important details of a clients' life and the mathematical skills that many of the engineers and tech people possess. Corey, he says, is an app that "gives them those soft skills."
A people business?
Advisors will be the first to tell you that being a financial advisor is not just about getting the money management right. It's also about understanding people and connecting with clients (and — to be successful — making sales).
"It's a people business," says Pam Flournoy, who worked in marketing at National Semiconductor Corp. in the 1980s, then at a start-up software company, then as a stay-at-home mom before eventually deciding to become a financial planner. Those financial planning classes she took early in the last decade? Filled with guys from high-tech, she says.
Flournoy went on to found Flournoy Wealth Management, in San Jose, Calif., as an LPL rep. But, she says, she wouldn't have been able to do it if she hadn't already been a planner and a people person and reached out to her friends as her first clients. "People already comfortable with technology have an advantage," but other advisors can just hire out their tech needs. You can't hire out the need to know about people and clients, she says.
"We tend to like to solve problems," McKenzie says of engineers. That focus on numbers can be "at the detriment of being empathetic or intuitive with the emotional needs," he says.
It's a concern often repeated about too much focus on technology and numbers — and a reason why ex-computer programmers, who aren't known for their people skills, may not be the answer for the RIA talent shortage.
"You don't become a good advisor by just doing the numbers side," says McKenzie.
An engineer's advisor
Of course, there is one segment of potential clients who may appreciate an advisor who doesn't offer a lot of hand-holding: high- tech people, computer programmers and engineers.
"People's clients tend to look like themselves," says McKenzie.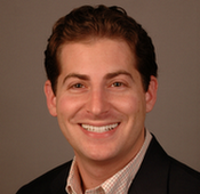 Adam Birenbaum's Buckingham merged with Founders
in part to access the talent
there, which had ties to Silicon
Valley.
It's an idea that's working for Buckingham Asset Management LLC , a $17 billion St. Louis-based RIA with 40 Facebook clients. That new focus on attracting technology clients helped drive a merger with Cupertino, Calif.-based Founders Financial Network LLC, which has $600 million of assets under management. The acquisition will provide Buckingham with five Silicon Valley-based advisors who have expertise and experience in the high-tech world. See: Why sudden wealth at Facebook is gushing into a $17-billion RIA and triggered a merger of two DFA giants.
The addition of these "great advisors, who have a background in the same areas we are targeting potential clients in" was a particular draw, says Adam Birenbaum, CEO of Buckingham. The five advisors came to Founders after serving as chief financial officers or in other positions at high-tech companies.
Birenbaum thinks it'll be nothing but a benefit to have "on your team advisors who have walked in your clients' shoes," he says.
Another element that has drawn Facebook Inc. millionaires to Buckingham is its passive business model. A lot of high-tech clients who have recently come into money know they could manage the money themselves and understand the numbers. They're not going to be wowed by big presentations, but would prefer a simple, straightforward management tool, opting not even to speak to an advisor on some occasions.
An app for that
It's an "is there an app for that?" mentality common in Silicon Valley and among young tech entrepreneurs, says Rahul Shah, founder of Peninsula Wealth LLC, a San Francisco based firm that serves a lot of tech clients. Shah's wife, Tejal, was a mechanical engineer before starting at Merrill Lynch in 2006 and then co-founding Peninsula Wealth.
"She definitely comes and she can help and she can say she was an engineer," Shah jokes about Tejal attracting engineering and tech clients. But, he emphasizes, clients — particularly smart clients, who know they could manage the money themselves — want to see a clear benefit that they're getting from their advisor. While lots of programmers and up-and-coming engineers might opt to manage the money themselves or use familiar online tools, it's often the executives at tech and engineering companies who want an advisor, so they simply don't have to deal with it.
"I don't think what we're doing is astrophysics, but we can save people from themselves," says Shah.

Rahul Shah: I don't think what
we're doing is astrophysics, but we
can save people from themselves.
But, Shah is not convinced that engineering and tech is where RIAs are going to find the next talent pool. There are not even enough engineers and computer programmers to fill all the engineering and computer programming jobs, much less the financial advisor jobs, he says.
"There's a shortage of software engineers out there," says Shah.
Second careers
There may be a shortage of software engineers, but there's no shortage of people looking for second or alternative careers. "The barriers to entry are low" for people becoming advisors, says Birenbaum, and often after people start trying to manage their own money, they begin offering advice to friends. That advice can be more palatable because it comes from someone with real life experience who walked in their shoes. Birenbaum even knows of physicians who were looking to invest their own money after retirement and ended up becoming financial advisors.
Flournoy agrees that rather than tons of engineers becoming RIAs, she sees a lot of people becoming RIAs as their second career or after retirement. "They're older, wiser," she says.
Finding new talent is a "gigantic challenge," Birenbaum acknowledges, and looking outside the industry is not a new idea. McKenzie says the reason he and his Delphi co-founders — all from very different backgrounds — ended up in the financial world is exactly because AllianceBernstein made it a point to look for new talent outside traditional outlets. "Credit them with recognizing [that] people who come from outside the brokerage community tend to be better at advisory work," says McKenzie.
Engineers, techology entrepreneurs and computer programmers simply seem like a logical outside place to look, because they come with many of the necessary skills built in.
"At the end of the day, let's face it, investing's about numbers," says Hanlon.
---
---
---
Brooke Southall
October 15, 2012 — 9:09 PM
Jamie,
Good, well-expressed thoughts, thank you. When I read Kelly's article, I wondered if there was another explanation for why engineers might be a sleeper body of professionals for financial advice. In my previous career as a business broker, a disproportionate number of the buyers were engineers. I'd ask them why they wanted to buy a restaurant or dry cleaner considering their vast knowledge as engineers. They'd say that in their family becoming an engineer happened as if by default and that they were figuring out who they were as they became economically independent. So I wonder if there aren't engineers who are people people foremost who are becoming financial advisors under a similar scenario?
Brooke
Jamie McLaughlin
October 15, 2012 — 9:19 PM
There are many engineers who possess the "right stuff" (no pun intended), I'm sure. There's a rich body of work that's been done on this topic; broadly, industrial psychology. An important contribution, specifically related to financial advisors, has been made by my friend, James Grubman, Ph.D., at Family Wealth Consulting www.jamesgrubman.com.
Jamie McLaughlin
October 15, 2012 — 7:12 PM
Every firm has the same so-called "talent" issues; they don't have enough skilled senior client-facing talent, arguably the principal determinant of the client experience and the underlying driver of a firm's enterprise value. I'm convinced the only way they can find these elusive people is to breed or grow them but I'm not persuaded engineers, as a class, are the prescription.
Too often, firms react to whatever the market presents to them; they cannibalize their neighbor's talent or have a passive response to whatever the market bubbles up, largely products of a higher education system focused on the theoretical. That is, individuals largely focused on degrees or vocational paths heavily tilted to finance and the capital markets where mathematics, analysis, and empiricism is predominant; not the study of the human dimension. Engineering, as a field of study, would be more of the same.
Without oversimplifying the challenge, most financial firms are populated by "left-brained" rational, logical, analytical types and, rarely, by "right-brained" "feelers" or intuitive types who possess empathy and to whom others are comfortable revealing themselves.
Ultimately, there is no substitute for applied training where the advisor learns to recognize complexity, can identify and unfurl issues that are often unstated, and can facilitate an integrated dialogue across various needs and solutions; no small task.