News, Vision & Voice for the Advisory Community
Vestor Capital was born in the 1980s as an accounting firm with a dream, and now Brian Baker wants more
October 12, 2012 — 3:10 AM UTC by Lisa Shidler
Brooke's Note: Have you ever tried major surgery on your bicycle when, uh-oh, it's just not happening? You grovel in front of the repair shop staff when you bring in the greasy pieces, and you're lucky if they just laugh at you but don't throw you out for trying to cut them out of the deal. Well, what if you try a merger or acquisition and the same thing happens? Whom do you come crying to: Carl Icahn? I'm getting the sense that Focus Financial is beginning to do very well as that catch-you-if-you-fall place for RIAs that want to take on the high-wire act of M&A — with a net. I'm not sure if it was a feature of the business plan but it seems to keep coming up when we talk to advisors.
Vestor Capital Partners LLC, a $500 million Chicago-based RIA which has mostly grown organically since 1984, has dramatically changed course and has its sights set on growing inorganically.
But to accomplish that mission the RIA realized it couldn't provide incentive offers attractive enough to woo advisors and went searching for a financial partner that would give it access to the capital it needed to attract them.
As of Oct. 1, Vestor became the first Chicago-based firm to join Focus Financial Partners LLC. This is Focus' 24th partner firm to date and it's fifth transaction so far this year. To date, HighTower Advisors had a virtual lock on presence in the city among the aggregators. See: What happened when HighTower assembled its RIAs at Trump Tower.
"We've got an attractive suite of services and I thought we'd be able to recruit like-minded advisors," says founder Brian C. Baker, 58, a licensed attorney and CPA. "But in every instance, once you get past the important issues like values and being focused on clients, in the end it was always about recruiting incentives, which we never offered. I kept being made aware that we were missing that piece. It's still an important piece, and that's when I realized we needed to seek out the right partner."
Baker started the firm from scratch shortly after he left his accounting job at Arthur Andersen LLP in the early 1980s. The RIA provides a range of investment management, financial planning, retirement and estate planning services for about 400 high-net- worth clients in nearly 30 states. The firm has 20 employees, including seven advisors.
Luring RIAs
Focus chief Rudy Adolf says Vestor is an attractive RIA for his firm and will be a perfect landing spot for other advisors.
"Chicago was a market we've been interested in for a while," Adolf says "This is going to be a platform for smaller RIAs to join and also for brokers in the Chicago market."
Focus helps its firms
In fact, one of the aspects of Focus that is attractive to advisors is it helps its own firms recruit other advisors. In some cases, Focus provides the capital for its member firms to acquire other RIAs, says David DeVoe, principal of DeVoe & Co. Inc., a mergers-and- acquisitions firm in San Francisco.
"Focus has developed its core competency to help firms that they have acquired to make acquisitions themselves," he says. See: Focus Financial looks more like a consolidator-of-consolidators as its partner firms go on buying sprees.
Most recently, Focus' largest partner firm, Buckingham Asset Management Inc., bought another Focus firm in Silicon Valley. See: Why sudden wealth at Facebook is gushing into a $17-billion RIA and triggered a merger of two DFA giants.
Focus dominates
DeVoe says this deal is another example of Focus' success in the industry in a short period of time.
"Focus continues to demonstrate that their model is resonating with advisors and this is another example of that," he says. "I think Focus has earned themselves the dominant position as the consolidator that has had the highest level of success."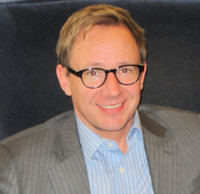 David DeVoe: I think Focus has
earned themselves the dominant position as
the consolidator that has had the
highest level of success.
Attracting advisors
Baker says he's open to bringing on breakaway advisors and independent-broker-dealer reps, and he's even open to bringing on smaller advisors from RIAs or even acquiring smaller RIAs.
One of the aspects about the RIA that Baker feels will attract advisors from wirehouses and IBDs is that his firm has its own broker-dealer. When Baker first started Vestor, he started a broker-dealer, since there wasn't the array of custodian options that exist today.
Right now, about 90% of the business is in fees and 10% in commissions.
"Most of our new assets we place with a custodian," he says. "But we're dually registered because we think it's an advantage to brokers. The takeaway is we don't care about commissions but we care about having a vehicle that can be attractive to advisors who want to join us and be able to make a transition and that's why we keep the broker-dealer."
The RIA parks assets with Schwab Advisor Services, TD Ameritrade Institutional and Pershing Advisor Solutions LLC, and doesn't intend to make any custodial changes.
Jay Cutler approach
In the last few years, Baker says his firm began to offer more holistic services and bolstered its offerings to clients so that the RIA is now helping clients with all aspects of their financial life. The firm works closely with clients' accountants as well as estate attorneys. See: Why Deloite Touche talent is such a coveted building block at some esteemed RIAs.
"A lot of our clients have their own businesses and they're busy and they need an advisor who understands what it's like to run a business. They look to us to quarterback all of their financial needs," Baker says.
He felt that once his firm bolstered its offerings and also established more clear procedures and processes that it would become attractive to advisors, but realized the linchpin was being able to give out more incentives.
"It became apparent that this was an obstacle for us with recruitment," he says. "We had built out and institutionalized our firm with holistic offerings. We felt we had a very attractive offer for advisors, but we couldn't pay economic incentives."
Undaunted by (ahem!) press reports
Baker says that he searched the financial landscape trying to find the right firm. He declined to state which firms he met with, citing confidentially agreements, but says that Focus was the only firm to allow his company to operate independently. He started talking to officials there in January.
Baker was aware of the buzz from this summer when Focus' private-equity owners were shopping around to find new investors. See: Focus Financial VC backer says IPO still on the table after private auction yields no sale. Focus told RIABiz recently that the auction held by The Goldman Sachs Group Inc. wasn't successful, and the private-equity firms decided not to pursue any additional sales at this time.
"I was aware of some of what was in the press," Baker says. "We were satisfied doing our due diligence. We were very happy with what the partner firms told us and paid more attention to that then what was in then press. From the start to the finish, there were no unpleasant surprises as a result of our due diligence. They were very upfront and answered all of our questions."
Running business
Baker says he likes Focus' hands-off approach which lets him run his business the way he wants to, but he also likes having resources available to help bolster his business if he chooses to use them.
For instance, he says, his firm uses Advent Software Inc. or portfolio accounting software and is very happy with that firm's products, but is still eager to have Focus leaders come into his office to share some suggestions on ways to improve his efficiency. See: Advent Software is moving ahead in the RIA tech market— even if most Axys users refuse to budge.
"I will invite them to come in because they've got a deep bench and they've got other partner firms," Baker says. "I'd be crazy not to take advantage of that. It's a huge part of the reason we selected Focus. It's not just about capital. It's also about the support.
He says he doesn't have a specific time frame to try to acquire new advisors or even smaller firms. "If there's interest and serious discussions. we'll deal with figuring out if we're aligned, and the last step will be the economics and capital needs. Capital is last, but it is important."
Accelerating
Baker's not the only one eyeing other opportunities. In fact, DeVoe points out that merger-and-acquisition activity is certainly up right now.
For instance, $2 billion Kanaly Trust Co. announced this week that it was selling majority interest to private-equity firm Lovell Minnick Partners LLC. See: Lovell Minnick jumps into the roll-up game with the purchase of $2-billion wealth manager — and a plan.
DeVoe says he expects more mergers before the close of the year, and typically the end of the year spikes with more deals.
"For the first six months of the year, there was a slowdown of acquisitions, but the third and fourth quarters are showing an uptick," he says.
---
Mentioned in this article:
SS&C Advent
Portfolio Management System
Top Executive: Pete Hess
---
---
Share your thoughts and opinions with the author or other readers.
---