News, Vision & Voice for the Advisory Community
Views on these black boxes for big chunks of cash are hardly unanimous
October 11, 2012 — 2:34 AM UTC by Lisa Shidler
When assets are put into trust, they go into the financial equivalent of a windowless bomb shelter. A blind trust is that same structure buried deep in the Earth with its owner having only the sketchiest idea of its contents.
Is this a good thing?
In the midst of the political fray this year, the blind trust has fallen under attack by some who argue that it's the oldest trick in the book to disguise assets.
Many RIAs and attorneys are torn on whether such trusts are a great way for politicians and policymakers to avoid conflicts of interest or if they're simply a well-crafted and complicated scam.
Even Republican presidential candidate Mitt Romney has changed his tune on blind trusts over the years. He was quoted in his 1994 U.S. Senate campaign against Ted Kennedy as saying, "The blind trust is an age-old ruse, if you will," Romney said. "Which is to say, you can always tell a blind trust what it can and cannot do."
However, since that time, Romney has actively used a blind trust, leading many to question if he was right in the first place when he said it was a ruse. According to numerous published reports, Romney's put his $250 million trust in the hands of his longtime attorney, Bradford Malt. Some wonder how it is that the trust's contents would perhaps arise in conversations protected by attorney-client privilege.
Estate attorneys and RIAs say that while it's true someone could skirt the rules of a blind trust, in general it is meant to be an air-tight trust document, typically used for politicians and policy leaders who want to be objective in their decision-making.
What exactly is a blind trust?
A blind trust is one in which the trustee has been given full discretion over the assets and the beneficiaries or owners of the trust have no knowledge of the holdings of the trust. As the trust is being set up, the owner can designate perameters for the trust. For instance, Owners could say make it an income-producing trust or an asset preservation trust or a trust focused on growth. The owner could also say that he or she wants a trust that is 60% invested in stocks and 40% in bonds, but the owner has no control over which funds are chosen.
The fact that the owner has no knowledge of how the trust is invested, attorneys say, makes it ideal for politicians and policymakers who want to avoid a conflict of interest involving their public decisions and their personal investing.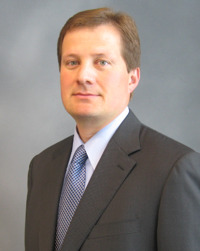 Ed Drake: There's the potential that
you'd have ongoing conversations with the
trustee where you could influence future
decisions without demanding they make those
decisions.
Is it really blind?
While these documents are set up to be blind to the trust owner, attorneys and RIAs say it's possible that if a client knows the trustee quite well, he could drop hints about certain investments that could be viewed as directing the trust and would in fact be improper. In this year's political battle, some are questioning whether Romney should have chosen his own lawyer whom he deals with frequently.
In fact, Ed Drake, principal and regional director for Hewins Financial Advisors LLC, a $2.5 billion RIA, says if a trust owner chooses someone they know well, it could become improper. See: Two accounting firms abandon merger talks, leaving giant Schwab RIA surprised and crestfallen.
"There's the potential that you'd have ongoing conversations with the trustee where you could influence future decisions without demanding they make those decisions," Drake says.
Dean Stange, an attorney and consultant with Hewins, says he's never written a blind trust. "I think if anyone came to us having been pitched a blind trust, we'd talk them out of it."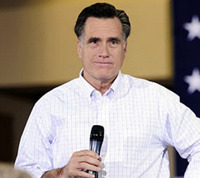 Mitt Romney has brought blind trusts
into the spotlight.
Stay separate from trustee
John Schuman, an attorney and chief planning officer for $1.7 billion Columbus, Ohio-based RIA Budros Ruhlin and Roe, says he feels that politicians must keep a distance from the trustees, otherwise it could appear that the owner of the trust is aware of the trust's holdings.
"The question is what's the friendliness and communication between the politician and the investment advisor," Schuman says. "The more independence between the two, the better."
He has had one political client who did have a blind trust and says that if he had any more political clients, he'd encourage it.
"Politicians are under a microscope in today's age, and I don't think it hurts you to take as many precautionary measures as possible," Schuman says. "If you are a politician, you want to be able to say, "I have a blind trust and I know the general allocation but I don't know the advisor."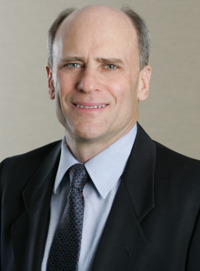 Larry Swedroe: Anyone who is in
public policy should be required to
have them.
All politicians should have a blind trust
Larry Swedroe, principal of Buckingham Asset Management, feels that all public-policy leaders, regulators and politicians should be required to have a blind trust. He feels it's a clear conflict of interest for someone on the Federal Reserve Board to own stocks outside such a trust when his or her actions could greatly affect personal portfolios. He says that anyone who is directing public policy would have inside information and it would appear shady if they made a decision positively affecting certain industries and they held a large chunk of assets in that industry. See: Buckingham expedites turnkey 401(k) strategy by buying a fellow DFA TAMP.
"There's a proper role for [blind trusts] and anyone who is in public policy should be required to have them," Swedroe says.
He points out that as with any investment vehicle, there are certainly people who will try to con the system, but he feels that if used properly such trusts avoid conflicts of interest.
"If you are a politician, why would you leave yourself susceptible to questioning when there's no reason for it?" Swedroe says. "A blind trust protects someone, and they can't be accused of voting a certain way. It's fairly simple. If you want to be a politician, then you give up some flexibility."
No one wants to give up control
Industry leaders say that most affluent residents want nothing to do with a blind trust because it means they can't control their assets.
"Remember that 99.9% of people want control," says Josh Rubenstein, a New York-based attorney with the Chicago law firm Katten Muchin Rosenman LLP. "Who on earth wants to give up control? Blind trusts are a very hard sell. But it's really important for people in public trust positions who have to be objective about things."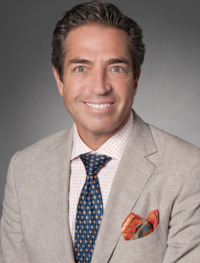 Josh Rubenstein: Blind trusts are a
very hard sell.
Control freaks
In fact, Drake says that he has proposed one blind trust in the past 20 years but the person didn't want to give up control. He suggested that a senior executive at a bank who had about $8 million tied to his company stock should set up a blind trust. Because of his position he had a black-out period when he couldn't buy or sell stocks and Drake was worried about him having so much of his retirement in one company. But the executive just didn't want to give up control.
"The reason he didn't do it is because he didn't want to give up absolute control and not even know what's in the account," Drake says. "It's really nerve-wracking. There's no accountability to you."
Conflicts of interest
In addition to politicians, another group for whom the use of blind trusts is common are national news anchors because it allows them to invest in specific stocks without their own knowledge and they can still be unbiased when reporting on companies, Rubenstein says.
"There's no point in doing it unless you've invested in a lot of assets, Rubenstein says. "If you're invested in money market funds there's no reason to do it. No one's peddling influence on money market funds."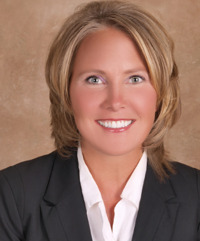 Diane Park: I'd rather try to
educate the relatives that wealth is
a blessing but it can also
be a burden.
RIAs need to stay abreast
Still, even though blind trusts are typically used by people who are in public positions, Janet Bandera, senior vice president of National Advisors Trust Co., says that RIAs should be aware of these types of trusts particularly if they have clients who are involved with local or regional public policy. See: By hiring a Fidelity sales veteran, National Advisors Trust goes after the $1 million to $10 million client who use $500 million RIAs.
"RIAs need to know how to get a blind trust and how to set them up," she says. The RIA can manage the trust and always work with a firm like us to partner with."
Most high-net-worth clients who aren't in the public spot light have no interest in these trusts, Bandera says. "It's not that common with high-net-worth clients," she says. "They've earned their money and they want to keep control."
Don't use it for families
Drake also says he's heard of affluent clients who want a blind trust to try to prevent children from getting the details on a family trust.
"While it may sound in theory, on a practical issue, it just won't make much sense," Drake says.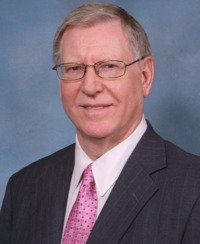 Richard Duke says that blind trusts
can be effective to sort out
bickering over control.
Diane Park, manager of tax planning services at Wade Financial Group Inc. in Minneapolis, says that a few affluent clients mention a blind trust as a way to disguise assets and investments to family members such as their children. But she discourages a blind trust for that reason alone. "I'd rather try to educate the relatives that wealth is a blessing but it can also be a burden," she says. See: A refresher on how an advisor should approach the needs of clients as they near retirement.
Divided boards
Richard Duke, partner of of Duke Law Firm in Birmingham, Ala., says he has seen a few situations where a local board of directors can't agree on how to invest funds and ultimately decide to set up a blind trust to end their bickering.
"They could choose a trust company or an RIA and then everyone's happy because no one lost control and no one gained control," Duke says.
---
---
Share your thoughts and opinions with the author or other readers.
Brandt Hardin said:
October 11, 2012 — 11:34 PM UTC
Is there any doubt a Romney administration would favor the rich and increase the income gap in our country? Mitt is a pariah in Mormon Clothing and will stop at nothing to expand an empire of greed for the rich in this country by expanding tax cuts for the 1% of the wealthiest Americans. He's out to gut the Middle Class for every red cent he can get. Will his sacred Mormon underwear grant him the protection and money to buy this election? See for yourself as Mitt dons his tighty-whities sent down from the Good Lord Himself at http://dregstudiosart.blogspot.com/2012/05/mitt-romneys-magic-mormon-underwear.html
---
---