News, Vision & Voice for the Advisory Community
Starting with Kanaly Trust, the Philly area private-equity firm plans to pick off sleepy, undersized trust companies and unleash their potential
October 10, 2012 — 3:39 AM UTC by Lisa Shidler
Lovell Minnick Partners LLC is buying a $2-billion wealth manager to kick off a roll-up of trust companies that it can peel away from banks. A roll-up is a company that builds critical mass and a broader geographical footprint by making a series of purchases of smaller companies as part of its business plan.
The Radnor, Pa.-based private equity firm is making its initial play by purchasing Kanaly Trust Co., which will be the brand and nerve center of the venture.
The deal will help the Kanaly family expand in a way that wasn't possible for the family-run business, says Janet Bandera, senior vice president of National Advisors Trust Co.
Good targets
"You find that these smaller companies are good targets for these private-equity firms," she says."These firms are a decent size but they haven't quite gotten to the economies of scale. Suddenly, if they buy a few more firms, they could be a powerhouse."
James Minnick, chief executive of Lovell Minnick, which also has an office in Los Angeles, says this family business fits perfectly into his private-equity firm's niche of financial services firms. See: AMG makes a dramatic entry into wealth management arena, buying majority stake in $10B Veritable.
"We like the tradition of the business," Minnick says. "We think they have a strong history of taking good care of clients and we think they've built a strong team of people. We think there is a growing need for the services they provide. We like the fact that they're an independent business and we like their history of planning and the fact that they take an open-architecture approach and select the best investment managers and products."
This is Lovell Minnick's first trust company deal though it recently made waves in the advisor business with its purchase of San Diego-based independent broker-dealer,First Allied Securities Inc. See: Private equity firm acquires First Allied. It also counts companies like Stein Roe Investment Counsel and AssetMark among its successful past investments. Lovell Minnick Partners is the successor to, and continuation of, the private equity affiliate of Putnam Lovell Securities which was established in 1999 by Jeffrey D. Lovell and James E. Minnick. See: Jefferies & Co. deletes the Putnam Lovell brand but three former bankers are betting on an M&A resurgence in wealth management.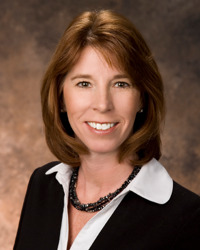 Janet Bandera: Suddenly, if they buy
a few more firms they could
be a powerhouse.
Bank-owned trust companies are still traditionally inclined to use proprietary asset management.
Playing with the big guys
Industry leaders say they respect the Kanaly family and the business it has built, but add that it will certainly have to work hard to compete against national brands such as U.S. Trust and Northern Trust that have built long-standing national reputations and have also been busy executing national growth initiatives. See: U.S. Trust seeks to add hundreds of wealth managers with West Coast-facing poaching campaign.
"I think the Kanaly family would have a decent shot at building a national brand," says Ron Ferguson, who was most recently CEO of National Advisors Trust. He is now independent. See: Ron Ferguson steps down as CEO of National Advisors Trust after 4-1/2 years.
"Clearly, Kanaly has a very good reputation," he says. "I think there's plenty of room for independent trust companies not associated with a commercial bank." Ferguson believes independent companies, such as Kanaly Trust, that focus on helping clients build wealth will do far better than trust companies tied to banks.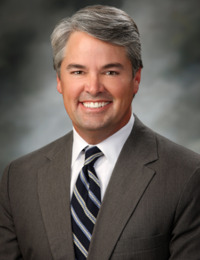 Drew Kanaly: We want to translate
that brand to the firms that
we'll acquire and roll under the
Kanaly brand.
Replicating Kanaly
Drew Kanaly says he wants to grow but also to be certain to replicate his company's culture at the firms it acquires. "We don't want to disturb the Kanaly brand. We want to translate that brand to the firms that we'll acquire and roll under the Kanaly brand. The Kanaly in Houston won't change one bit."
Founded in 1975 by Deane Kanaly, who died in 2006, Kanaly Trust has nearly $2 billion in assets, and the Houston-based company also serves as trustee for estates totaling more than $2.5 billion. The firm has 45 employees and offers independent wealth management advice to high-net-worth clients.
Drew Kanaly will remain in his role as chairman of Kanaly Trust and his brother Jeff will serve as vice chairman. Bill Rankin will join Kanaly Trust as CEO at the close of the deal. Rankin has extensive experience in the wealth management industry and was most recently president and CEO of Shelterwood Financial Services LLC.
The Kanaly family decided to bring in a private-equity firm to infuse capital to help the company establish a national footprint. The firm's brand name will be kept, and company leaders hope to buy five to 10 other trust companies in the next few years — essentially rolling up ones that have been affiliated with banks.
"We always wanted to take Kanaly on a more broad scope and national perspective," says Drew Kanaly. "We felt that this is the perfect platform to service people in the high-net-worth space. It takes quite a bit of capital and resources to do that. We've been very successful here, but it's been limited to take it nationally."
National potential
Drew Kanaly thinks that the capital equity muscle can allow his company to compete head-to-head with national trust companies because it has remained independent and doesn't sell products such as insurance or offer loans, as some of the bank-owned trust companies do.
"We offer purely objective wealth management advice for the high-net-worth clients," Drew Kanaly says. "We don't sell loans. It's purely objective wealth management advice. That's what we're going to do and that's what some of the competitors of ours can't do."
Minnick says that Kanaly Trust is also well placed geographically. "We think Texas is a wonderful market and it's attractive," he says. "We couldn't think of a better market to enter. We think the business does have national potential."
Other firms have been eyeing Texas as rising oil prices reignite that industry. See: Merrill Lynch PBIG team breaks away in tumbleweed country to better pursue next-gen oil fortunes.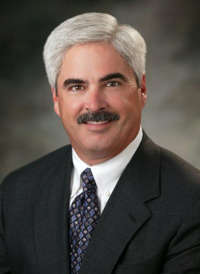 Jeff Kanaly is vice chairman of
the new venture.
Making changes
Kanaly Trust is looking to make investment changes and is hoping to leverage its technology so that the client experience will be very similar to what trust clients receive from the giant national trust companies, Drew Kanaly says.
"We now have the capability to compete with these national trust firms with our technology," he says. "We want to make changes so that there's better stuff for client access and client experience. It'll be far more robust from anything we have now."
He says his company is still looking at its options but has determined that SEI Investments Co. will be a key vendor.
Strong tradition
Ferguson adds that Kanaly Trust may need to add a national charter or situs advantage charter like Delaware if it intends to expand nationally. Right now, Kanaly has a Texas charter.
The firm could also purchase another firm with a national charter, Bandera says.
Minnick says that the company hopes to build a national brand and will address any regulatory issues as they arise.
---
---
Share your thoughts and opinions with the author or other readers.
Stephen Winks said:
October 10, 2012 — 8:45 PM UTC
Is Kanaly Trust now the RIA solution every broker with significant assets looks to for industry leadership in advisory services?
The Kanaly's take fiduciary standing seriously and view their responsibility for a client relationship as lasting forever, beyond a client's life. That is the ultimate in accountabilty and responsibility that no brokerage firm will acknowledge which is the essence of fiduciary standing that earns the trust and confidence of the investing public. That is why they call it the Trust business. There is never ending accountability and responsibility for recommendations—something the brokerage business is ill prepaired to support, but essential for client trust. Steve Kanaly has been an important figure in the emergence and development of NAPFA has long thought that Kanaly Trust had a bigger role to play in the larger financial services industry. Now Kanaly Trust may be that large and credible (highest rating that the OCC gives) player who will create large scale institutionalized support for fiduciary standing and advance (a)authenticated prudent investment process which makes advice safe to acknowledge, (b) advanced technology in support of transparency, a more sophisticated approach to portfolio construction, and continuous comprehensive counse all required for fiduciary standing, (c) work flow management and proper resourcing of the advisor, CAO and CIO functions so advice is scalable easy to execute and manage as a high margin business at the advisor level, and (d) expert advisory services support for each of the ten major market segments advisors serve, not presently possible in a brokerage format.
This at last will make personalized expert advice safe, scalable, easy to execute and manage as a high margin business at the advisor level. By embracing modernity, Kanaly can show the brokerage industry how to streamline cost, expand its earnings multiple by a factor of three, provide and unprecedented level of investment and administrative counsel, exponentially increase advisor productivity, all while remaining a good stewart of client assets at a lower cost than expensive retail packaged products. The key is an expert authenticated prudent investment process in support of fiduciary standing based on objective, non-negotiable fiduciary criteria of statute, case law, regulatory opinion letters and 800 years of common law.
If Kanaly can resolve the scale challenge with out denigrating the fiduciary standard of care, which is achievable without cultural impediments, Lovell Minnick has knocked one out of the park and introduced a level of modernity not presently possible in a brokerage or RIA rollup format. Substance finally triumphs over hyperbole.
SCW
STephen Winks said:
October 10, 2012 — 8:59 PM UTC
There are hundreds of $100 million (the average wirehouse broker) brokers out there that would kill to have access to large scale institutionalized supportfor fiduciary standing which is presently beyond their reach. In fact there are multi-billion brokers bigger than Kanaly who covet the Kanaly intellectual capital. Kanaly's challenge is who do they envision as their target market from which it will exponentially grow its business.
---
---