News, Vision & Voice for the Advisory Community
Low-profile Advisory Research Inc., sold for more than $200 million, has long served high-net-worth clients but it's asset management business is also strong
October 10, 2012 — 3:38 AM UTC by Lisa Shidler
Brooke's Note: When we heard that there was a $9-billion RIA looking to open an office in Japan, we were interested. As part of our due diligence, we contacted various other big RIAs in Chicago. Nobody had heard of Advisory Research Inc. Really. We Googled the firm. There is virtually nothing written about it. Its own website provides scant information, and the LinkedIn profiles of the executives were bare bones. But here Advisory Research is, growing apace and doing interesting things, bobbing and weaving among custodians and seemingly establishing a bright future. We pieced together what we could from an interview or two and we hope to report more as time goes along.
Two years after being acquired by Piper Jaffray Cos., Advisory Research Inc. has stepped up its growth and mostly recently opened an office in Japan — at a time when other large firms have been bailing on that nation.
Japanese officials appear to be rolling out the welcome mat for the $9 billion Chicago RIA,, which has opened a client liaison office In Tokyo that is staffed by Fumie Kikuchi, a Japanese national who worked at Advisory Research's Chicago headquarters for the past year. Before joining Advisory Research, Kikuchi had worked at J.P. Morgan Asset Management for five years. Three of Advisory Research's analysts speak Japanese and have been traveling to the country multiple times a year for several years.
"We've been going over there for research and we thought we should start looking at the institutional market for opportunities," says AR president Chris Crawshaw. "We ended up getting quite a bit of interest from institutions to invest with us. This is a great opportunity for us to show the commitment to Japan, which is extremely important to Japanese residents."
Under the radar
This firm flies under the radar of many RIAs and isn't even known by many of the large RIAs in the Windy City, in part because it has a very different business model. About 60% of the firm's business is from institutional clients and 40% comes from affluent individual clients. The firm also manages mutual funds and specializes in limited partnerships, mutual funds and separate accounts for its clients. One of its main asset bases is long-only equities.
The growth by many means has put it in an advantageous position for bringing aboard talented people.
"This is an outstanding firm that has grown substantially but is not generally well known in the industry," says Mark Tibergien, chief executive of Pershing Advisor Solutions LLC. "Now that they are making their moves, they are also becoming a compelling employer of choice for talented individuals who want to be part of a growth story within an investment management environment."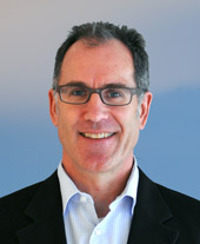 Dan Inveen: The Japanese investment management
market is dominated by institutions with
an underdeveloped retail advice market relative
to what we know here in
the states.
Strong combination
Since coming under Piper Jaffray's control in 2010, the RIA has bolstered its growth and launched six mutual funds that make up about $320 million of the firm's $9 billion in assets. The RIA aims to continue to build its mutual fund business by marketing to RIAs and wirehouses and their clients. Piper Jaffray was founded in 1895, has net revenue of $458.1 million and 1,011 employees.
Minneapolis-based Piper Jaffray purchased Advisory Research in order to bolster the investment bank's asset management business. Piper Jaffray paid $180.1 million in cash and $39.7 million, or 893,105 shares of restricted stock. Employee owners received about 40% other consideration in restricted stock. A spokesperson from Piper Jaffray declined to comment for this story, instead referring questions to Advisory Research.
Advisory Research, founded in 1974, has seen its assets steadily grow over the years, but growth has exploded in the past 10 years. Assets under management stood at $500 million in assets in 2000 and grew to about $6 billion in 2007. It has added another $3 billion since then with help from its alliance with FAMCO MLP, a subsidiary based in St. Louis.
This merger has been complementary for both firms, says Dan Inveen, a principal and director of research at FA Insight, an industry consulting firm.
"Given the difficulties for smaller investment managers to stand out in a crowded marketplace, a merger into a bigger and more institutionally oriented player can be an effective way to get more traction," he says. "The Japanese investment management market is dominated by institutions with an underdeveloped retail advice market relative to what we know here in the states."
Most of its high-net-worth clients have $1 million to $5 million in assets with the RIA, and institutional-client relationships are often larger than $25 million in investible assets. Advisory Research has 63 employees and also has a location in St. Louis.
Going global
Tibergien says he's seeing more RIAs who are looking to expand outside of the U.S. or who see growth opportunities abroad.
"Many firms are opening multiple locations, but this expansion with a physical office is different. The compelling logic is that Advisory Research already has clients in Japan and a strong interest to invest in Asia," Tibergien says. "They have thought well about this. They have a native of Japan conversant in the language and culture to head it up, backed by a strong infrastructure in Chicago."
Tibergien says the firm has been successful because of its commitment to professional management.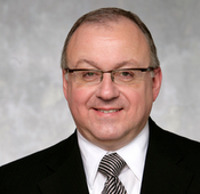 Mark Tibergien: They have a disciplined,
well-articulated approach to serving clients and
investing money,
"They have a disciplined, well-articulated approach to serving clients and investing money that makes them noticeably superior to many in their particular space," he says.
Making a switch
Advisory Research is very committed to offering its clients assets such as limited partnerships, and when The Charles Schwab Corp. changed its policy for these assets in 2009, the RIA decided to move those assets. Schwab had added some new procedures for limited partnerships that made it more of a challenge for the firm to keep such assets under custody there.
"Many of our strategies are limited partnerships," Crawshaw says. "When Schwab said they no longer wanted to custody with limited partnerships, we had to find someone else who would. We got to know Pershing through Bank of New York, and they were a great fit for us." See: After a wait, Schwab has a program for alternative assets.
Crawshaw says that while he is pleased with Schwab as a custodian, his firm simply needed another option for these limited partnership assets. Advisory Research was attracted to Pershing because of its willingness to work with alternative assets. See: Pershing is working to create a better alternative assets experience.
Advisory Research has about $500 million to $600 million in assets under custody at Pershing but still has a "couple hundred million" at Schwab.
The firm also uses a number of other custodians, including JPMorgan, Fidelity, State Street and Northern Trust. See: State Street's semi-secret success in the RIA custody business.
For its part, a spokeswoman says, Schwab still has more than $4 billion in limited-partnership assets and has rolled out a new platform for such investments.
Making the move
Advisory Research has been considering opening an office in Japan for a while, but the rules and regulations are very different than in the U.S.
"The Japanese market is extremely regulated, and we used Japanese counsel to handle the regulations," Crawshaw says. "It's a representative office, and it's set up more for research. It's the equivalent of a liaison office. We're limited on what functions we can conduct out of the office."
Advisory Research can't directly manage Japanese assets but can subadvise institutional accounts. For instance, it can be a subadvisor for management of a Japanese company's pension plan.
In fact, one Japanese automotive company uses the firm's strategies in its pension plan. Advisory Research executives declined to disclose specific clients but did say that the firm indirectly manages nearly $100 million Japanese pension funds.
Subadvised assets in Japan are very different than in the U.S., but Tibergien says that Advisory Research may be able to leverage both Pershing and that firm's parent company, The Bank of New York Mellon Corp., to support Japanese clients.
Why Japan?
Even though other financial firms have abandoned their Japanese operations, Advisory Research is committed to that nation and has been investing significantly there.
There are nearly 4,000 public stocks in Japan and Drew Edwards, an Advisory Research managing director, says that a significant amount of them fit the firm's ideal market.
"It's a deep market for us, and we think it's an interesting time to be putting money into Japan," Edwards says. "We do see a lot of opportunities there. We think they have excellent technology and a great number of companies. The challenge in Japan is there are a lot of companies that are value traps. The trick has been to distinguish between value traps and exciting things that are happening."
Edwards has lived in Japan and speaks the language. He graduated from Northwestern University's Kellogg School of Management and also received his law degree from Northwestern. Previously, he worked at Taiyo Pacific Partners LP, a Kirkland, Wash,-based investment firm that specializes in Japanese companies. He believes that from an investing perspective Japan has solved a number of its problems with its companies and many of them are run lean with overcapitalized balance sheets.
Culture
Culture is very important to the Japanese, and Crawshaw says his firm's commitment to Japan has been well-received.
"A lot of firms have been withdrawing from there," he says. "We've told them we're committed to being there and it's been very well-received to take a step to open an office and employ a Japanese native. We've built the presence there. We haven't gone in with the expectation that we'll be a business in six months or a year. These relationships take time."
Edwards also says that the company's commitment to Japan and the fact that three of the analysts are fluent in Japanese are a huge cultural help. "I think that provides a level of comfort for our Japanese partners," Edwards says. "There's been a net decrease in terms of financial companies leaving, and there's a pattern in Japan of companies parachuting in for a short time and then leaving … Because of that, the Japanese have been shy to develop relationships because they're afraid people will quickly depart.
Global interests
Crawshaw says that while Japan is very important to his firm, his analysts travel all over the world to meet with company leaders in other countries. He says it's even possible the RIA could open its doors elsewhere abroad.
"In our office, we have language skills for many nations, including many European countries. A big part of the capability at Advisory Research is that we do a bottom-up stock research and we have relationships and know the cultures of these countries."
---
Mentioned in this article:
---
---
Share your thoughts and opinions with the author or other readers.
---