News, Vision & Voice for the Advisory Community
Rich Steinberg is using, in effect, his own RIA as the manager to clients of a startup RIA, outsourcing the technology and counting on Schwab referrals
October 1, 2012 — 4:33 AM UTC by Brooke Southall
Brooke's Note: I have a friend who is a principal of a big, successful RIA and he allows that he is bothered by the fact that his life is dedicated professionally mostly to making rich people get richer. This has been a bugaboo for many a competent advisor who is pulled one way by good business practices and another way by the heart. With some of the big pioneering people in the RIA business, such as Roger Hewins and Richard Steinberg, making big moves to serve smaller accounts, it seems possible that more advisors will be fulfilled and more investors served.
Steinberg Global Asset Management Ltd. is a classic RIA with a long-term relationship with Schwab Advisor Services, Advent Software Inc. and its own roster of about 200 clients.
The principal of the practice, Rich Steinberg (perhaps familiar to some people from appearances on the Nightly Business Report), has always erred on the side of keeping and expanding his core business of clients who mostly have $2 million to $5 million of assets. His clients have a combined $510 million of assets under management.
Steinberg, like many of his brethren, knew that stepping outside this business model — like the dog reaching for the bone in the reflection on the water — has its perils.
But the CEO of Steinberg Global is coming to the same realization that fellow advisors, some turnkey asset management programs and some broker-dealers are also coming to — that the mass-affluent market is too big and too underserved to be left dangling any longer.
Great awakening
What seems to be awakening these entrepreneurs is that the technology and models are out there to make it happen. See: A $2.5 billion RIA makes its mass-market bid for thousands of new clients. And the competition really isn't very fierce for this swath because it falls below what a financial advisor typically finds feasible economically and what a discount broker finds feasible professionally.
Tim Welsh, principal of Nexus Strategy LLC, says the shift can be explained by technology and a pent-up desire to grab assets that have long been the forbidden fruit.
"I believe that what is driving this now is the evolution, enhancement and development of technology to provide scale and efficiencies in serving clients generally. Historically, advisors were slow to adopt new technologies and were limited in their ability to scale their firms. And hat is why consultants, strategists and the custodians encouraged firms to segment their client base and get rid of smaller clients. They simply couldn't profitably serve that segment, and were left to subsidize these clients from their larger clients. Now, many firms are emerging with an efficient back office and platform that they can design a limited service model, enabled by technology. From this, it then seems obvious and simple to go after the smaller, mass market." Welsh says. See: Schwab encourages RIAs to adopt client segmentation but some don't approve.
Steinberg Global has launched SG Select LLC to manage accounts with assets that fall in the $50,000 to $1 million range. The company has its own separate RIA and it'll serve both smaller clients in its own company and smaller clients of other RIAs as an outsourcer. See: LPL cannibalizes executive talent and launches mass-market entity.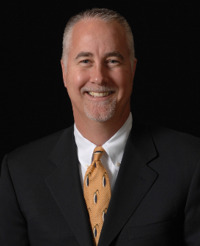 Rich Dion: In the end the
Rich Steinbergs of the world are
in the client advisory business.
The objective for Steinberg is one that has proven elusive for advisors serving smaller clients.
Killing me softly
"We want great client experience without killing our profit margins," he says.
To execute on this objective, Steinberg is trying a somewhat novel admixture of components. At the core are the rebalancing, reporting and trading systems of Placemark — alleviating SG Select of technological challenges.
This is a new twist on what Placemark has done traditionally. "SGA is the first RIA to use our technology and connectivity to enable a fundamental business model transformation," says Rich Dion, president of Placemark Investments Inc. "It also allows Steinberg to easily combine his strategy with complementary strategies and products from third parties. In the end the Rich Steinbergs of the world are in the client advisory business. The fact that he has a complementary skill in portfolio management simply allows him to tap into another source of expertise (his own managed portfolio) to serve his clients.
Still, Welsh says that there are hidden dangers in going after smaller clients.
"The mistake advisors make is underestimating the cost of client acquisition — 80% of new clients come from referrals, but these smaller clients do not. Firms instead need a broad consumer-based marketing campaign, which is expensive and in which they have no experience or skill."
Schwab tie-in
But Steinberg is counting on some low-cost referrals. Schwab will refer accounts of between $500,000 and $1 million to SG from branches in a region stretching from Miami to Palm Beach. Boca Raton, Fla.-based Steinberg Global already manages about $100 million of assets that arrived through the Schwab Advisor Network. Schwab will handle the custody initially but Pershing Advisor Solutions LLC will join in eventually.
Steinberg gives Bernie Clark, head of Schwab Advisor Services, credit for helping bring the plan together. Clark says he was enthused by the creative means of bringing service to a broader market.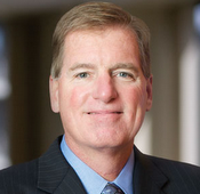 Bernie Clark: Steinberg has created something
that can help extend best practices
in client segmentation to other firms
as well.
"This is a great example of a firm finding a creative way to better meet different clients' needs. In this case, Steinberg has created something that can help extend best practices in client segmentation to other firms as well, so that's very exciting."
The other different twist is that, unlike most Placemark customers of unified managed accounts, the model strategies and model portfolios being provided are going to be managed internally by Steinberg Global, not by outside managers. Clients will be lined up with the appropriate strategies by answering questionnaires. Three portfolios are built using common stocks and the other two are built using exchange-traded funds.
The idea behind this approach is to keep costs down and to give a much more intimate feel to the service. Most clients of separate accounts don't get to confer with managers. Clients of SG will be invited to join quarterly phone calls with the people managing theiir money. The all-in cost for clients is 1.35% of assets.
Hire thyself
"We're essentially hiring ourselves," Steinberg says. "it's cheaper than a wrap account."
Indeed, much of the motivation for starting the business stems from Steinberg's perception that smaller clients are getting bad deals at the hands of wirehouses and are looking for a better and cheaper solution. "There have also been referrals from really nice people not viable for us."
Welsh still believes that Steinberg — and others with mass-market ventures — might be better served putting those same energies toward building up their existing practices.
"While they can go after the smaller market, they would be much better served in using that energy, investment and resources to do what they do best, which is to go after the HNW segment. Four trillion dollars of assets is in the wirehouses and banks, so that to me would be a much wiser strategy then chasing down a bunch of $50,000 accounts."
Steinberg says he considers his big RIA to be the most dedicated of Advent customers using Moxy for trading, Qube for customer relationship management and Axys for performance reporting. Though the new firm doesn't demand much technology in-house, he says that he is finding that he'll need to make a big new investment to create a better website. See: Ron Carson launches roll-up/TAMP-like venture with Envestnet, TD Ameritrade and Advizent as puzzle pieces.
SG's existing clients never cared much how much it did to improve its website, which Steinberg describes as an online brochure. But the new business courts younger investors, whom he believes will be served much better by a website.
"We're interviewing web providers," he says.
---
Mentioned in this article:
---
---
Share your thoughts and opinions with the author or other readers.
Elmer Rich III said:
October 1, 2012 — 6:08 PM UTC
We are one of the very few financial pros that has actually done mass market B2C consumer advertising and marketing. We started and sold a regional consumer, retail ad agency before entering the financial services B2B market.
A few observations based on data and experience:
- Consumer marketing and business development is very expensive and complex.
- It demands deep experience and skilled professionals and supporting vendors. Ad agencies are critical. Others include direct mail, radio, printers, web designers, etc. Radio, BTW, is the most effective approach, by far.
- Most responses are from accounts that are too small. Direct mail response rates are in the low single digits.
Certainly, just based on demographics, wealth has become a mass market so mass marketing tactics are appropriate. There is just going to be a lot of expensive trial and error.
---
---