News, Vision & Voice for the Advisory Community
Matson is using the TV show, his book and personal appearances to spread his investment-strategy gospel
January 30, 2012 — 6:59 PM UTC by Kelly O'Mara
According to advisor Mark Matson, there are just three simple rules for investing — and he'll be teaching them to almost anyone with access to a television when his new special airs on the Public Broadcasting Service in March.
Although much of "Main Street Money," the book of the same name and corresponding bus tour are aimed at the consumer, Matson says the end investors still need advisors in much the same way people trying to lose weight still need personal trainers. That's fortunate for Matson, who manages $3.1 billion in assets through his company, Matson Money Inc. of Cincinnati, and who also offers coaching services to about 400 advisors. See: Advisor Spotlight: Mark Matson on his $2.7 billion investment coaching business.
The 48-year-old Matson has become known for his weekly Internet show, his television appearances on Fox Business and Bloomberg, and his advisor coaching business. Now, he's spent $500,000 expanding that portfolio with what he hopes will be his biggest education and outreach effort yet.
Taking it on the road
"We'll be in more than 80% of the markets," predicts Matson.
There could be a substantial payoff to Matson's efforts to get on television, suggests one PR expert.
"One would probably assume that getting your own TV show is the ultimate PR win," says Jason Lahita, head of the Los Angeles office of Cognito PR. "You control the message and format completely, and in terms of raising your profile, this would certainly do the trick. But, something like this is, in fact, much more like advertising."
"And, that's just in the first week," he says.
The idea for the 90-minute show was conceived after Matson worked with Lee Zeidman, an advisor client who is also a media consultant. Zeidman's friend George Veras had worked on a special for public television about doo-wop that ended up being one of the most successful fundraisers in its history, says Matson. After Veras and Zeidman saw Matson on a different TV appearance, they approached him about doing a television special on investment.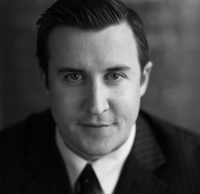 Jason Lahita: One would probably assume
that getting your own TV show
is the ultimate PR win …
but this is more like advertising.

"They said 'You'd be perfect for a special on PBS,'" says Matson.
Matson, Veras and Zeidman spent $500,000 putting together and producing "Main Street Money." They then approached the National Educational Television Association about airing the special during one of its regular fundraisers.
In turn, NETA will be paying for Matson's materials to be given away to donors. Those who pledge to NETA during his show will receive a book, DVD, audio materials or special access to an investment website as a thank-you. NETA also has exclusive rights for 90 days to the "main Street Money" book prior to the its release. See: Why RIA videos are especially fraught with regulatory pitfalls.
In addition, a $250 contribution to the TV nonprofit will get the donor an hour-long interview with a Matson Money advisor, which Matson is providing to NETA free of charge.
Matson will use the platform to spread his message of conservative investing and long-term stability.
The market, not the manager
Despite his success managing assets for his clients and advisors, Matson is quick to call most Wall Street advisors "bullies."
According to him, the media and get-rich-quick schemers encourage everyday investors to take too much risk with their money. When the market crashed in 2008, too many end investors got scared and demanded that their money be taken out of equities and put into cash accounts.
But, equities, he says, are the only sure way to make a return in the long run. They are the greatest wealth creation tool on the planet," said Matson. "We teach [consumers] that returns come from the market, not from the manager." See: Mark Matson: Stand up to clients or else.
Matson's three rules are: invest in equities, diversify, and rebalance your portfolio as the market demands — which he emphasizes requires having enough self-discipline not to overreact to market fluctuation.
"It has the opportunity to be a very controversial show," he says. "It'll be in a lot of people's faces."
ROI?
Matson is certainly hoping the time and money he's spent on developing the show and book will pay off.
"We'll see," says Matson. "It's like any experience in business."
He added that he certainly won't be making much money directly from the materials (books, audio tapes, DVDs) that NETA will be paying for. What he's hoping is to attract advisors to his Cincinnati-based firm.
As Lahita points out, advertising and PR in a project like this can be very closely tied together and, if done correctly, can pay off for the advisor.
To that end, Matson will also be going on a bus tour to correspond to airing dates. He'll appear in person in the studio when the special is aired in East Coast markets to address viewers during the pledge drive portion of the program and do additional events.
"The key question is whether the time outlay to do a TV show, not to mention the huge financial commitment, detracts at all from the core offering, which for most RIAs is about delivering exceptional financial advice for clients," says Lahita. "If Matson has the scale to pull this off, and a quality show to put to the public, then this could be a powerful arrow in his marketing quiver."
You can watch a clip from "Main Stream Money" here.
---
Mentioned in this article:
FiComm Partners
Consulting Firm, Specialized Breakaway Service, Marketing & Public Relations
Top Executive: Megan Carpenter, CEO
---
---
Share your thoughts and opinions with the author or other readers.
Maria Marsala said:
February 4, 2012 — 6:56 PM UTC
I look forward to watching the show in my own area.
Currently I can watch Merriman, an investment advisory firm's show "Financial Fitness Over 50". It was very well done. (in my opinion of course :) )
---
---