Andy Putterman: It couldn't be any more offensive.
Brooke's Note: This is potentially a very important deal: LPL executives really know how to run a company and Fortigent executives really know how to solve big issues for big RIAs. Now the question is whether two and two makes five.
After a month of rumblings, LPL Financial made official its intent to acquire Fortigent, LLC, a top outsourcer of high-net-worth solutions and consulting services to RIAs, banks and trust companies. See: LPL and Fortigent may be cooking up a merger, sources say.
The deal (terms were not disclosed; the transaction is expected to close in the first quarter of 2012) could further serve the Boston- and San Diego-based broker-dealer's bid to make itself as much of a force with high-net-worth — and even ultrahigh-net-worth — investors as it is with the mass-affluent crowd. Many of its advisors have books of $15 million or less and their clientele consists of people investing $500,000 or less — a common definition for mass affluent.
Pushing up, delving down
The Fortigent purchase is a bid by LPL to move up-market to high-net-worth investors through RIAs rather than its traditional approach of using registered reps to earn revenue by selling financial products to mass-affluent clients at the lower end of the market, according to Charles "Chip" Roame, managing principal of Tiburon Strategic Advisors. See: How Fortigent got $50 billion on its platform by treating an RIA pain-point. Fortigent mainly provides research, reporting and alternative investments for RIAs.
"I think the crux is LPL's desired push into the RIA market. LPL has done a terrific job over the past five to seven years of moving from being a one-dimensional firm serving about 2,000 IBD reps, to one serving about 12,000 of those same IBD reps, plus RIAs, retirement plan advisors, banks, clearing clients and other channels. This [deal] spreads LPL's bets across many business models, which is a solid strategy for a public company," he says. "The RIA market has higher expectations for vendors than the IBD rep market. Fortigent is one of three or four high-end vendors to RIAs. I think of Black Diamond, Tamarac, etc. as well."
The deal could also provide a way for Fortigent to eventually go down-market, according to David DeVoe, former head of RIA mergers and acquisitions at The Charles Schwab Corp.
"This acquisition not only positions LPL to make further inroads into the large RIA advisor space, but also provides LPL with a research and reporting platform that could be modified to serve LPL's broader base," says DeVoe, who now runs his own shop, DeVoe & Co. Inc.
Robert Moore, chief financial officer of LPL Financial, says that his company has no immediate plans to take Fortigent's services down market. Yet he quickly adds that many of the services received by the mass affluent today have only been available to high-net-worth investors for a few years and that that process will inevitably continue.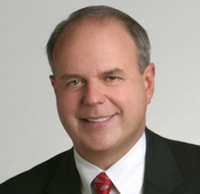 Robert Moore: Our role is to
be the enabling partner.
Full-court press
The big plus for Fortigent in the deal is that it gains the ability to offer more services and to deploy them more rapidly.
"This acquisition will create new possibilities for speeding up the evolution of the Fortigent platform and expanding the ways in which we can fuel advisors' success in our distinct market space," Fortigent chief executive and president Andrew Putterman, who will now report to Moore, said in a release. Examples of add-ons from LPL might include unified managed accounts, goals-based reporting and automated billing, he added.
RIAs are more likely do their own portfolio accounting, their own portfolio management, to serve high bet worth clients, to deploy alternative investments, etc., Roame says. They also demand more sophisticated research and more sophisticated performance reporting, whether from vendors to allow them to do it in house or through outsourcing providers.
Barry Glassman, principal of Glassman Wealth Services LLC of McLean, Va., says in his blog that he is optimistic that LPL and Fortigent will fulfill their promises.
"Fortigent claims that the acquisition will allow more resources to be available at a faster pace, and that advisors will see greater customization. 2010 seemed to be a year of introspection for the firm, and 2011 was a full-court press to address their findings. Our hope is that with LPL's resources, more of Fortigent's strategic wish list, and therefore ours, will come to fruition in 2012."
For more on Glassman, See: New RIA with a Royal touch.
Inside the deal
In an interview today, Putterman put it this way: "I've been trying to find a great strategic partner for us and went looking and didn't really find one, until LPL, that really got me excited."
Fortigent sold a big chunk of the company to Affiliated Managers Group of Prides Crossing, Mass., last year.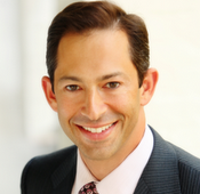 Barry Glassman: 2010 seemed to be
a year of introspection for [Fortigent],
and 2011 was a full-court press
to address their findings.
Fortigent was founded 15 years ago and now has $50 billion of assets on its platform from 90 clients — mostly RIAs. It will continue to operate autonomously under its own brand and there will be no layoffs. Its customers will not be expected to use LPL's RIA platform for custody, says Putterman.
"Custody is not the play here; we don't direct the custody of our clients," he says.
Moore confirms that LPL plans a relatively hands-off approach. "Our role is to be the enabling partner," he says.
This aspect of the deal gives Roame pause. "I am a bit surprised they intend to run the firm as a stand-alone," he says. "I'd assume Fortigent needs scale to boost its profitability. Stand-alone operations have more difficulty leveraging the benefits for the acquiring firm. Fortigent serves just 90 clients. What's its scalability to serve 500 to 1,000? LPL needs to grow it substantially for it to have a big impact on its revenues or profits."
Roame adds that he is a bit surprised that Fortigent is reporting through the LPL CFO. "While Robert Moore is a strong CFO, that's an unusual reporting structure."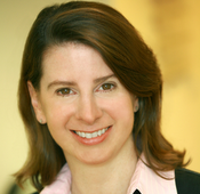 Elizabeth Nesvold: When the lawyers got
hung up, they turned to the
principals.
On the offensive
Putterman says that his company's relationship with AMG was successful, that Fortigent is profitable and that the deal with LPL wasn't defensive — as rumored by some sources. "It couldn't be any more offensive," he says. How Fortigent management is being incented was not disclosed.
Based on how they worked together to execute the transaction, Putterman and Moore may well have the personal chemistry to bring out the potential of this combination, says Liz Nesvold, managing partner of Silver Lane Advisors LLC in New York. She was retained by Fortigent to find a buyer and represented the company during the transaction.
"When the lawyers got hung up, they turned to the principals, who got along so well … I'd love to say every deal is such a nice fit. We'll see what they do with it."
Optima Group Inc., served as M&A advisor to LPL Financial for this transaction, with Skadden Arps Slate Meagher & Flom LLP as legal advisor. Patton Boggs LLP was legal advisor to Fortigent.
Some challenges, however, did arise after word that a deal was brewing got out long before the parties had planned. But Nesvold says it didn't end up affecting the deal, and that today's announcement was not premature in regard to what the two companies (and their lawyers) planned.
There are advantages to deals that get worked through productively besides potentially improved shareholder value, she says, adding: "I really can't wait for the closing dinner."
---
Related Moves
August 19, 2020 – 2:18 AM
---
September 24, 2019 – 2:02 AM
---
October 5, 2018 – 7:40 PM
---
---
Mentioned in this article:
---
---
---
Stephen Winks
January 3, 2012 — 10:52 PM
LPL and Fortigent may be the firm from which emerges large scale institutionalized support for fiduciary standing.
LPL can advance the alternatives: (1) you can be a broker who is neither accountable nor responsible for your recommendations of expensive investment products where it is not possible for you or your clients to know whether you add value and it is not possible to act in the consumer's best interest as it protects you and your broker/dealer from fiduciary liability or, (2) you can be an advisor who is both accountable and accountable to a high professional standard in the client's best interest and through access to expert enabling resources you provide an unprecedented level of expert investment and administrative counsel at a lower cost than the commission sale of expensive packaged products.
LPL can actualize the modernity mantra of faster (real time), better (fiduciary standing in the client's best interest) and cheaper (innovations in portfolio construction: overlay management) long overdue in the financial services industry.
100% of consumers prefer unconflicted superior advice in the client's best interest at a lower cost than outdated commission sales.
Genius !
SCW