News, Vision & Voice for the Advisory Community
The Schwab and LPL veteran leaves Trust Company of America and fills a void left by Scott Dell'Orfano
January 27, 2012 — 3:53 PM UTC by Brooke Southall and Lisa Shidler and Brooke Southall
Brooke's Note: This is a big story with unusual twists. Bob Oros built his reputation by succeeding in building up Schwab's RIA business on the East Coast. In other words, he built his career by beating Fidelity Institutional Wealth Services in its own back yard. But after working for Schwab, Oros spent time on the clearing side of the business at LPL; he left there to take on the sales chief position at Trust Company of America See: How Bob Oros landed at Trust Company of America. By now moving from a custodian with about $10 billion of RIA assets in Trust to one with closer to $300 billion in Fidelity, Oros has gotten back up onto the big stage — and has staged a bit of a coup. But in discussing the matter with people around the industry, it seems his hire is likely a bigger coup for Fidelity. The company has one aspect that is every sales chief's best friend — a sterling brand. But it is also a moving target in terms of its value proposition as a custodian as it rapidly seeks to evolve its service, its practice management and its technology — and serve hybrid RIAs that can leverage its clearing business. In other words, Fidelity needs a sales chief with not only interpersonal skills but a cerebral approach to matching a sales effort to a hard-to-define product. Based on the comments in this article, Oros is equipped to take that on.
Fidelity Institutional Wealth Services has just hired Bob Oros as its new chief of RIA sales.
He replaces Scott Dell'Orfano, who vacated the top sales spot in October to take a newly created position in which he's tapped to lead strategic business development. See: Fidelity is shopping for new head of sales after Scott Dell'Orfano is tapped for semi-secret mission.
Oros, 46, resigned from Centennial, Colo.-based Trust Company of America as the national sales manager on Jan. 17. The same day, he accepted the post at Fidelity where his title is executive vice president and head of RIA sales and relationship management. Oros has been head of sales at Trust Company since October 2010.
"Bob has a well-covered track record of driving growth in the independent space," says Mike Durbin, president of Fidelity Institutional Wealth Services. "He has phenomenal breadth of experience. He's a visible and vocal presence in the industry. All of his prior roles he's had have helped prepare him for the role with us."
Fidelity notified its staffers about the hire on Thursday. Oros starts his new post at Fidelity Monday and will be reporting directly to Durbin.
Previously, Oros served as executive vice president of custom clearing services at LPL Financial and was also vice president and senior divisional member at Charles Schwab.
Oros was not Immediately available for comment.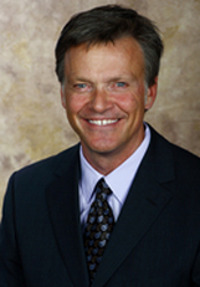 David Barry: This is an important
career opportunity for Bob and we
are big fans.
Favorite son
Trust Company of America leaders say that although they are sorry to see Oros go, they are happy for him. He left of his own accord, says Jennifer Nealson, chief marketing officer of Trust Company of America, adding that Oros created a stellar sales force recruiting top members from other firms in his time at Trust Company. See: Trust Company of America's hiring blitz nets a veteran sales team.
"We really enjoyed having him here," Nealson says. "When he shared he was going to Fidelity, people understand it's an iconic position. We were proud he was able to move forward that way."
Trust doesn't intend to appoint an interim head of sales and has begun a search for a new sales chief, Nealson says.
"This is an important career opportunity for Bob and we are big fans. We appreciate all that he has done at Trust Company of America," says David Barry, president and CEO of Trust Company of America in an e-mail. "In his tenure as our national sales manager he has built an impressive team that is having record success bringing value to RIA clients."
"It's a strategic coup for Fidelity," says Timothy Welsh, president of Nexus Strategy in Larkspur, Calif. "Bob is one of the more senior sales executives and he's had experience at the broker-dealers and custodians both small and large."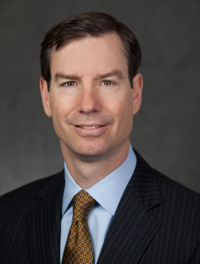 Charles Goldman: The opportunity for Bob
at Fidelity is huge.
Charles Goldman, the former head of sales for Fidelity and Schwab, agrees. "I've known Bob forever and he'll bring his sales discipline and management competence in the area of sales and relationship management and his deep knowledge of the RIA business is a great benefit to Fidelity and his clients. The opportunity for Bob at Fidelity is huge."
Fidelity is certainly putting tremendous resources into growth. See: Mike Durbin is putting his stamp on Fidelity as an RIA custodian for asset-flush breakaways.
Callbacks
Durbin, who been filling in as the company's interim head of sales, met Oros about three years ago when Oros was at LPL.
Fidelity spent four months conducting what Durbin calls an "exhaustive search" of both internal and external candidates.
"We were really delighted by the caliber of the talent involved in the search," Durbin says. "It sort of proved our hypothesis that this is a pretty important role in the industry."
Fidelity top executives interviewed Oros multiple times in person and over the telephone. "He was a fantastic candidate who rose to the top of the list and he was excited to accept our offer. I think we've got a wonderful fit."
Meet the advisors
Oros will be charged with growing Fidelity's RIA business by bringing in breakaways and by helping its existing RIAs to boost their assets.
"Our business has had phenomenal growth over the last several years," Durbin says. "We want to continue that."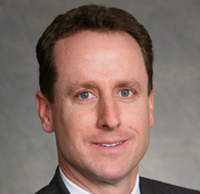 Mike Durbin: Bob realizes that what
worked five years ago in the
industry may not work again in
another five years.
Dell'Orfano oversaw RIAs, trusts and TPAs. But now Meg Kelleher, formerly a senior vice president at Fidelity, has been promoted to serve as an executive vice president head of sales and relationship management for TPA and trust bank clients. Oros will oversee the RIA sales side of the business.
He will meet key advisors in February at Fidelity's Advisor Counsel, a group of about 25 leading advisors who provide feedback to the company. Seven regional vice presidents will report to him and these individuals manage some 100 sales associates across the country.
"[Oros will] play a critical role in how we staff and deploy our practice management team," Durbin says. "Bob realizes that what worked five years ago in the industry may not work again in another five years. He has this wonderful, deep track record in sales and development but he's also very creative, adaptive and nimble."
---
Mentioned in this article:
---
---
Share your thoughts and opinions with the author or other readers.
---