News, Vision & Voice for the Advisory Community
The strategic buyer has found advisors who don't mind being employees -- as long as they can spend more time with clients
January 26, 2012 — 6:11 AM UTC by Brooke Southall
Three former principals at broker-dealer Harold C. Brown & Co., a firm that is closing its doors after 80 years, are joining United Capital as managing directors.
Peter Grogan, Will Kelly and Mimi Schanzlin, who advise about $240 million of assets, are now employees of United Capital Financial Partners of Newport Beach, Calif. and constitute the upstate New York office of the company out of Buffalo.
Most breakaway brokers find that they take on more administrative responsibilities when they join the RIA ranks but Kelly says that his team was determined to have just the opposite occur. As well as advising clients, they are principals that own about 33% of the broker-dealer that they are departing.
"We're not just a lift out; we still have connections to the old firm," Kelly says. He adds that Harold Brown is being carefully wound down. See: How some RIAs are starting to end up with Raymond James as their custodian.
Lightened load
He also considered a possible deal with a local community bank and he looked at starting an independent RIA.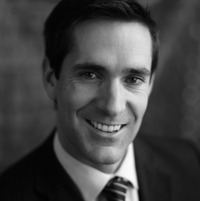 Matthew Brinker: They were essentially an
RIA operating out of a broker-dealer.

But Kelly was determined to spend more time with clients. "We were spending a disproportionate amount of time running our business."
No two alike
Still, Brinker says that the change to United Capital should not be a big change for the Buffalo team. "Like most firms coming out of the IBD channel, they were essentially an RIA operating out of a broker-dealer." See: United Capital extracts a 40-employee, mega-growth team from LPL.
When United Capital does a deal it buys 100% of the firm and turns the advisors into W-2-filling wage earners.
Kelly ended up calling Brinker again in late 2010 and started the breakaway process in earnest. "They were much more evolved in their approach" the second time around, he says. "We didn't have a clear and repeatable process" of handling clients.
Indeed, United Capital has developed Honest Conversations for addressing clients as unique individuals. We wrote about it in this article: Joe Duran tries out novel financial planning strategy on himself and his wife.
---
Mentioned in this article:
---
---
Share your thoughts and opinions with the author or other readers.
---