News, Vision & Voice for the Advisory Community
Schwab's latest numbers are a sobering reminder the M&A boom may remain elusive
January 26, 2012 — 6:14 AM UTC by Brooke Southall
After all the talk this year of RIA deals being made being at a record pace, the mergers and acquisitions market seems to have hit a fourth-quarter wall that has led to a steep drop-off in numbers from the previous year. See: M&A market reaching a new normal based on RIA-driven deals, say competing reports from Pershing, Schwab.
Schwab Advisor Services reports that there were only 57 M&A deals involving RIAs for the full year 2011 representing approximately $44 billion in total assets. There were 70 deals in 2010 representing $63 billion in AUM.
It's worth noting, however, that the 57 deals were still the second-most ever recorded by Schwab since it started counting them in 2004.
There were about 44 deals through the third quarter. "Thirteen for the fourth quarter is a light quarter," says David DeVoe, managing partner of DeVoe & Co. of San Francisco.
The size of the average deal in 2011 was $798 million, the lowest average since 2005 and down from $895 million in 2010. See: RIA M&A activity sizzles toward a record number of deals in 2010.
Spooked, satisfied or just distracted?
Nick Georgis, vice president of practice management and strategic business development at Schwab Advisor Services, says that he believes that the downturn relates to macroeconomic conditions.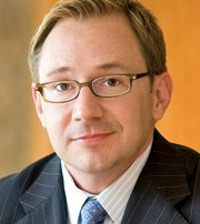 David DeVoe: I don't see macro
changes.
"When there's a lot of uncertainty, it spooks clients…" he says. "I think we'll see an uptick when the headlines begin to normalize."
Yet Matt Brinker, who oversees deal-making on behalf of United Capital Financial Advisers, posits a polar opposite interpretation of the data. He believes that the relative buoyancy of the S&P 500 is suppressing deal flow because advisors — volatility aside — are content and therefore not in a selling mood.
"When profit margins are good and advisors aren't dealing with distressed clients, business is really good and change is less necessary," he says. "Advisors have a short-term memory issue."
DeVoe, on the other hand, thinks advisors have simply been distracted by the volatile stock market. "I don't see macro changes that indicate a change in the broader trend."
Consolidation pipe dream
Still, Georgis allows that the great and long-predicted trend toward consolidation does not seem to be taking hold. One theory held that advisors would join forces to handle the expense and complications of dealing with a greater compliance burden. Instead, what he sees are more firms simply outsourcing their compliance burden to a third-party provider.
"We keep hearing conjecture about consolidation in the industry but it remains to be seen." See: What to make of Mark Hurley's latest prophesy that most RIA firms will go out with a whimper.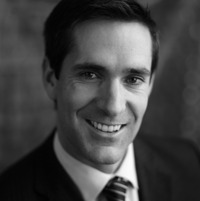 Matt Brinker: They acquire, they purge
and they acquire again.
The one potential bright spot in the Schwab findings is that long-dormant, bigger spending banks are nosing back into the M&A fray, banks that represented 12% of deals in 2011. Those banks were only buyers in 4% of deals in 2010. See: M&A market for RIAs continues record pace: Second half looks even stronger.
Binge and purge
The last time banks came heavily into the market, some selling RIAs got burned because bank shares used as currency in the deals plummeted in value or the advisors ended up in a culture ill-suited to their independent mindsets. See: Banks are hungry to buy RIAs again.
"Advisors have to be careful," Georgis says. "The [higher multiples of earnings paid by banks] tend to cloud people's judgment around the importance of cultural fit."
Banks pay higher multiples because they foresee growing the RIA at a more rapid rate through their own cross-selling influence — sowing the seeds for potential cultural mismatches, according to Georgis.
Brinker agrees that bigger forces are at work.
"It's all part of the bank cycle. They acquire, they purge and they acquire again."
The reappearance of banks could still be good for RIA M&A by increasing the number of deals and lead to valuation increases, DeVoe says.
---
Mentioned in this article:
---
---
Share your thoughts and opinions with the author or other readers.
---