News, Vision & Voice for the Advisory Community
As part of a barrage of big moves by Mercer Advisors, Tamarac gets superseded for rebalancing
January 25, 2012 — 6:13 AM UTC by Lisa Shidler
Mercer Advisors, a $3.6 billion RIA, is one of the most recent firms TD Ameritrade has won in part from its aggressive stance of handing out pricey technology freebies from popular vendors like Orion.
TD Ameritrade has won a series of large RIAs by doling out a number of incentives and services to advisors to help lessen their expenses – including a free year of Orion Advisor Services LLC and also deals on other technology providers including Morningstar Workstation and Redtail Technology. See: TD Ameritrade uses greater financial incentives to attract custody clients.
Mercer, an RIA founded in 1985 by Kendrick Mercer, used to custody all of its assets with Schwab Advisor Services but has been slowly and steadily moving the assets to TD Ameritrade Institutional over the last year. The bulk of Mercer's assets are still with Schwab, but David H. Barton, president and chief executive of Mercer, says assets are being transferred every day to TD and that the firm eventually intends to have two-thirds of its assets with the latter.
Different philosophy
Schwab declined comment for this article but Jon Beatty, senior vice president of sales and relationship management, Schwab Advisor Services said in an earlier article that Schwab adheres to a different philosophy in how it allocates its resources: It reimburses some start-up costs for new advisors but also keeps a keen eye on its large stable of current advisors.
"We … look to strike the right balance between assisting new entrants and in supporting our more than 6,000 existing clients. The growth in the marketplace certainly creates a more competitive environment, but we continue to see both a steady stream of successful advisors who want to work with Schwab and a significant inflow of assets from the clients we have served for many years, which tells us that we're getting the balance right."
Barton says the technology savings only played a part in Mercer's decision to move to TD.
"It's only the first year savings for Orion," Barton says. "While it was an inducement, we had to make the decision to move on the merits of the platform itself because we have to live with the decision for a long time. We like TD's platform and we felt like this was a great fit for us."
The Santa Barbara, Calif.-based RIA has 3,400 clients with 13 offices in 11 states. Last week, it opened new offices in Sarasota, Fla. and Boulder, Colo. About 50% of Mercer's clients are either dentists or physicians and its average client has about $1.1 million in assets.
Hard to compete with free
As part of its decision to go with Orion's technology system, Mercer stopped using Tamarac's software, which it has used for the past four years for portfolio rebalancing and advisor rebalancing.
"While we have been fortunate to have over 100 of our rebalancing-only clients upgrade to additional products and services within our Advisor Xi suite, we missed the opportunity with Mercer," says Matt Stroh, vice president of marketing for Tamarac. "That being said, it's tough to compete with free."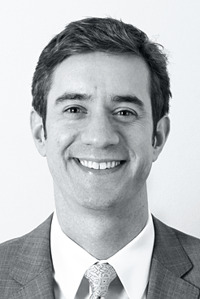 Matt Stroh: Discounts on third-party vendors
are determined by the custodian.
Stroh adds that Tamarac is in discussions with several of the top custodians regarding integrating its Advisor Xi with custodial platforms. See: What Tamarac's overhauling of its Advisor Xi has yielded.
"However, discounts on third-party vendors are determined by the custodian, and we would welcome that for our mutual RIA clients as well," he says.
TD Ameritrade spokeswoman Kristin Petrick says offering a waiver of Orion for the first year is an example of a value-add her company gives to advisors.
"This is common practice in the industry and one we will continue in 2012," she says.
Schwab did not comment for this story when asked about offering technology products free of charge.
Lead feed
Barton says another reason his company chose to do business with TD Ameritrade is its referral program, adding that Mercer has not gotten any referrals from Schwab's referral program, Advisor Network. See: How an RIA can capitalize on referral programs offered by Schwab, TD and Fidelity.
Schwab declined to comment on lead generation.
Barton says that TD referred about $500 million in assets to his RIA last year adding that his company typically converts about 25% of all referrals into clients.
Petrick says TD's referral program, AdvisorDirect, allows the company to give advisors direct leads to high-net-worth individuals. TD currently has 130 advisors as part of its lead program and referrals See: Advisor spotlight: TD Ameritrade referrals help turn quiet advisory into a fast-growth operation.
Advisors also get free access to TD's Infinata database, which provides access to high-net-worth individuals, foundations, endowments and retirement plans to help advisors reach new prospects and track and leverage their existing client base to generate referrals.
Doctor approved
Barton says that about a year ago it became clear that the technology Mercer was using simply wasn't up to snuff.
Barton says that one of the problems was the company had been using a number of legacy systems that had been built internally, some of which were more than 20 years old.
Mercer is using Orion's entire system for performance reporting, fee-billing and a number of other services.
"It's become important to have a consolidated technology platform because we're growing at such a fast clip," Barton says. "We needed seamless integration between different platforms."
He points out that the bells and whistles on Orion's offering, including the mobile apps, appeal to Mercer's tech-savvy medical clients.
"We're a very sophisticated shop and we provide customized solutions to clients. I love that Orion provides their portfolio accounting solution as a branded mobile app," Barton says. "Every one of our clients has a smart phone and this will be perceived as a huge value to our clients." See: How Orion Advisor Services became a mobile device pioneer and how competitors plan to react.
Mercer is moving its customer relationship management from a legacy proprietary system to SalesForce and Barton says the fact that Orion is integrated with SalesForce is a tremendous help.
"That's a huge selling point for us that everything was integrated with SalesForce," he says.
Long courtship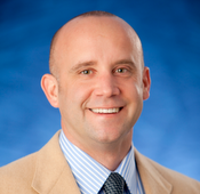 Eric Clarke: It's a great win
for us.
Barton says he has been reading about Orion from the sidelines for the last few years. "I've watched them with interest and a year ago I finally called them out of the blue and said I wanted to learn more about them," Barton says.
Mercer closely considered Envestnet, but Barton says his firm liked being one of the largest clients at Orion. Mercer is one of Orion's top five clients, according to Eric Clarke, president of the Omaha, Neb.-based software firm, who says he is excited about working with Mercer. See: Envestnet unbundles portfolio management software for RIAs and it won't be a sideshow.
"It's a great win for us," Clarke says. "Culturally, our firms really matched up very well."
The first time Clarke met with Mercer officials was five years ago when he went to their headquarters, but at the time Mercer wasn't in the market for new technology.
10 expectant faces
When Mercer did begin shopping around last year, Clarke says he was impressed with Mercer's due diligence because the firm brought 10 individuals to Orion's headquarters before making a decision.
"The number of individuals they involved was much more broad than anything we've ever seen," Clarke says.
Orion is helping Mercer roll out the new technology over the next 90 days. and Clarke expects the new system to be fully operational by March.
"The thing about Mercer is these guys are super-good to work with and they're very smart and talented advisors," he says.
---
Mentioned in this article:
---
---
Share your thoughts and opinions with the author or other readers.
---