Dynasty Financial and Black Diamond combine to pick off a big family office helmed by women
Alexandra & James Wealth Management uses the duo to replace Fortigent as it nears $1 billion of AUA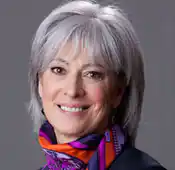 Michelle Smith is looking for ways to handle growth.
---
---
Mentioned in this article:
---
---
---
Stephen Winks
January 20, 2012 — 5:13 PM
Both Dynasty and Fortigent are extraordinary for different reasons. It will be fascinating how both evolve as both have the latitude to execute and the capacity to create the missing links to expert fiduciary counsel that does not exist in a brokerage format which will transform the industry at large.
SCW
Reader
January 20, 2012 — 6:41 PM
Not sure why the article title includes "helmed by women" as that isn't a factor in the article.
Brooke Southall
January 26, 2012 — 7:43 PM
Dear Reader,
That's a fair point.
Brooke
http://slimebow.bl.ee/user/kopetpdcqh/
Apple's keyboard dock accessory to your iPad ($69) offers somebody of your respective simplest solutions for together with a troublesome keyboard to the gadget. It nonetheless are unable to compete using a cellular computer or desktop laptop when it consists of expert typing and modifying abilities, but various will figure out the familiar performance of creating utilization of a full-dimensions keyboard.
http://fsienergy.com/Consulting.html
If that isn sufficient to thrust Apple for the prime, the iPad may also support the popular ePub format and authors are going to be in a position to embed multimedia these kinds of as photos, videos, and audio information specifically into books. The electronic bookstore will now even be a normal app to the upcoming new version of iPhone.