Chip Roame: They can offer a traditional payout of 40% or so and pay for personnel, rent, technolog or they can pay a higher payout.
Brooke's Note: As you read this article, you'll see there are strong arguments to be made both ways about whether Merrill Lynch, UBS and Morgan Stanley will offer a quasi-independent model. One factor not covered here weighs in favor of Chip Roame's assertion that it'll happen this year for at least one of them. If they don't do it soon, it might be too late. Quasi-independent models of all shapes and sizes are springing up everywhere and the LPLs of the world are getting better and better at it and building their brands. It's possible that a UBS-lite could emerge in a few years, and it would just seem strange, pathetic and moot.
Wirehouses seeking to stem the tide of breakaway brokers will emerge with their own independent models to retain advisors this year, according to an industry report, which makes a number of bold predictions about the RIA arena.
The report from Tiburon Strategic Advisors, titled "The Independent Reps & Independent Broker/Dealers Market: The 21st Century Model?" predicts that wirehouses, worried about losing advisors, will fight back and open "halfway houses" where advisors can gain quasi-independence.
"It would be defensive to retain their own reps who were considering independence and to grab reps from the other wirehouses that don't offer an independent model," says Tiburon managing director Charles "Chip" Roame. "They have taken their time to judge the threat of independence and to define the correct models."
In addition, the report show that a recruiting war will result in profitability and payout pressures for firms and ongoing consolidation among independent broker dealers.
Wirehouses 'halfway houses'
Wirehouses are finally ready to open an independent channel because they want to defend themselves against further losses, Roame says.
Even though the wirehouses would have to bolster payouts to advisors in an independent setting, Roame believes wirehouses now realize that it's worth offering a higher payout because it would stem the tide of breakaway brokers.
"In other words, they can offer a traditional payout of 40% or so and pay for personnel, rent, technology," Roame says. "Or the wirehouse can pay a higher payout but then the rep must pay the costs of team members, technology, rent, etc."
A Merrill Lynch spokeswoman says the company is not looking into an independent option. UBS did not respond to e-mails seeking comment and Morgan Stanley Smith Barney also did not immediately respond to e-mails seeking comment.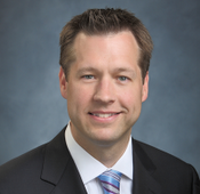 Mike Papedis: The large complex financial
advisory teams we're seeing aren't finding
a quasi-wirehouse model to be attractive.

Still strong
The idea is not a new one. A few years back, Bing Waldert, managing director of Cerulli Associates, thought wirehouses were going to launch independent options.
"There was smoke and I thought it might be fire," he says about wirehouses' investigating independent options.
But now he thinks the wirehouses aren't interested in being independent, despite the fact that wirehouses have had shrinking market share since the end of 2007. Cerulli's analysis shows market share will fall even more — from 43% in 2010 to 35% in 2013 — but Waldert says these firms' financials are still strong because they've slashed costs and are focusing on the top advisors while willingly letting go of smaller advisors.
"These wirehouses have spent so much time trying to debunk the myth of advisor independence that I just don't see it happening," Waldert says. "The dominance of these firms serves them well. They've lost market share and they don't care."
Tim Welsh, president of Nexus Strategy LLC, takes a view somewhere in-between. "I think Chip is direction-ally correct. I don't think it's going to happen this year but in the next two to three years, I think it will."
So far, the only wirehouse in the independent space has been Wells Fargo & Co. with its FiNet subsidiary, which has carefully treaded into the independent arena for the past 10 years.
Moving the needle
Whether FiNet has been successful is still up in the air, according to industry observers. See: Why a FiNet advisor with $477 million of advised assets flew the coop but said 'no thanks' to becoming a Schwab RIA or LPL rep.
"Any real research on the FiNet model shows it's not taking that much traction," says Scott Miller, a former executive at LPL Financial, who opened FirstPoint Partners LLC with Scott Collins last year. "They haven't moved the needle that much."
Miller points out that offering that model has been expensive and most advisors aren't looking for a quasi-independent model.
Success for FiNet
John Peluso, FiNet's president, says his firm's strategy has been successful. While 98% of its advisors are dually registered and are typically offering advisory and commission business, about 40% of the revenue now comes from the advisory fee-based business. See: FiNet's wirehouse-lite model scores with advisors.
The bulk of the advisors come from other wirehouses.
FiNet ended 2011 with $52 billion in assets, up 17% from year-end 2010. The firm also ended the year with 1,085 advisors, up from 925 at the end of 2010. Peluso says the average advisor is someone with 18 years of experience.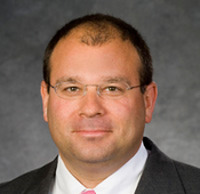 John Peluso: There is no other
competitor who can match our offering.

"We believe in choice, and that's the reason we have a multiple channel of business," he says. "There is no other competitor who can match our offering."
Concert not worried
One of the first companies to offer a wirehouse-lite model was CONCERT Wealth Management. The San Jose, Calif.-based company, founded in 2005 by chief executive Felipe Luna, has a turnkey approach to wirehouse advisors looking to become independent.
Luna says he's not worried about the wirehouses entering his arena. His firm now has 65 advisors and $2.1 billion in assets. He anticipates bringing on about $400 million in assets in the first quarter.
"There are more structural issues that wirehouses have to contend with to really embrace an independent model," he says. "They have challenges because of their fixed costs. It'd be a massive change in the financial balance that they have with their advisors."
LPL leads the pack
On the independent side, the report shows that LPL not only remains a dominant leader but also leaves its competitors in the dust.
The country's largest IBD, with 12,800 advisors, has just positioned itself as an even more dominant leader by purchasing Fortigent, LLC. See: LPL makes big advance into the RIA business with Fortigent acquisition.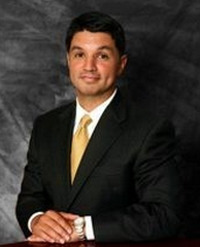 Felipe Luna: There are more structural
issues that wirehouses have to contend
with to really embrace an independent
model.
"LPL increasingly looks like a dominant leader amongst independent broker dealers," Roame says. "I think LPL will soon be compared to custodians."
Tip of the hat
But other independent broker-dealers are confident that they've developed their own niche.
Andrew Daniels, Commonwealth Financial Network managing principal of field development, says he's impressed with LPL's business, but feels his company attracts ultra-high-net-worth advisors who wouldn't be interested in going to the giant firm.
"I have nothing but respect for LPL. They've become exactly what they set out to be, and you've got to tip your hat off to that," Daniels says. "But Commonwealth has just as fervently set out to thrive in a high-touch, high-service model and that's exactly what we've done."
He points out that his firm is growing significantly.
"If the endgame is volume, then I think Tiburon is right and LPL has chosen to claim the volume game," Daniels says. "But not all advisors believe that bigger is better. Some advisors like a more connected, community-oriented environment."
Aggregators grew in 2011
The other large group that is continuing to grow are aggregators who are gobbling up breakaway brokers, the Tiburon report shows.
There are no signs of weakness among aggregators who offer turnkey approaches for advisors that are increasingly attractive to advisors and make it easier for the wirehouse advisors to leave. Leading aggregators are Geneos Wealth Management Inc., VSR Financial Services Inc.and HighTower Advisors LLC, it says.
HighTower is the leading breakaway broker aggregator in terms of assets under management, with $19 billion, and also in terms of average firm assets under management, which is $1 billion, according to the report.
For his part, Mike Papedis, managing director of national business development with HighTower, says the company had a stellar year in 2011with 70% more transactions in 2011 than in 2010.
"We certainly expect that to increase in 2012," he says. "The large complex financial advisory teams we're seeing aren't finding a quasi-wirehouse model to be attractive."
---
---
Mentioned in this article:
---
---
---
Elmer Rich III
January 19, 2012 — 4:38 PM
It seems prudent to assume that any competitor can copy your business model.
Stephen Winks
January 20, 2012 — 5:04 PM
Isn't a wirehouse which doesn't acknowledge or support the best interest of the consumer (fiduciary standing) vulnerable to large scale firms that do, and thus by extension isn't the same vulnerability extended to an independent broker/dealer affiliate of the wirehouse ? In both cases the best interest of the consumer is not being served. By affording the same wirehouse resources to independent brokers, doesn't it cheapen the wirehouse brand and raise questions on the value added derived relative to the extraordinarily high overhead cost of a wirehouse.
Raymond James and more recently FiNet , the independent broker/dealer of Wells Fargo Securities, make a great point of amortizing overhead over two distribution channels with a nominal marginal increase in overall cost. Yet the question in today's highly competitive and increasingly transparent business environment is the depth and breadth of expert counsel the wirehouse supports. This makes the wirehouse/independent broker dealer alignment a relatively insignificant consideration—as the best interests of the consumer has always determined ultimate market success—and the wirehouse's inability to acknowledge and support expert fiduciary standing does not bode well for the brokerage industry in the immediate future and most especially the long term.
This is a fundamental question of brokerage industry survival when continues to act counter to the best interest of the consumer even if it gets better control over its overhead.
SCW