Wirehouses will create their own independent models, Tiburon report says
WIll 2012 be the year that wirehouse 'halfway houses' catch fire?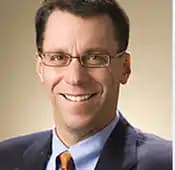 Chip Roame: They can offer a traditional payout of 40% or so and pay for personnel, rent, technolog or they can pay a higher payout.
---
---
Mentioned in this article:
LPL Financial
RIA-Friendly Broker-Dealer, RIA Welcoming Breakaways, Advisory Firm
Top Executive: Dan Arnold
---
---
---
Elmer Rich III
January 19, 2012 — 4:38 PM
It seems prudent to assume that any competitor can copy your business model.
Stephen Winks
January 20, 2012 — 5:04 PM
Isn't a wirehouse which doesn't acknowledge or support the best interest of the consumer (fiduciary standing) vulnerable to large scale firms that do, and thus by extension isn't the same vulnerability extended to an independent broker/dealer affiliate of the wirehouse ? In both cases the best interest of the consumer is not being served. By affording the same wirehouse resources to independent brokers, doesn't it cheapen the wirehouse brand and raise questions on the value added derived relative to the extraordinarily high overhead cost of a wirehouse.
Raymond James and more recently FiNet , the independent broker/dealer of Wells Fargo Securities, make a great point of amortizing overhead over two distribution channels with a nominal marginal increase in overall cost. Yet the question in today's highly competitive and increasingly transparent business environment is the depth and breadth of expert counsel the wirehouse supports. This makes the wirehouse/independent broker dealer alignment a relatively insignificant consideration—as the best interests of the consumer has always determined ultimate market success—and the wirehouse's inability to acknowledge and support expert fiduciary standing does not bode well for the brokerage industry in the immediate future and most especially the long term.
This is a fundamental question of brokerage industry survival when continues to act counter to the best interest of the consumer even if it gets better control over its overhead.
SCW