News, Vision & Voice for the Advisory Community
The Seattle-based software company says it's a data issue but Black Diamond says it'll expend resources to serve mutual clients
January 18, 2012 — 4:19 AM UTC by Brooke Southall
Brooke's Note: Without a doubt, two of the up-and-comers in the RIA technology business are Black Diamond See: How Black Diamond is faring as a unit of Advent Software and Tamarac See: What Tamarac's overhauling of its Advisor Xi has yielded. But at this point, it would seem that's all they have in common: They don't work together anymore except with a handful of legacy accounts. This article lays out the reasoning for the rift from both points of view.
Tamarac, the Seattle-based provider of integrated systems of software for RIAs, is no longer willing to integrate its rebalancing software with Black Diamond Performance Reporting — and that refusal is a factor in why one advisor has dropped Black Diamond and another has dropped Tamarac.
Tamarac's vice president of marketing, Matt Stroh, says that the Seattle-based provider of integrated systems of software for RIAs says the decision not to let any new Black Diamond users integrate with its rebalancing software comes after careful consideration.
"In 2008, Tamarac offered an initial integration between Advisor Rebalancing and Black Diamond for roughly a dozen clients," he says. "However, because Black Diamond was unable to provide the required data for our clients to use key functionality in the rebalancing application, we stopped taking on additional clients using both systems."
Dave Welling, chief solutions officer for Black Diamond, says that his company is disappointed that Tamarac chose not to integrate with its clients.
"Unfortunately for the industry, Tamarac made the strategic decision in 2009 to become a closed-architecture system," he says. "At that time, we had about a dozen Black Diamond clients who used Tamarac and benefited from the integration, and most of them remain with Black Diamond. Since 2009, we have made hundreds of enhancements to our platform and our data management capabilities, including custodial integrations, cost basis syncing, fixed income reporting and tax reporting, and have developed integrations with multiple other third parties."
Stroh says that his company still has an open-architecture system.
"While we respect Black Diamond as a competitor, their characterization that Tamarac discontinued to support the integration between our respective products as a result of a strategic decision to become a 'closed architecture system' could not be more inaccurate. Tamarac is an open-architecture system, built on SQL server and .NET technology, with a published API which all of Tamarac's integration partners use. Eight of the top portfolio accounting systems, and several outsourced service providers, work seamlessly with our API and enable full functionality of our system.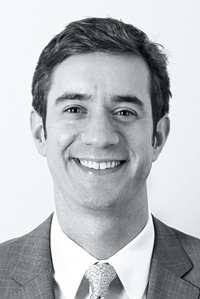 Matt Stroh: Black Diamond was unable
to provide the required data for
our clients to use key functionality
in the rebalancing application.
These portfolio systems that Tamarac work with include: Adhesion Wealth Advisor Solutions Inc. ; Advent – APX; Advent – Axys; Advent OnDemand (ABOS); Schwab Portfolio Center; Morningstar Office, dbCAMS+; and Fortigent, LLC.
Who bears the brunt?
But Tamarac may not be making enough of an effort to be certain that its rebalancing software works properly with Black Diamond's Blue Sky performance reporting system, according to Welling. See: Black Diamond releases BlueSky Mobile for the iPad.
"Great integrations require collaboration between technology vendors for the benefit of shared clients — Black Diamond is eager to commit development time to enhance our Tamarac integration but Tamarac has been unwilling to make this a priority," he says. "This position is unfortunate and is to the detriment of our shared clients and the advisory industry as a whole."
Stroh says that his company is continuing to open its architecture with other partners.
"Tamarac continues to add integration partners to its Advisor Xi platform, where data requirements and services standards can be maintained at the high level its advisor clients are accustomed to. Tamarac recently added several new partners in the areas of documentation management, financial planning, online form submission and hosted exchange — and future integrations are in the works." See: One RIA's unvarnished views on Advent, Black Diamond, Tamarac, IAS, Orion and Schwab PortfolioCenter after an odyssey of test drives.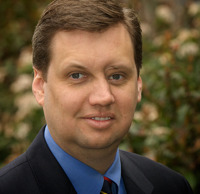 Bryant Engebretson: I'll immediately save $10,000
a year.
Case 'closed'?
Stroh adds that of the 480 RIA clients utilizing Tamarac's integrated RIA platform, nine remain that still use Black Diamond, and Tamarac supports them.
Stroh adds that Black Diamond has closed architecture in that they do not integrate with their competitors.
"Case in point, Black Diamond doesn't offer or support integrations with portfolio accounting systems including PortfolioCenter, Checkfree APL, dbCAMS+; Morningstar Office; or outsourced service providers such as Schwab Performance Technologies or BOSS, to name a few — and prior to being acquired by Advent it didn't even support an integration with Advent," he says.
Welling says that comparing integration with like applications to integration with applications that complement each other is "nonsensical" because it would not be expected that a portfolio-accounting company would integrate with companies that it is equipped to replace.
"I don't know anyone using PortfolioCenter and Advent and if they are they don't want to very long," he says.
Welling adds that when Black Diamond adds its own rebalancing software later this year (It's currently in beta with about 24 clients) that it will in no way seek to push out RedBlack Software, iRebal and others.
"We don't want to talk people out of using Tamarac if they enjoy using it," he says.
Picking sides
Tamarac brought aboard Tradewinds Capital Management LLC to its portfolio accounting package — in addition to rebalancing — on Jan. 1. The Bellingham, Wash.-based firm has three advisors who manage about $125 million of assets.
Bryant Engebretson, principal of Tradewinds, says that in general he is a fan of Black Diamond and that he was originally hoping to stay with the company, but a number of factors led him not to. Tradewinds differs from some RIAs in its willingness to take on the accounts of the mass affluent. It has a total of 900 accounts — making rebalancing a portfolio when changes are deemed necessary a significant effort.
"Rebalancing is core to my business," Engebretson says, "and that's why I communicated to Black Diamond [about it]; and they reminded me they were working on [developing in-house] rebalancing software, but I couldn't foresee that they would get up to speed."
But another advisor, Ted Rich, principal of Vinoy Capital LLC, based in Orlando, Fla., was also a customer of Tamarac and Black Diamond in 2009. When he had difficulties making the systems work well together, Rich went the opposite direction from Tradewinds — forgoing his relationship with Tamarac and replacing it with RedBlack, another rebalancing vendor.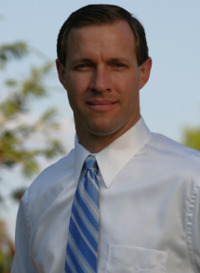 Ted S. Rich: We flipped on
RedBlack day one and we had
clean data and we could immediately
use the system [with Black Diamond].

"We couldn't get the systems to play well together; we could tell it was going to take work on our part so we said: 'let's see what else is out there.' We flipped on RedBlack day one and we had clean data and we could immediately use the system."
Rich adds that it was a pretty simple decision to stay with Black Diamond because his company had a relatively long relationship with the Jacksonville, Fla.-based company and it had only worked with Tamarac a few months. "We had a good relationship with Tamarac; we had a very amicable separation," he says.
At the Advent/Black Diamond national conference in Boston in September, Reed Colley, head of Black Diamond, said his company is making rebalancing one of its priorities. See: AdventConnect Report: Black Diamond will sell rebalancing software and better reporting on alternative investments.
Still, Engebretson says that he has since found other reasons — cost being one — to justify the hassle of switching systems.
With Black Diamond, he says, he was paying about $41,000 annually for portfolio accounting. That amount has been reduced to $36,000 under Tamarac. Plus, by purchasing Tamarac's whole bundle of services, he is saving an additional $5,000 to $6,000.
"I'll immediately save $10,000 a year," he says.
---
Mentioned in this article:
Envestnet | Tamarac
Portfolio Management System, CRM Software, Trading/Rebalancing
Top Executive: Stuart DePina
---
---
Share your thoughts and opinions with the author or other readers.
Peter Giza said:
January 18, 2012 — 4:17 PM UTC
Brooke,
I am not sure I even understand the point of discussing open versus closed "architecture" in this context. Most platform architecture are being built using "open technology". The issues related above have nothing to do with technology; it has all to do with business strategy.
Vendors chose to work with one another – or not. Sure, there are instances where the cost to integrate is too costly or the ROI is just not there in the long-term. This has everything to do with what's good for the vendor – not the advisor or the industry as a whole. This means that advisors are the ones that "bear the brunt".
Black Diamond will compete in the rebalance arena, but that will not affect the integration relationship between Black Diamond and RedBlack. In fact Black Diamond and RedBlack are continuously enhancing the relationship including working on streamlining the integration further.
I think it is important for advisors to understand what integration means and implies depending upon the route taken. Here is a definition:
A definition of integration is "an act or instance of combining into an integral whole."
A couple of questions arise:
1. What is the whole?
2. How are they coupled?
Two models of integration follow: Tightly coupled; Loosely coupled.
Advantages and drawbacks of each model:
Tightly coupled (Orion, Tamarac and Custodial et. al.) systems often:
• require a strict governance model encompassing all components within the entity
• are less sensitive to the operating environment
• limit local adaptation due to governance model over integral systems
• require sub-systems integral to the whole to be fail-safe
• limit self-determination by actors is significantly by external actors
Loosely coupled systems (Black Diamond, RedBlack et. al.) often:
• allow the entity to persist through rapid environmental fluctuations
• improve the entity's sensitivity to the operating environment
• allow local adaptations and creative solutions to develop
• allow sub-system breakdown without damaging the entire entity
• allow more self-determination by actors
What I read in this article is:
1) Advisors are making choices based upon their perceived needs and wants for their firms' business operation model. They either decide to keep their technical independence and choose applications ala carte that best serve their needs (Black Diamond + RedBlack + SalesForce) OR they choose an all-in-one platform (Tamarac + MSFT DCRM).
2) Vendors are making it harder on the advisor by locking out other vendors from their "open" platforms. This is a strategic decision and has little if anything to do with technology.
3) Advisors need to take control of their technology destiny. Voting with their dollars is only part of the solution. Advisors need to lobby the industry and that means speaking out to the vendor and custodial community through a central voice.
2012 should prove to be an interesting year especially with the APIs and advanced systems the custodial platforms are touting and the regulatory required enhancements.
Peter
null said:
January 18, 2012 — 6:44 PM UTC
Perhaps a better question that nobody seems to be asking is WHY is Tamarac unable or unwilling to accept data from Black Diamond. The fact that Black Diamond is not really a tax lot portfolio accounting system is one of the technical reasons we've seen that they don't work together. Be sure not to confuse a "Performance System" (e.g. Black Diamond) with a "Portfolio Accounting System" (e.g. PortfolioCenter, Axys).
For performance and reporting purposes, Black Diamond might be good enough for an advisor's reporting needs, but it's not good enough to seed a system like Tamarac that generates trades and through its decisioning engine can effectively put the RIA's reputation and capital at risk. To feed a system that does rebalancing, the source platform must do full tax lot, position, cost basis and cash reconciliation. And it must be able to this for transactions that not only occur today, but also ones that have a historical impact on the share quantity or cost – like corporate actions, trade corrections, cost allocations, repricing, restatements, etc and recompute today's portfolio's lot structure given all these changes in the past. If any of this is not done, then the data export being sent to the rebalancing tool is fundamentally flawed as it may have the wrong cost, lot structure, gain/loss, etc…thus causing the rebalancing output to be invalid.
I don't think this is an 'integration' problem per se. I'm sure that other Rebalancing tools that are being fed by a Performance System are running into this same issue (whether they realize it or not). I'm sure if Black Diamond invested the time and resources into being a true tax lot portfolio accounting system, then Tamarac might reconsider their position. But I'm sure Tamarac was getting tired of having to defend the output of their rebalancing tools when driven by Black Diamond data. Then again, being a true tax lot portfolio accounting system is a tremendously expensive and time-consuming investment. And, it's not what Black Diamond does as their core competency – which might make some question the value of their performance reporting as well. But I'll leave that to another post…
Brooke Southall said:
January 18, 2012 — 6:48 PM UTC
Hi Peter,
Yes, I agree that semantics make matters cloudier than ideal in these instances.
Correctly or not, "closed and open architecture" is used in the industry to describe openness, or not, both as a technical matter and a term of policy.
Sometimes we rely on the context it is used to understand the users meaning.
I'll be more mindful of not being any more confusing than need be going forward with these articles on the subject of architecture, an overused polysyllabic word. At least the technoratti hasn't appropriated words like 'gothic' and 'Victorian' to go with it.
Brooke
Mr. Livermore said:
January 18, 2012 — 8:18 PM UTC
Dear Mr. Null,
Based upon your caustic assessment of Black Diamond's capabilities and alleged deficiencies I can only suspect that you either work for Tamarac or are fierce competitor of Black Diamond. Mud slinging is rarely respected. Tamarac strategically cut off many partners that were viewed as the competition.
Your comments have just called into question all performance reporting service providers. If your assumptions and assertions are correct then there is a real problem for this industry. In fact how can anyone be assured of the quality? Are all the technology providers who depend on this data source at risk? Are errant trades being made as we speak? Perhaps you can produce proof rather than casting aspersions.
I suspect you cannot or will not. And even if you did those would be hidden by a null reference.
Regards,
JLL
Peter Giza said:
January 20, 2012 — 3:47 PM UTC
Brooke,
Semantics aside, RedBlack continues to expand its open data architecture. We currently support over different data interfaces and that list grows quarterly. Additionally RedBlack supports integration with platforms that have competing rebalancing products. As stated earlier the decision to open or close one's integration is a matter of vendor vs vendor strategy.
Kind regards,
Peter
Jeff Cowley said:
February 21, 2012 — 2:41 PM UTC
I am not sure of Mr. Null's objective, but their is validity in his statement about the challenges in feeding a trading and rebalancing system from a performance system. Performance systems are designed to calculate performance at the security level, which means they rely on daily position and transactional data from the custodian accounting system. Performance systems do not require tax lot detail and cost basis to properly calculate performance at the asset level. To execute loss harvesting or to do any tax impact analysis in a trading and rebalancing system requires tax lot detail and cost basis information from the custodian accounting system. As Mr. Null stated historical transactions and corporate actions impact cost basis and tax lot detail in the custodian accounting system and it is imperical that these changes be reflected properly in the trading and rebalancing system being used.
In any system architecture adding another layer in the data model, especially one that relies on mirroring the primary data source, the custodial accounting system, does create additional challenges.
I am sure there were many factors that went into making this decision and it was not made lightly. 3 of the 8 systems that Tamarac interfaces with are Advent Products, this seems like a risky call based on the fact that Advent now owns Black Diamond.
Jeff
Peter Giza said:
February 22, 2012 — 5:44 AM UTC
They may or may not use the lot info as you describe purely for performance reporting reasons. However, these systems do, by-in-large collect that data and make it available to rebalancing and trading systems like RedBlack. A larger issue faces the industry as Stephen Winks points to and that is proper awareness of other apps needs. That is what true integration is about and the only way real STP or streamling can be accomplished without a lot of DYI and patchwork. The industry is lumbering along toward that direction, but…
Pete
---
---