News, Vision & Voice for the Advisory Community
The Wipfli-Eide Bailly accounting merger doubles Hewins Financial Advisors' opportunity to convert CPA client funds to AUM, analysts say
January 13, 2012 — 4:06 AM UTC by Lisa Shidler
Brooke's Note: This article includes a tremendous number of dynamic elements from in and around the RIA business. There is a big-time Schwab RIA, a post-drama Securities America, a synergy-minded merger, a plan to convert CPA client dollars to AUM, a (likely) plan to move a commission business toward a more fee-based one and there is even Fargo, N.D. Enriching this tapestry of advisory life are deadpan quotes spun out by Mark Tibergien in a metaphor-rich style that is distinctly his own.
Hewins Financial Advisors LLC is poised to add $420 million of assets under administration as its affiliated accounting firm, Wipfli LLP, merges with Eide Bailly LLP, a national CPA firm currently ranked among the top 25 in the nation.
Eide Bailly owns a Fargo, N.D.-based brokerage/advisory practice that uses Securities America Inc. as its broker-dealer. At year-end, Hewins Financial had 850 clients with more than $2.6 billion in assets.
The new accounting firm will be named EB Wipfli LLP and will will have more than $314 million in combined revenue, serve a total of 70,000 accounting clients with 301 partners and operate 41 offices nationally and two locations in India. The deal should be finalized on June 1.
Though Eide Bailly's wealth management assets are considerably less than Hewins' and half of its accounts are commission-based, there are good reasons why Hewins should be salivating at the wealth management asset possibilities presented by the deal, according to Charles "Chip" Roame, managing principal of Tiburon Strategic Advisors.
Get out the map
"From Hewins' perspective this should be a positive," Roame says. "The merger is of about equal size firms, so Hewins' opportunities double. Hewins will be positioned to expand its national presence. Hewins may get a shot at a client base twice as big, which must be exciting."
Both firms are Midwest-centric, with Wipfli in Milwaukee and Eide Bailly in Fargo. The accounting units of both firms dwarf their respective advisory practices: The advisory staff at Eide Bailly employs just 24,and Hewins has about 35 on its advisory staff. The new accounting firm will have about 2,200 employees — 1,100 employees coming from each accounting firm — and 300 partners. See: Big Midwestern RIA buys itself a national presence in deal with CBIZ.
Roger Hewins, principal of Hewins Financial, says the merger carries with it significant potential to attract more affluent clients.
"These accounting firms handle large, sophisticated clients," he says. "The clients are getting bigger and more demanding, and they want firms to do all of these things such as pension plan consulting, financial planning, estate planning and 401(k) plans, and we can provide all of those services." See: Buckingham expedites turnkey 401(k) strategy by buying a fellow DFA TAMP.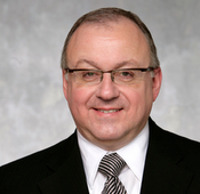 Mark Tibergien: On paper, it often
seems glorious, but the reality is
so much different.
Hewins is hoping to grab many more new clients.
"I've got a map of the United States in my office and we're talking about now having 22 locations in 12 states, including great new urban areas like Phoenix and Denver. I think the opportunity is very large."
The right key for the right door
Despite the wealth of possibilities inherent in an accounting firm bringing aboard advisory assets, Pershing LLC managing director Mark Tibergien points out that combining such practices is no easy task.
"On the surface, the merger of an advisory firm with an accounting firm is as natural as the sun and the moon, but the differences are like night and day," he says.
Having worked with more than 100 CPA firms with advisory practices when he was a consultant, Tibergien found that there was just a 10% overlap of accounting and advisory clients. Roame estimates it can be as high as 25%.
Typically, turning an accounting client into an advisory client is a difficult process, Tibergien says.
"On paper, it often seems glorious, but the reality is so much different," he says. "In the case of merger, it allows for an advisory firm to get keys for more gates to open. It doesn't mean they'll always work."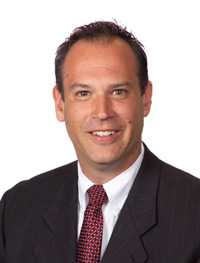 Brad Kelly: I believe that the
new ownership of Ladenburg Thalmann [Financial
Services Inc.] of Securities America is
very positive.
Complementary companies
Roame points out that Wipfli currently handles more advisory business than Eide Bailly but he believes that's where Hewins fits in by offering more advisory services.
He also says that Eide Bailly lacked muscle in the investment advisory business and notes that the Hewins advisory office is superior to the advisory offering at Eide Bailly.
Puzzle pieces
Figuring out how to merge the two advisory practices is going to take awhile, Hewins allows. It hasn't been decided, for instance, whether the assets will be moved from Securities America, and whether commission-based assets will be made fee-based.
The coming months will be spent ironing out a number of details.
"We just met in the Twin Cities and we're just starting to consider how to go forward," Hewins says. "We're taking it slow."
Hewins doesn't have any commission business, but the Eide Bailly advisory office did have commission/hybrid business.
However, Brad Kelly, director of financial services for Eide Bailly, says the company has been expanding the advisory part of its business and also feels good about changes made at Securities America.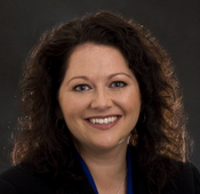 Rebecca Pomering: The answers will be
quite different for a firm that's
with Securities America and for a
firm that's with Schwab.
"With regard to Securities America, we are certainly aware of the challenges they have faced over the past couple of years," he says. "Having said that, I believe that the new ownership of Ladenburg Thalmann [Financial Services Inc.] of Securities America is very positive and puts them in a good place going forward.
He also added that any decisions made would not be based on Securities America's recent challenges. See: Three more major firms decamp from troubled Securities America to Commonwealth.
Since Hewins' RIA is considerably larger than the other advisory practice it may make melding the two practices together easier, says Rebecca Pomering, chief executive of the wealth division at Moss Adams. Still, she says the issue about how to handle the custody of the assets is a big discussion, considering the fact that these practices have very different relationships with clients.
About half of Eide Bailly's clients were advisory clients and the other half were under brokerage accounts.
"When you merge two RIAs, the questions are how are we going to serve the clients and the answers will be quite different for a firm that's with Securities America and for a firm that's with Schwab," Pomering says.
Once the two firms merge they may need to add some processes regarding how accounting staffers will work with advisory clients, Tibergien says.
"It's all about positioning advice and accounting together," he says. "Usually this is a good process that needs to happen beforehand. Regrettably, it usually happens afterward, and it's like marrying someone you didn't want to."
---
Mentioned in this article:
Moss Adams
Consulting Firm
Top Executive: Rebecca Pomering
---
---
Share your thoughts and opinions with the author or other readers.
---