News, Vision & Voice for the Advisory Community
Cetera starts looking more like an IPO candidate and Genworth shucks a distraction from its asset-magnet TAMP
January 12, 2012 — 5:01 AM UTC by Brooke Southall
Brooke's Note: Cetera is now about two years old, and during that time there have been several exciting hires and big technology investing. See: Cetera Financial shores up its technology as it prepares to take on LPL for big hybrid RIAs. There is also the implicit promise of great financial backing from ex-PaineWebber Group Inc. chief Donald Marron, whose Lightyear fund owns it. And one new policy on fees helps attract brokers to come aboard. See: Cetera's big fee move with a game-changing twist. But a couple of the big hires by Barnaby Grist, such as Jay Quinn and Mark Palmer didn't stay long at Cetera and there haven't been any big new acquisitions — until now. By purchasing this big IBD from Genworth, it opens a major new chapter on the Cetera saga. The plot also thickens at Genworth.
In a deal that one analyst calls a serious "win-win" proposition for buyer and seller, Cetera Financial Group took an important step toward a potential initial public offering, and Genworth Financial Inc. has cleared the way to take its booming turnkey asset management business to yet another level.
The Los Angeles aggregator of independent broker-dealers has announced that it plans to acquire Schaumburg, Ill.-based Genworth Financial Investment Services Inc. from Genworth Financial Wealth Management. It will pay $78 million-plus for the IBD, according to Genworth's website. Cetera declined to comment on the purchase price.
With nearly 2,000 independent financial advisors, Genworth Financial Investment Services has specialized in helping tax and accounting professionals successfully integrate wealth management into their practices since it was founded in 1981. The business has been a wholly owned subsidiary of Genworth Financial, a leading Fortune 500 company, since 1998.
IPO in mind?
The deal better positions private-equity backed Cetera Financial Group to execute an initial public offering. The company hasn't talked IPO yet, but such a transaction is the traditional top goal of private-equity groups that risk millions of dollars on these deals.
"Cetera gets 2,000 reps," says Charles "Chip" Roame, managing principal of Tiburon Strategic Advisors LLC. "To go from 5,000 today to a level of maybe 10,000 needed for a legitimate IPO, they need to buy firms of size. I assume they will look at every firm with over 500 reps that comes up for sale. There are only about 25 IBDs that have 1,000 reps so they need to buy when they can, to some degree."
Roame believes that LPL Financial LLC established 10,000 reps as roughly the mark to reach for critical mass with its IPO. See: 10 reasons why LPL Financial could pull off a hot IPO in a cold market.
Besides scale, another significant facet of the deal is that it takes Cetera further down the path of providing advice on a fee basis, according to Valerie Brown, chief executive of Cetera. The deal adds $13 billion of assets under administration, including $4 billion of assets under management. At the end of September, Cetera had 5,000 advisors with $75 billion of assets under administration, including $15 billion of fee-based business.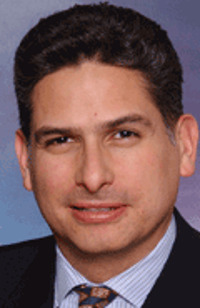 Enrique Vasquez: [This] will help us
drive continued growth for our financial
advisors and expand our presence in
the growing market of tax and
accounting professionals.
Big bet
The deal says two important things about where the two-year-old Cetera venture stands, according to Cecile Munoz, president of U.S. Executive Search in Los Angeles, who has been retained by Cetera to do executive searches.
It underscores how strongly committed parent Lightyear Capital Inc. is to making Cetera succeed after committing to spend $78 million on the deal. It also shows how committed Cetera is to the model of holding a series of autonomous broker-dealers that serve different kinds of clienteles.
The Genworth unit comprises largely CPAs and other accounting professionals who do a side business of wealth management, giving Cetera its fourth distinctive business model among its four broker-dealers. PrimeVest Financial Services Inc. of St. Cloud, Minn., targets financial institutions. Multi-Financial Securities Corp. of Denver is a traditional IBD. Financial Network Investment Corp. of El Segundo, Calif., has a regional focus and could be focused on buying up smaller, regional IBDs, Munoz adds.
Independent focus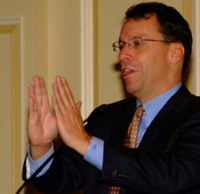 Chip Roame: Owning one of those
channels could be a conflict and
it was certainly likely [to be]
a distraction, with lower margins and
more risk.
Brown agrees that the Genworth deal says most about Cetera's commitment to covering the spectrum of advisor and client needs through its portfolio of IBDs.
"This transaction we think cements what we've been saying about focusing on the multiple faces of the independent."
Brown adds that Cetera likes it that CPAs and other tax preparers affiliated with the Genworth unit tend to be trusted advisors and that their positioning with clients bodes well for growth and greater fee-based business.
Roame points out that when Cetera was formed from three IBDs owned by ING Groep NV, two other IBDs were left behind, and this deal adds one back.
Too big to swallow?
Still, Roame says he wonders why 1st Global Financial Corp. or H.D. Vest Financial Services, which serve 4,982 and 1,200 tax-preparing IBD reps, respectively, didn't buy Genworth's IBD and tuck it in with their own. "I am surprised H.D. Vest and 1st Global did not outbid Cetera — especially H.D. Vest, because it, too, is backed by private equity that likely wants to grow the firm."
Munoz says that both H.D. Vest and 1st Global are good companies, but it's possible that Genworth's IBD was too much for either one to swallow right now. H.D. Vest was spun out of Wells Fargo & Co. last year, and its new owner may be catching its breath, she adds. H.D. Vest was sold to Parthenon Capital Partners, a Boston- and San Francisco-based private-equity firm, according to a June 29 announcement.
Neither Parthenon nor 1st Global responded to phone queries placed on Wednesday for this article.
H.D. Vest and Wells Fargo didn't disclose a price in the statement announcing the deal. San Francisco-based Wells Fargo bought H.D. Vest for $128 million in 2001.
Removing a channel conflict
As good a purchase as the Genworth IBD may have been for Cetera, it may be equally good — or even better — for Genworth as a divestiture, according to Roame.
In Genworth Financial Wealth Management, "Genworth has a thriving AUM, relatively high-margin business [formerly AssetMark]. This deal allows its management team to concentrate on [building up this TAMP]. Genworth's model is to sell its services through many third-party channels. Owning one of those channels could be a conflict and it was certainly likely [to be] a distraction, with lower margins and more risk."
Distinct markets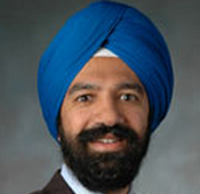 Gurinder S. Ahluwalia: We can now
focus 100% on serving our clients
— financial advisors and third-party broker-dealers.

Gurinder S. Ahluwalia, president and chief executive of Genworth Financial Wealth Management, allows that indeed offloading the IBD has benefits that go beyond remuneration.
"This transaction creates significant strategic benefits for our business and our advisors," says Ahluwalia. "...We can now focus 100% on serving our clients — financial advisors and third-party broker-dealers — including GFIS as it becomes part of Cetera."
Genworth has been making hires of high-profile talent as it continues to prepare for greater growth. See: Genworth Financial snags Myra Rothfeld from Citibank.
Though the IBD is breaking away from Genworth, it is taking another, $2.7 billion, TAMP with it. "It's the largest portion of our fee-based business and it's very well received in the accounting market. We think we can leverage this product access across the wider Cetera," says Enrique Vasquez, GFIS' president and chief executive. He will remain the head of this unit under Cetera.
---
Mentioned in this article:
---
---
Share your thoughts and opinions with the author or other readers.
http://mamosite.ru/user/kopetpduyg/ said:
June 26, 2014 — 5:16 PM UTC
It is not any other cameras since it is one that's measuring five megapixels in terms of the sensor rating. Also, it is going to be offered with 720 p HD video recording capabilities. The new iphone 4 will be powered by a 1 GHz processor that is certainly supremely quickly. The apple iphone 4 is available within the UK on both contract options and the SIM free option. Contract options from various network providers like Vodafone and others will cost around ?40 per month, with various incentives also offered along with this package. Apple apple iphone 4G Review
---
---