News, Vision & Voice for the Advisory Community
The South African-born entrepreneur lost millions of his family's money in the 1980s before hitting on a winning formula
January 10, 2012 — 4:08 PM UTC by Steve Garmhausen
Brooke's Note: It's hard for people from disadvantaged backgrounds to make a mark in the world. But there's also a challenge for someone from extreme privilege to make a mark — or if they do, it gets discounted. Here's a story of a young man who is overcoming the latter challenge — going the hard route to the point of not graduating college and producing his own track record on a big, hard numbers stage.
How different is Julian Koski's investing methodology? So different, he says, that the New York-based money manager had to go to India to find a team of analysts willing to embrace it.
"It was a cultural issue," explains Koski, the co-founder of Transparent Value, LLC, which employs a team of 180 analysts in Mumbai. "We were having a very hard time hiring analysts from traditional business schools and convincing them about this method we were employing."
Koski acknowledges that cost savings were part of the reason the analyst team is in India. But Transparent Value's methodology is a maverick one nonetheless, and it has attracted $200 million in mutual fund and separate account assets since becoming publicly available in 2010.
Red flag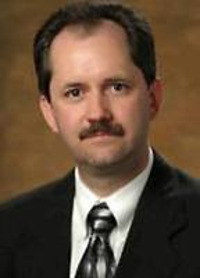 Ridgely Walters: Julian has a very
interesting story.
The story of Transparent Value is interwoven with the Koski's personal history. The scion of a South African industrialist family and self-taught investor, Koski took the lessons learned from investing failures three decades ago and transformed them into the methodology that underpins his company today.
"Julian's a very interesting person, and he has a very interesting story in the [stock valuation] metric he's developed," says Ridgely Walters, senior director at Dow Jones Indexes, which has created a series of indexes based on Transparent Value's approach.
Transparent Value doesn't seek to determine whether a stock is undervalued or overvalued using traditional criteria. Instead, its methodology revolves around the simple question of whether a company can generate the free cash flow necessary to support the current price of its stock. When investors have driven stocks to a point where management can't deliver, Transparent Value throws a flag.
Koski's approach puts him at odds with much of the stock-investing world. "This idea of growth and value sectors and subsectors doesn't hold much sway with us," he says.
Transparent Value has seven mutual funds. Three have one-year track records: As of the end of November, no-load shares of U.S. Large-Cap Aggressive Index Fund were down 1.58%; those of its U.S. Large-Cap Market Index Fund were up 5.7%; and shares of its U.S. Large-Cap Defensive Index Fund were up 7.91%.
What you know
Koski got his start as an investor around the time his family emigrated to the United States in the early 1980s. South Africa's changing political and business climate had prompted the family — Koski simply describes them as "industrialists"—to get out of their business and leave the country.
"The business environment … was different almost every day," Koski says. "That kind of unpredictability isn't good for business, regardless of the country you're in."
Koski believed the United States would be more fertile ground for business success—and over the years he has founded or co-founded multiple companies. The most successful of them, Smerkovitz & Associates, a valuation, financial consulting and performance measurement firm, was sold to Ernst and Young in 1992.
As for Koski's asset-management career, it started almost by happenstance, when his family—ignoring his lack of investment experience—asked him to help manage their portfolio.
It didn't go well.
"It turned out to be quite a disaster for our family; we lost in the multiple millions," he says.
Investing in the United States, Koski learned, was very different from investing in South Africa. "[In South Africa], it was more who you know than what you know; you get insider information and you're fine. My dad and I were very naïve to think we'd get good advice."
Reverse engineering
After that experience, Koski became fixated on finding better stock evaluation methodologies. He had studied accounting in college in South Africa, but didn't have, then or now, formal stock analysis or investment training; he describes himself as a self-taught expert.
In 2003, with partner Armen Arus, Koski co-founded Transparent Value, an asset manager built on an investment process the company has dubbed Required Business Performance. RBP uses a reverse discounted cash flow valuation model. DCF is a hallmark of financial analysis. But instead of looking for a stock value based on assumptions about the company's growth, it tries to map out the rate of growth of the company's free-cash flow. In simple terms, RBP seeks to determine whether Apple is likely to sell the 58 million iPods needed to support its $135-per-share stock price. If it's not, buyer beware.
In 2008, a year before Transparent Value took its investing approach to the public, the company and Dow Jones Indexes launched a series of indexes based on RBP.
"It's a great innovation," says Walters. "It uses a well-accepted approach to valuing a company, but it reverse-engineers it."
Forecast: Cloudy
The seeds of Koski's approach can be found in a simple observation from his unsuccessful investing experiences in the 1980s: The stocks that brokers were presenting to him as winners typically… weren't.
"I learned in the '80s that to try to pick winners was the equivalent of forecasting the economic fortunes of the company," he says. "The future is completely unknowable."
The more that active managers forecast winners, the more they increase their odds of investing in losers, Koski says. The way to generate alpha and build a sustainable investment model is, he says, to actively avoid losers.
Avoiding losers isn't a glamorous business, Koski admits and companies that fit Transparent Value's winner profile tend to be plain Jane. "I noticed that in my family's portfolio, it had always been the unsexy names that made money. Unsexy is better than sexy, but only in stock picking."
Not for all markets
Six years after co-founding Transparent Value, Koski sold a 60% stake to New York-based global financial services firm Guggenheim Partners (The company is now known as Guggenheim Transparent Value Advisors, LLC), which was looking to expand into equity asset management.
"If I was going to make this available to the market, I needed a platform and infrastructure," Koski says. "Guggenheim was the right company; I think it we landed in each other's laps quite fortuitously."
As fixed-income specialists, Guggenheim saw in Transparent Value an approach it could appreciate, one that relies on objective data and math rather than "the typical 'stories' that are often associated with equity investing," Koski explains.
Guggenheim, which has $125 billion assets under management, made "substantial" investments in infrastructure and to seed the funds," according to Koski.
Because of Transparent Value's unorthodox approach, there weren't many other potential acquisition partners, Koski says. "A lot of firms are certainly not embracing what we do."
Note of satisfaction
It's hard to miss a note of satisfaction in Koski's voice as he relays that piece of information. His story isn't rags-to-riches—riches-to-more-riches might be a better description—but he has a clear zeal for both entrepreneurship and for challenging conventional wisdom.
In researching Koski, I noticed that he doesn't have a college degree, and I e-mailed him to ask why.
"I didn't graduate—then again, neither did Bill Gates, Mark Zuckerberg or Steve Jobs," he responded from India. "I'm not saying that I'm like them, just that a college degree doesn't guarantee success or insight."
---
---
Share your thoughts and opinions with the author or other readers.
Maria Marsala said:
January 11, 2012 — 2:43 PM UTC
Many of us didn't graduate or even attend college, for sure. But Mr. Koski, it's time to take your profit and put it back into outsource to the USA.
---
---