News, Vision & Voice for the Advisory Community
The heavy hitters offered encouragement to advisors on Envestnet conference call
January 10, 2012 — 6:07 AM UTC by Lisa Shidler
Brooke's Note: These seers have something in common: They appear to be tired of being pessimistic. Just as there may be a pent-up demand for buying flat-screen TVs., the same may be true for buying into optimism.
A trio of investment power-hitters predict that 2012 will be another bumpy year for the markets but should be ever-so-slightly better than last year. See: The state of the 2011 investment landscape and how it bodes for 2012.
On Monday, Envestnet held a conference call for financial advisors to give them a glimpse of what to expect this year. On the call were Tony Crescenzi, executive vice president and strategist and portfolio manager at PIMCO; Bob Doll, chief equity strategist for fundamental equities at BlackRock; and Milton Ezrati, senior economist and market strategist at Lord Abbett.
All three companies have funds on Envestnet's platform and while Envestnet hosts routine market conference calls throughout the year, the company chose to kick off the first call of 2012 with some major industry leaders. Envestnet's chief investment officer, Brandon Thomas moderated the call.
Good riddance!
This year will be filled with myriad wild cards that could hurt or help the markets — the Eurozone crisis, the Middle East, the U.S. presidential election and projected economic slowdowns in China and India.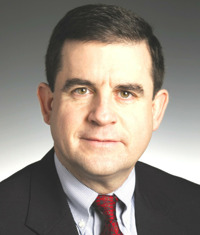 Bob Doll: These aren't solutions; they're
just pretty big fancy Band-Aids.
But even with all those danger spots, these funds managers expect that we'll get through them — which certainly beats the alternative — outright disaster.
"I've not met anyone in our business who is upset that 2011 is over," says Doll. "We think the U.S. economy is going to muddle through this year."
He predicts that the U.S. economy will grow this year at the slow rate of about 2% to 2.5%.
All eyes on Europe
All three fund managers say they're closely monitoring Europe and feel that success or failure there will dramatically impact the markets.
"We're cautiously optimistic. What has to happen is Europe has to hang together," Doll says. "That's the biggest wild card among a lot of wild cards. Europe has to be unified in having a unified monetary policy and they have to figure out a way to do that."
Europe's massive problems won't be solved this year, but even inching forward toward a solution will offer some solace to the markets.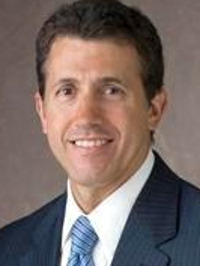 Tony Crescenzi: They're going to feel
empowered since it's an election year.

Doll predicts that as long as Europe can manage to avoid a huge crisis — like dissolving of the Euro — it can ride out the storm.
"Our view that Europe doesn't fall apart isn't that they solve their problems it just means they muddle though. They avoid the problem of having to bailed out by a bank," Doll says. "These aren't solutions they're just pretty big fancy Band-Aids."
Crescenzi predicts that the European crisis will drag out for quite some time because the problems are so massive it'll take years to straighten things up completely. Still, he says, European leaders need to be proactive.
"Europe has to do more. The world is playing a game of hot potato with sovereign debt and U.S. debt," he says.
Double-dip chatter
Ezrati believes equities will be strong this year but that due to the slow growth of the U.S. economy there will be renewed chatter about the dreaded double-dip recession.
"The double-dip fear mongers are 0-2 and we think if they come out again they'll be 0-for-3," he says. Even though the economy will still be vulnerable, he believes that a number of factors — including U.S. household incomes — will continue to improve.
In fact, simply avoiding disaster is actually excellent news for the markets.
"You don't need absolutely good news," Ezrati says. "We don't need a booming economy or the federal government to solve its debt problem. All we need is to see the fear lifted."
No big decisions from D.C.
Because of the uncertainty in this election year, the fund managers predict that there won't be any massive legislation from Washington. And it's actually good news for the markets that policy-makers won't be throwing out any curveballs.
"This is a year we won't have to worry very much about Washington," Crescenzi says. "People had a sense of helplessness watching the events last year with the debt-ceiling crisis and this year they're going to feel empowered since it's an election year."
Slow growth in the East
China and India are also expected to have slower growth this year, Doll says. Earnings growth will be modest again, Doll says.
He favors dividend-paying companies and is upbeat about energy sector and health care stocks this year. Doll is also upbeat about domestic large-cap stocks.
---
Mentioned in this article:
---
---
Share your thoughts and opinions with the author or other readers.
---