David Darnell tells Merrill Lynch advisors he won't mess with their pay
But recruiters say all comp factors don't necessarily show up on the official payout grid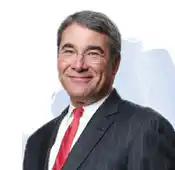 David Darnell spent time today letting Merrill Lynch brokers know that he's a banker sympathetic to generous brokerage compensation.
---
---
Mentioned in this article:
LPL Financial
RIA-Friendly Broker-Dealer, RIA Welcoming Breakaways, Advisory Firm
Top Executive: Dan Arnold
---
---
---
Jeff
September 8, 2011 — 4:20 PM
I wish I had a dollar for every presentation I made to my brokers once we were aquired by BofA saying "your comp won't change". I'd be rich!
It did change…..
Brooke Southall
September 8, 2011 — 4:24 PM
Jeff,
Thanks. Your comment is too interesting not to understand it better.
Are you referring to when you worked at Montgomery Securities? Can you offer a little more history and how the comp changed?
many thanks,
Brooke