News, Vision & Voice for the Advisory Community
Weaned on U.S.Trust talent, the New York-based RIA now has a Midwestern foothold and a formula for big-time poaching
September 7, 2011 — 3:33 AM UTC by Brooke Southall
Brooke's Note: Jeff Maurer made a big splash when he lured many of his most loyal lieutenants from U.S. Trust. That was impressive. But this poaching of a smaller team from Minnesota may strike greater fear in the hearts of bloated banks. The former U.S. Trust CEO is showing that his company can mutate and replicate its success on different fields of play.
Evercore Wealth Management LLC has poached another high-value team – this time at the expense of a Minneapolis-based wealth- management business unit owned by Wells Fargo. See also: Giant Indiana RIA is the latest to take a bite out of Wells Fargo's UHNW unit.
In its first two-and-a-half years in business, Evercore has grown to $2.9 billion of assets on the strength of a massive raid of U.S. Trust talent and tight ties with its affiliated investment bank, Evercore Partners See: A big Boston rainmaker joins an RIA start-up in New York with meteoric growth.
Now, the New York-based wealth manager has lured away six key leaders of Lowry Hill, which manages about $5 billion of assets from four offices. They are: Martha Pomerantz, who spent 16 years as an investment principal and co-chair of the investment committee at Lowry Hill; Julie Krieger, an 18-year Lowry Hill veteran; Michael Seppelt, who had been with the firm for 11 years; Pam Lundell; and Stacie Price. The new group is expected to bring several hundred million of AUM thanks to their tenure and prominence at Lowry Hill, sources say.
In a testament to the firm's confidence in their asset-luring abilities, each of these advisors joins Evercore as a partner.
Evercore, founded in 2008 by former chairman and CEO of U.S. Trust Jeff Maurer, now has 23 partners and 52 employees. See: Evercore is looking to its future after lifting out a huge team of U.S. Trust financial advisors. The ex-Lowry Hill advisors will remain in the Midwest.
This is the second major poach of a Minneapolis advisor in the past few weeks. See: Former Northern Trust CIO brings a cool billion and lofty credentials to HighTower.
"The expansion of Evercore Wealth Management in the Midwest is a significant step in our development as a leading national firm," says Maurer, CEO of Evercore Wealth, in a statement. "We welcome our new colleagues, who have deep experience and share our partnership values. They are committed to delivering to their clients the highest standard of independent advice, investment expertise and personal service."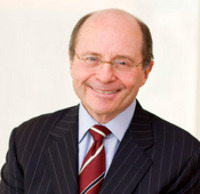 Jeff Maurer: The expansion of Evercore
Wealth Management in the Midwest is
a significant step in our development
as a leading national firm.
Jumping off point
The catalyst for the breakaway came in January when Wells Fargo decided to merge its corporate family office business, Wells Fargo Family Wealth, with Lowry Hill under Jim Steiner, a managing principal who has been with Lowry Hill since 1998.
Wells Fargo Family Wealth manages about $26 billion.
The two business units each have nearly 300 clients. But there is one major difference: Lowry Hill has a minimum account size of $10 million, while Wells Fargo Family Wealth requires $50 million. The combined business also includes the former Wachovia Corp.'s Calibre wealth management business.
House calls
The difference in asset minimums was a deal-breaker for Martha Pomerantz, who says that by moving over to Evercore she'll be able to offer investment services with the kinder, gentler Midwestern approach that she's accustomed to employing. Pomerantz says there is an abundance of wealthy clients to be found in Midwest states like South Dakota and that she is willing to go a long way to serve them.
Pomerantz means that literally: Recently, she flew to Sioux Falls, S.D. and then drove another five hours to Aberdeen, S.D. to meet with such a client. Advisors at her better-known competitors aren't known for making those kinds of house calls, she says.
Evercore's strong trust capability was also a draw, Pomerantz says.
Sandra Deem, Charlotte, N.C.-based spokeswoman for Wells Fargo, says her firm's integration with Lowry Hill is not yet complete but is "progressing as planned" and that the new unit's clients will continue to receive "high touch" service.
No dotted line
Pomerantz says that over the years she has competed most frequently with companies like Goldman Sachs and Alliance Bernstein and less frequently with U.S. Trust. The latter BofA-owned firm accepts clients with $5 million, thus reducing overlap.
Early indications bode well for the team bringing along their Lowry Hill clients to Evercore, Pomerantz says. One big help: Lowry Hill never made partners sign contracts.
"We're very fortunate that we never signed anything," Pomerantz says. She and her fellow Lowry Hill breakaways put up money to become partners in Evercore.
---
---
Share your thoughts and opinions with the author or other readers.
---