Bernie Clark: We win a disproportionate share of business.
Brooke's Note: There are two prominent reasons why Charles Schwab & Co. still holds a dominant lead in the RIA custody business. As a first mover in the 1980s, it got at least a five-year head start before competitors woke to the opportunity. This head start is particularly important in asset custody because moving a book of business is a nightmare. Schwab's other advantage – and the reason it continues to win new business – has been its ability to take its retail service magic and apply it with advisory clients. Schwab, by most service measures, still maintains that edge. Still, the free enterprise system has been hard at work developing an array of worthy competitors who know Schwab's playbook almost as well as Schwab itself does. Not only have Fidelity, TD Ameritrade and Pershing – for starters – observed the market leader closely, they have poached relentlessly from Schwab's pool of executive and relationship-management talent. They have also lured away (mostly smaller) clients. The result of all this change is that a reporter can at least discuss Schwab and its competitors in terms of a real horse race.
Schwab Advisor Services is still No. 1 and growing fast, but with competing custodians rapidly gaining ground, industry watchers are beginning to ask: How long can Schwab's dominance last?
The San Francisco-based custody giant gained nearly 1,000 RIAs and $49 billion in net new assets in the last year with nearly 7,000 firms and solo practitioners currently using its platform. Its overall assets have climbed from $596 billion a year ago to nearly $700 billion in the second quarter of 2011 ended June 30.
Bernie Clark, executive vice president the head of the company's advisory division, predicts that by the end of 2011 the custodian will have captured about $50 billion in net new assets from existing advisors and new recruits, and will have about $800 billion in total assets.
Fidelity rising
But even though Schwab controls a seemingly unassailable lead in the market, analysts and competitors – Fidelity Institutional Wealth Services in particular – no longer see its industry-leader status as set in stone.
Fidelity is the "fastest-growing player in the RIA custody arena," according to a July study from Aite Group entitled "New Realities in Wealth Management from Dusk Till Dawn."
"[Fidelity] grew its custody assets by more than a quarter in each of the last two years, and has been inching closer to leader Charles Schwab during this period," the report states. Indeed, assets of Fidelity Institutional Wealth Services jumped $110 billion from $410 billion to $520 billion in the 12 months ended June 30. This growth, however, is a not a pure measure of Fidelity's progress.
The company mixes in assets from third party administrators (of 401(k) plans) and trust companies. It stubbornly refuses to disclose what portion of its assets are represented by these non-RIAs.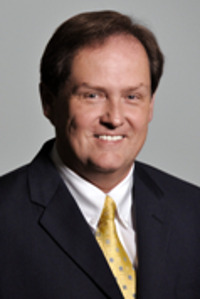 Greg Cherry: With Fidelity's growth, the
question is: At what point do
they overtake Schwab? They are putting
a direct attack on the market
leader.
Direct attack
"With Fidelity's growth, the question is: At what point do they overtake Schwab?" says Greg Cherry, senior analyst of Aite Group. "They are putting a direct attack on the market leader. Schwab has been going after the largest asset advisors and that is fine if they can get them, but if they don't then perhaps they should have used their efforts on something else."
Fidelity has more than $500 billion under administration, adding more than $200 billion over the past two years alone, an increase of 61% since 2009, says its spokesman Stephen Austin.
Further, Austin says, the average size of the large teams joining Fidelity has increased by 38% to $98 million in the last year and the company's pipeline is stronger than ever.
"We are very proud of the leadership we have established among RIAs and breakaway brokers, and the increased investments we have made on their behalf," Austin says. "In addition, we offer breakaway brokers many options for independence." Fidelity has been particularly successful winning the assets of big advisors joining HighTower Advisors. The Chicago-based aggregator tends to win RIAs that want to continue doing both fee and transaction-based business and Fidelity has positioned itself well to win that business.
Fuzzy math?
But Clark, while acknowledging Fidelity and other competitors' growth, questions the number of teams it and other competitors claim to have recruited.
"It's hard for me to understand some of the numbers our competitors are putting out there," he says. "They don't make sense to me. I wonder if they are counting members of teams or extended family. We try to be as transparent as possible."
Clark didn't speak directly to any of the numbers Fidelity put forth.
In response, Austin says it feels the assets coming from breakaway brokers are a better indicator of growth than the total number of advisors.
"Our pipeline of breakaways … is as strong as ever and we only expect it to grow as more brokers explore their expanding options for independence," Austin says.
Fidelity doesn't list the total number of advisors. For instance, in 2010 Schwab lured $13 billion in new breakaway assets from 163 teams. Fidelity was only slightly behind at $12 billion in new breakaway assets from 146 teams, according to an Aite Group report.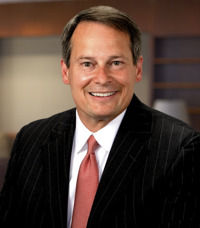 Walt Bettinger: Schwab sees the RIA
as the best solution for high-net-worth
clients with complex needs looking for
customized financial advice.
Win, place, show
Aite's report, which lists assets at the end of 2010, puts Schwab in first place with $655 billion in assets. Fidelity was next in line with $500 billion. Coming in third was State Street Wealth Manager Services with $121 billion. Rounding out the top five were TD Ameritrade and Pershing Advisor Solutions with $116 billion and $85 billion, respectively. In other words, Schwab had $655 billion of asset custody versus a combined $822 billion for the rest of the field.
Currently, Schwab and Fidelity dominate the market providing custody services to nearly 75% of the assets, Aite reports.
But Clark contends that there is no evidence that Schwab is losing its sizable lead in the industry. All firms are making advances, he says, especially his own.
"I think there's plenty of room for everyone to grow – it's a rapidly growing industry and we win a disproportionate share of business."
More of the same – but better
Allowing that there's always room for improvement, Clark believes his firm is on the right track, saying that Schwab's top two priorities are to help advisors forge business strategies that include strong succession plans and to help RIAs navigate the cumbersome regulatory landscape.
"It's more of the same but better," he says. "Our clients remind us that we're their custodian and we should never lose sight of our day-to-day job as their custodian.
Walter Bettinger, CEO of The Charles Schwab Corp. says that RIAs fill a big niche in his company's service spectrum.
"The thousands of advisors that we serve through Schwab Advisor Services are an enduring part of Schwab and our success, and as we have for 25 years, Schwab sees the RIA as the best solution for high-net-worth clients with complex needs looking for customized financial advice," Bettinger says in an e-mail. "At the heart of our successful collaboration is a common passion for helping clients reach their financial goals and a commitment to service."
Still, as Schwab grows as a custodian, 401(k) provider and provider of high-level advice through its branches, sparks occasionally fly and strain relations with RIAs. See: Was Schwab's letter of apology to RIAs good enough?.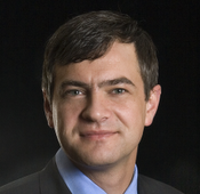 Philip Palaveev: Do any of the
custodians have the chance to be
the No. 1 custodian in the
next five years? Probably not. But
that hasn't stopped them from growing
assets.
Schwab is not in danger of losing its first-place status anytime soon, says Philip Palaveev, president and principal of Fusion Advisor Network,
"Do any of the custodians have the chance to be the No. 1 custodian in the next five years? Probably not. But that hasn't stopped them from growing assets. They've all been successful."
Rapid growth a challenge for giant firms
It's no surprise that other custodians are growing at a more rapid rate than Schwab, given that Schwab is such a massive firm, says Cerulli analyst Bing Waldert.
"The bigger you are, the harder it is for you to grow quickly" on a percentage basis, Waldert says. "TD and Fidelity are growing faster than Schwab but they have a long way to go to catch Schwab."
The race to the top may hinge on hybrid advisors, which are the fastest-growing channel, advancing at an average clip of 18% annually for the past six years, according to Cerulli Associates. Given this explosive growth, the RIA custodians best prepared to handle such firms will be best positioned to lead the field, says Waldert. About 20% of Schwab's RIAs are considered hybrids. See: 5 Reasons why the hybrid RIA model may be a bigger deal than ever.
Because Fidelity and Pershing both own separate clearing companies, each of them has built much of its marketing around this hybrid theme. See: Fidelity is bidding its HybridOne brand farewell. Schwab has long served hybrids but it is seeking to up its game in this area by forging closer ties with IBDs.
"[Hybrids have] told us they'd rather pick the broker-dealer of their choice," says Clark. "We've tried to structure alignments to create the ease of doing business." He points out about one-third of Schwab's RIAs who have commission business and under the Schwab platform can pick their own IBD. "The reality is I don't know that there are many who are [hybrid-] friendlier than we are," he says. See: A giant is awakening in the hybrid RIA market.
Deal in the works with IBD?
Clark declined to name specific IBDs and says that so far "no deal" has been reached. It previously announced a deal with National Financial Partners. Meanwhile, he says, Schwab saw a 45% increase of advisors hailing from IBDs in 2010 and believes that will continue. See: IBD reps are new wave of breakaways to the RIA channel, say some recruiters and custodians.
Clark also maintains that many IBDs are seeking new business models for advisors who may want to become pure RIAs and that Schwab is in an excellent position to partner with the IBDs.
"What I continue to hear from IBDs is: are there other ways we can do business?" he says. "It's a passion of mine to continue to explore that but there has to be a willingness to craft a model like that."
However, Clark does say that Schwab can and will continue to win business from IBDs, even the nation's biggest, LPL.
"We tend to see mass migration," he says. "There are a lot of advisors in 2008 who fled wirehouses and went to IBDs and began to grow larger and decided they wanted to become fully independent and we win a lot of that business." See: Breakaway Movement II is kicking in, say Schwab and Fidelity execs.
Grand integration plan
On the technology front, Schwab is betting that its ambitious effort to unify a constellation of top technology vendors will pay off in a big way.
However, the company has been slow to roll out the program. It completed a beta test with 12 RIAs and has started a pilot phase with Salesforce CRM software. Clark says the new system will make advisors' technology more efficient, slash errors and increase their workflow.
"This will be the basis of our platform for many years and we're going to continue building off of this," he says. "We're talking with many other providers we could bring along." For more on Schwab and its CRM integration, see: Dreamforce review: Social media enters the business cloud and why RIAs should care.
But praise for the fledgling platform is not unqualified, with some saying that close wiring only works with a very limited number of vendors.
Perhaps more importantly, say detractors, Schwab's deliberative pace has given its competitors an early-to-market head start. Fidelity's WealthCentral and Pershing's NetX360 have had close integration with a handful of third-party vendors for a few years – and TD Ameritrade Institutional has caught the industry's imagination by opening what amounts to an "app store" enabling vendors to largely undertake integration themselves.
Schwab brushes aside these criticisms, maintaining that its slower approach reflects a desire to assure the highest level of quality in its interconnectivity and that there is an ongoing validation process to make sure the connections are rock solid. See: Beta test of Schwab's grand integration plan draws rave, but will the slow rollout prove detrimental?.
Clark says that advisors would be able to use this system with other custodians as well. "It's not captive to Schwab," he says.
A matter of scale
Although Schwab is known for recruiting the industry's biggest advisors, Clark stresses that the company is interested in any advisor with $10 million or more in assets. This is a bit of a shift that has come about the last few of years as technology has changed and made it profitable for Schwab to handle RIAs with low balances.
"We play the entire spectrum," he says. "We have a large number of clients with under $50 million and we're helping them all of the time."
Clark emphasizes that the firm doesn't plan to raise its $1,200 quarterly fee on advisors who have $10 million or fewer assets under management. Fidelity raised its quarterly fee to $2,500, which may help explain why Fidelity's total number of advisors hasn't budged in the last 12 months, staying at about 3,100 while Schwab added several hundred to land at its historical high-water mark of about 7,000.
He also says the firm is always looking to connect with other firms, TAMPs for instance, to help RIAs grow their businesses.
"I think the time is now that advisors are more open to outsourcing all of these things," Clark says.
Alternatives solutions
Another prong in Schwab's growth strategy is to create an industrywide solution for alternative assets. Schwab has been working for some time to make offering alternatives cheaper, easier and more transparent for advisors. See: After a wait, Schwab has a program for alternative assets.
The Depository Trust & Clearing Corp., a New York-based utility for the financial services industry, has its AIP platform that is meant to provide transparent and low-cost transactions for advisors and custodians with standards that would be used by the entire industry. Advisors with Schwab are using this platform as well. See: Schwab leads effort to create industrywide solution for alternative assets.
Schwab says as advisors use alternatives, it's important that there are detailed procedures, policies and third-party audits in place.
"It's the very early days but people are using it and we think this is very helpful," Clark says.
| | |
| --- | --- |
| Name of custodian: | Schwab Advisor Services |
| Address: | 211 Main Street San Francisco, Calif. 94105 |
| Phone number: | 877-687-4085 |
| Founded: | 1987 |
| Parent company: | The Charles Schwab Corporation |
| Total Assets in custody: | $698 billion (as of Q2 '11) |
| Number of RIAs using platform: | Approx. 7,000 |
| Head of RIA custody business | Bernie Clark |
| Starting year with the company: | 1998 |
| Head of RIA sales | Jon Beatty |
| Starting year with the company: | 1997 |
| Custody and trading platform: | SchwabAdvisorCenter.com |
| Technology platform: | Evolving with Schwab Intelligent Integration |
| Other technology solutions: | Schwab OpenView Gateway and Schwab OpenView Integrated Office |
| Last major update on tech platform: | 2011 |
| Minimum assets for advisors: | $10 million |
| Fees for RIAs that fall under the minimum: | None |
| Quarterly service fee if less than $10 million after first year: | $1,200 |
---
---
Mentioned in this article:
---
---
---