Ed Gjertsen: It's the microwave generation.
Brooke's Note: Trust was able to build itself into a feisty little custodian with some very big RIA clients by creating what many of them see as a superior technology. Now the Denver, Colo.-based company is out to prove it can take it technology act to a new level.
Mark Aubry is rarely in the office – at least when he meets with clients.
The principal of Aubry Group LLC, based in Bloomington, Ill., is part of a new generation of free-wheeling advisors who are building their practices almost exclusively by hitting the road. Aubry's clientele is composed mainly of young doctors and he'll go wherever he needs to meet with them. That means he's on the road for literally 95% of client meetings.
On the same page
This hyper-mobile advisory practice makes Aubry, 38, a big fan of an upgraded technology, Liberty, being rolled out by Trust Company of America. Advisors currently using the product say that it takes the use of a mobile platform to a new level because everything that can be seen on a PC can be seen on a smart phone or tablet in the exact same configuration.
"With another custodian we have mobile access but the browser version and the regular version are different. [With Liberty], you don't have to hunt," Aubry says.
An extra plus is that the layout is also the same for clients so that everyone is on the same (virtual) page.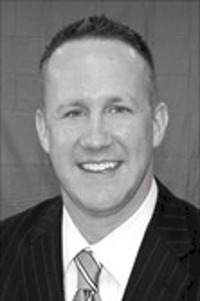 Spending most of his time on
the road meeting with clients, Mark
Aubry is especially glad that Trust
has created a hyper-mobile approach to
custody technology.
"It's exactly the same no matter what device," Aubry says.
The technology officially rolls out on Oct. 1, but some Trust clients have gotten previews of what the RIA asset custodian hopes will propel a new period of growth at the company.
Aggressive growth
The new mobile platform is the latest in a number of steps Trust Company of America has taken to continue its intense growth. The Denver, Colo.-based custodian started 2009 at $7.1 billion. Trust's total RIA assets in custody at the end of the first quarter of 2005 were just $2.3 billion.
Last year, the firm hired Bob Oros and he, in turn, wasted no time putting together a crack sales team comprised of veterans largely from his former employers — Schwab Advisor Services and LPL Financial. See: How Bob Oros landed at Trust Company of America. and Trust Company of America's hiring blitz nets a veteran sales team.
Signature effort
Liberty is Noto's first signature effort.
Ed Gjertsen, principal of Mack Investment Securities, which manages $180 million of asset from Glenview, Ill., says he has noticed a big difference using the new feature.
"It's a complete re-do in terms of how customers interact. Clients want and need real interaction. It's the microwave generation. 'I don't want it tomorrow. I want it yesterday.' It's a client-centric model. With Schwab and TD, it's just data. Trust Company of America does a lot of modeling."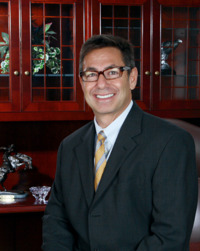 Frank Maiorano: What we set out
to do is happening.
Trust's sales and technology efforts are beginning to have an effect on growth, according to CEO Frank Maiorano.
"What we set out to do is happening," in terms of growth and broadening reach, he says.
Core values
Trust currently has about $11 billion of assets in custody from 130 advisory firms. Those firms have a combined 4,000 reps.
Though the company is casting a wider net with its amped-up sales efforts, Maiorano says the firm is not losing sight of where it really shines: To be a destination for clients who want the trading, rebalancing and custody platforms working together as one unit.
"That's what we do," he says.
But this approach isn't for everyone. Recently, Hanson McLain of Sacramento, Calif. gave Trust a good look but decided against it because the technology couldn't be applied across multiple custodians. See: Orion wins another RIA with $1 billion-plus in AUM.
Maiorano says that advisors can use multiple custodians if they choose to use his company's integrated Black Diamond offering. See: Trust Company of America adds inexpensive Black Diamond technology — in its own way.
Too many custodians
Aubry says he doesn't see much advantage to the other custodians – especially because most of his business is handled using model portfolios. Aubry has assets with two of the three top custodians and finds that they are clunky compared to Trust.
"It amazes me how many platforms look the same but when you get into the usability, there's a real difference…we're going to send all of our new business to Trust."
Another custodian with a specialty in models is Folio Institutional. See: Folio Institutional finds its winning formula for RIA custody in specialized trading technology.
Maiorano says that he finds that there are enough RIAs that see technology in the same way as Aubry.
"Our belief is very different. We want to be a single sign-on. When you get Black Diamond with us, it's embedded just like we did it. We think what we have is more efficient and cost effective."
Late-night calls
It's a system that Aubry is excited about. He has bet his future on the young doctors who are low-earning, low assets and "digging out of mountains of debt." But he believes that they will grow and he can patiently grow with them. The one caveat is that Aubry can't get them into the office and even finds himself doing meetings with them at 2 a.m. With all of that, he's especially glad that Trust has created a hyper-mobile approach to custody technology.
---
Related Moves
August 19, 2020 – 2:18 AM
---
October 5, 2018 – 7:40 PM
---
---
Mentioned in this article:
---
---
---