Ed O'Brien says says Fidelity's ability to integrate third-party vendors sets WealthCentral apart from others.
Brooke's Note: If you're a mainstream RIA custodian these days, you had better be able to talk a good game as the provider of the central circuitry of a grand, smooth-flowing, ecosystem of best-of-breed technology vendors. Fidelity jumped out to an early lead by melding Siebel, Advent and NaviPlan in 2009 but has stayed relatively quiet since — though it added Black Diamond last year. Now as TD Ameritrade and Schwab prep for unveiling more of their late-coming projects later this fall, Fidelity has revealed a pile of signings with A-level vendors.
As part of an accelerating arms race among RIA custodians, Fidelity Investments has more than doubled — to 11 from five — the number of vendors it plans to invest in integrating as part of its WealthCentral platform.
The new third-party vendors for portfolio management and customer relationship management applications are Envestnet Vantage Performance Reporting, Morningstar Office, Redtail Technology, SalesForce and AppCrown, LLC.
See: Review: How Redtail got hot fast among RIAs and how it plans to leapfrog itself.
The Boston giant is offering a Fidelity-owned company, XTRAC Solutions, which will provide workflow and document management in WealthCentral.
Fidelity is hoping that by beefing up its list of third-party vendors, it'll have the ammunition it needs to woo breakaway brokers, who are being heavily courted by a host of custodians and broker-dealers, says Timothy Welsh, president of Nexus Strategy LLC in Larkspur, Calif.
"Fidelity is probably one of the best technology providers," he says. "They started out in a direction of a single provider but now Fidelity recognized advisors want more flexibility and choice. To drive adoption, you need to have more choice."
Fidelity famously invests about $2 billion a year in technology across all of its business lines.
Slow start
When Fidelity launched WealthCentral in 2009, there were just 50 advisors using it. Now, of the firm's more than 3,000 advisors, about 1,500 use the platform — with the rest of them sticking to AdvisorChannel. About 600 of the advisors use one of the partner vendors. See: Fidelity wins converts to WealthCentral, but most of its advisors have yet to make the switch
One of them is Jane Williams, CEO of Sand Hill Global Advisors LLC, a high-profile advisor in Palo Alto, Calif. who praised the way the technology was introduced to her firm in a release.
"What further differentiates Fidelity's technology is the people behind it. The Fidelity analysts worked with us to objectively evaluate and determine the best alternatives and solutions for our business."
As part of WealthCentral's next phase, Fidelity is also bolstering its integration with its existing vendors — Black Diamond, Advent, [Siebel] Oracle, NaviPlan and Northfield. See: Technology review: Fidelity's WealthCentral is solid and smart but still has seams.
"Our clients are directing us to what capabilities and choices they want out of WealthCentral," says Edward O'Brien, senior vice president and head of technology for Fidelity Institutional Wealth Services. "WealthCentral has always by design been an open strategy."
The race to the top
All of the major custodians are spending massive amounts of money bolstering their technology, Welsh says.
"As a custodian you can't be left out," he says. "Technology is the crown jewel of any custodian strategy right now. Because it's so competitive, you have all of these major players investing."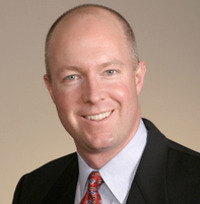 Tim Welsh: Technology is the crown
jewel of any custodian strategy right
now.
He points out that TD Ameritrade has had an open approach to technology for some time.
Next month, TD Ameritrade will officially launch an integrated effort using nearly 30 technology providers — including CRM, financial planning and portfolio management firms. See: TD Ameritrade brings software elite to Dallas for an API summit.
"We know advisors are entrenched in their technology and it is time-consuming and expensive to change providers. The positive response we've received from advisors and technology providers validates that our Veo Open Access Solution and open API is the right approach and we see the industry following our lead," says Jon Patullo, managing director of technology product management at TD Ameritrade Institutional.
TD will be using many vendors, including Advent, Black Diamond Performance Reporting, Ebix, Salesforce, MoneyGuidePro, Orion and Redtail. See: Third-party vendors vouch for TD Ameritrade's API at first general session.
WealthCentral also enables advisors to send data to more than 60 third-party applications through traditional data interfaces and APIs (application programming interfaces), the company said in a release.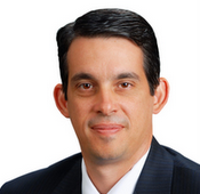 Jon Patullo: We see the industry
following our lead.
For its part, Schwab claims to be working feverishly toward giving advisors a good peek at its progress on Schwab Intelligent Integration, a technology platform that enables data integration between its systems. Schwab has announced three leading CRM vendors — Salesforce.com, Junxure and Microsoft — will be part of the integration. See: Schwab chooses some giant software partners, apparently with big RIAs in mind.
Though Schwab is later to market than WealthCentral, TD's API program and Pershing LLC's Net360, it plans to distinguish itself with the silkiest of smooth integration
"We will add new partners over time, but always with the ultimate goal of ensuring high-quality integration," says Schwab spokeswoman Lindsay Tiles. See: Beta test of Schwab's grand integration plan draws rave, but will the slow rollout prove detrimental?.
The power of Salesforce
TD Ameritrade, Schwab and Fidelity will all offer Salesforce — the nation's largest CRM provider — and Welsh says this system is a "must" for all custodians. See: Dreamforce review: Social media enters the business cloud and why RIAs should care.
"Salesforce is an amazingly powerful business operating system and it does way more than just CRM," he says. "The key is to customize Salesforce so that it meets the needs of an advisor."
He points out that the product is so massive that advisors would be overwhelmed if they tried to implement it on their own — making the intervention of a custodian welcome.
Integrating new vendors
Advisors get WealthCentral at no cost, but to use one of these vendors, they must strike a deal with that company.
O'Brien says WealthCentral's ability to integrate these new solutions is what sets it apart from other platforms, and that integrating new vendors won't be difficult. The company has already integrated products in the past and now has processes in place.
O'Brien declined to detail a timeline for when the new vendors' products will be available, but says the timeline is different for all of the companies.
For instance, Envestnet should have some of its products integrated by 2012, says Mike Apker, managing director of the company's Advisor Suite.
While some have worried about the cost of using Envestnet. Apker says the company's turnkey approach is as good as any in the industry. He also says he believes his company's pricing is on par with the industry norm.
The cost is $75 per account or advisors can pay based on assets, which can range from 1 to 3 basis points, depending on the size of the account. See: Envestnet unbundles portfolio management software for RIAs and it won't be a sideshow.
"We think it's very competitively priced," Apker says. "We're aware of pricing pressures in the marketplace."
Added capabilities of existing vendors
In addition to adding new vendors, Fidelity has bolstered its capabilities with current vendors.
Here are the enhancements that Fidelity is now offering with current vendors:
Fidelity and Advent now offer cost basis synchronization procedures. Enhanced graphical reporting from Advent is targeted for later this fall.
Advisors who use Oracle CRM On Demand can access new pre-built reports and enhanced data synchronization with Fidelity custodial data, and later this fall, new mobile and e-mail marketing capabilities will be available.
Advisors who use NaviPlan will now have access to NaviPlan Select, which features one-click securities position import into advisors' financial plans.
---
---
Mentioned in this article:
AppCrown, LLC
Outsourcer, CRM Software, Tech: Other
Top Executive: Ted Tsung
---
---
---
Doug Lawson
September 29, 2011 — 6:40 PM
It is impressive to see the industry as whole grap onto techology to support the RIA. The fee based advisor is becoming ever more attractive to the end consumer. The investor continues to become more sophisticated and is asking for alternative investments, greater accountability, and more education. The more tools Investment Advisors have at their disposal, the greater the relationship with the customer.
Stephen Winks
February 27, 2012 — 9:38 PM
As long as the industry is focusing advisory services support as a series of disparate technologies without a simplifying and unifying expert prudent process, it will just add to complexity that the advisor must manage.
Simplifying wholistic prudent process solutions, expert authentication and streamlining cost particularly in portfolio construction construction, monitoring and management will win the day. Out dated legacy systems, massive overhead that does not directly add value and the shirking of accountability and responsibility are sure to loose the day.
The sweet spot is the intersection of authenticated expert prudent process and advanced technology. Most of what we know of advisory services support today is already obsolete as it is of limited value, is terribly expensive and is far too complex for each individual advisor to achieve expert standing.
SCW