Tim Oden: If clients fire the market then they don't need financial advisors.
Brooke's Note: I went ready to write one article but thanks to the candor of Tim Oden and Mike DiGirolamo, I wrote another. With all the hell that is raining down on the banks that own wirehouses, I expected them to say that this would play into the hands of their respective firms, Schwab and Raymond James. It does to a large extent. But it's just not that simple.
After yesterday's big drop in the global stock markets, recruiters of wirehouse talent across the spectrum of independent advisory channels are taking a deep breath.
The last couple of months have been tremendously strong — especially compared with last year — as a number of fundamental factors have created a positive environment for brokers looking to make the leap to independence.
Menial labor
These include: anxiety about change of compensation at wirehouses, pressures to cross-sell banking products, reductions in staff that lead to more menial work, and longer intracompany call-center queues and retention packages that are nearing expiration.
See: Merrill Lynch brokers brace for sweeping comp changes as Sallie Krawcheck departs BoA and takes her advocacy with her .
Another tail wind has been a stock market that — if not exactly uplifting — has at least hovered near to respectability for a sustained period.
Yet with yesterday's big sell-off that pushed the Dow Jones Industrial Average down 391 points, or 3.51%, to 10,733.83, there is a growing sense that today will have a decided psychological effect on would-be breakaways — at least from a short-term perspective.
"Prior to today the discussions have been increasing [in number and intensity] and so has the pipeline for the next [two quarters]," says Mike DiGirolamo, senior vice president of the investment advisor division of Raymond James Financial Services in St. Petersburg, Fla. "[The stock market] is coming into increased discussion. If someone is looking to move in the next month, they're thinking: I'm going to make my clients calm [first]."
!https://www.riabiz.com/i/53022/b(Mike DiGirolamo: Prior to today the discussions have been increasing [in number and intensity] and so has the pipeline for the next [two quarters].
Today's stock market direction is telling
Tim Oden, senior managing director of business development for Schwab Advisor Services agrees that the markets have reached a potential inflection point where the next move could determine the rate at which advisors break away in the short term.
"Up to now, nothing has had a negative impact on our ability to recruit…we may not know for two weeks [what the affect of today's market action will be]. What happens tomorrow [will be telling.] The prospects for the fourth quarter are as strong as they have ever been. It will be interesting to see what effect the market volatility has on the funnel." See: Breakaway Movement II is kicking in, say Schwab and Fidelity execs
Yet though the plunging markets may have a chilling effect on some recruiting, it could also lay the groundwork for a larger pool of receptive breakaway candidates, according to Patrick Burns, principal of Advanced Regulatory Compliance and an attorney with an eponymous firm that assists brokers in breaking away to independence.
"The recent credit rating downgrades of several major Wall Street firms and risk management control issues which have made news in the past week remind me of 2008-2009. Back then, wirehouse brokers were concerned about financial and regulatory issues at their firms. They had to explain to clients why their firms were making news, had to soothe clients, etc. As a result, a lot of brokers decided to go independent and these developments could lead to an upturn in breakaway broker activity."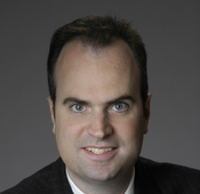 Patrick Burns is reminded of 2008-2009
and believes that recent developments could
lead to an upturn in breakaway
broker activity.
Doing all that explaining about one's badly performing corporation is a factor that has important psychological effects on brokers, according to Mindy Diamond, chief executive of Diamond Consultants of Chester, N.J.
Time-consuming and terrible
"They're left to defend their firm. It doesn't feel good and it's time-consuming. It's terrible."
Diamond says it is these kinds of discussions that has her in conversations with the most ardent loyalists of Merrill Lynch. In search of a brand that they can defend, they are looking both at non-wirehouse Wall Street firms like Barclays or Credit Suisse or IBDs like LPL or Raymond James. They are also considering creating their own brand as an RIA. "The beneficiaries [of the exodus] will be across the board," she says,
The new factors affecting brokers include Moody's cutting the credit ratings of Bank of America Corp., Wells Fargo & Co. and Citigroup Inc, and UBS AG's discovery on Sept. 14 (announced the following day) that unauthorized trading in its investment bank will cost the firm $2.3 billion.
These happenings and the southbound markets are not disconnected events, accordinng to Alois Pirker, senior analyst with Aite Group in Boston.
"You see the markets drop and you see problems cropping up … when the markets got better, everybody forgot all the problems. It's raising fundamental questions again."
Firing the market
The effects of the market can also more directly affect financial advisors, Oden says.
"If clients fire the market, then they don't need financial advisors," he says.
Notwithstanding market concerns, Schwab and Raymond James are expecting recruiting success in coming months.
"I'll probably do in the next quarter what I did in the six months [ranging from Sept. 30, 2010, to March 31, 2011] last year," ??DiGirolamo says.
Oden agrees that all the signs remain strong — after a relatively slow first half this year. "I'm impressed with how things are strengthening — but timing could be disrupted."

Mindy Diamond: They're left to defend
their firm. It doesn't feel good
and it's time-consuming. It's terrible.
LPL would not specify how it is doing in this market environment but sent along this e-mailed statement from Bill Morrissey, executive vice president, business development, at LPL Financial: "We bring on board advisors from all channels and we continue to see success in advisors joining us from the wirehouses. Because we have no proprietary products, no market-making or investment banking functions and no direct-to-consumer business, we are able to avoid those obvious inherent conflicts."
Here is a note that Advanced Regulatory Compliance sent to clients that serves as a good reference point for some of the challenges being faced by wirehouses:
Earlier today, Moody's cut the credit ratings of Bank of America, Wells Fargo and Citigroup based on their opinion that the US government would be unlikely to support them in a future financial crisis, unless there is a threat to the financial system as a whole. The long-term credit ratings of Bank of America and Wells Fargo were downgraded, while the short-term credit rating of Citigroup was downgraded. Bank of America, Wells Fargo and Citigroup were all TARP recipients in or about 2008, so the Moody's downgrades today are sure to concern their brokers.
On a separate note, UBS discovered several days ago that unauthorized trading in its investment bank will cost the firm $2.3 billion. Many UBS brokers still remember the firm's 2009 issues. Back then, UBS entered into a Deferred Prosecution Agreement with the U.S. Department of Justice and a Consent Order with the Securities and Exchange Commission. As part of these settlement agreements, UBS paid a total of $780 million to the United States, representing disgorgement of profits from maintaining their U.S. cross-border business and U.S. federal backup withholding tax required to be withheld by UBS, together with interest and penalties, and restitution for unpaid taxes associated with certain account relationships involving fraudulent sham and nominee offshore structures and otherwise as covered by the Deferred Prosecution Agreement.
---
---
Mentioned in this article:
---
---
---