Michael Nathanson: If there is no IPO, we'd still be comfortable holding shares.
Brooke's Note: More than any of the three highest-profile RIA aggregators, Focus Financial has been doubted because it most closely resembles what is called a "roll-up" in the most pejorative sense. See: This generation of advisor aggregators puts the roll-up ghosts to bed, for now The big New York-based aggregator buys companies and allows them to run relatively autonomously. United Capital and HighTower Advisors take greater pains to absorb and integrate the practices they buy. Focus still faces many challenges on the path to a more long-lasting success but this purchase of the The Colony Group certainly appears to be a positive turn of events.
After a prolonged stretch of doing mostly smaller deals and putting out brushfires, Focus Financial Partners LLC announced Tuesday it is buying The Colony Group as of Oct. 1 — a development that may set the stage for a new time of growth at the company.
Once it brings aboard Boston-based Colony, with its 800 clients and $1.3 billion in assets, Focus Financial will have $45 billion in assets under administration, advisement and management and more than 750 employees.
"Colony is simply one of the best independent investment advisors in the market," says Ruediger "Rudy" Adolf, Focus' founder and chief executive. "We've respected The Colony Group tremendously, and the stars were aligned and this transition happened."
Colony will be able to more aggressively grow by acquiring other advisory firms with Focus' financing muscle behind it to leverage the acquisitions, says Michael Nathanson, president and chief executive of Colony.
Officials at the two firms began talking more than two years ago, he says.
"We've watched [Focus] evolve from a partner player to a leader in the industry," Nathanson says. "We believe they are a leader in the industry. This is a firm with tremendous momentum and has made dramatic progress in a few short years."
Good news after string of problems
This expression of confidence from Nathanson and his firm may be precisely the air-clearing event that Focus needed. It has undergone a bumpy stretch in its history featuring lawsuits and controversy.
Focus got into a legal tussle with David Brochu, founder of StrategicPoint Investment Advisors, one its first acquisitions, which led to his departure in the spring of 2010. See: What's really going on with Focus Financial?.
In addition, since last year the Department of Labor has been investigating another of Focus' partners, The Geller Group LLC. See: As DOL investigation continues, Geller Group says it is executing the final stage of a four-year succession plan. Geller was subsequently absorbed by another Focus partner firm. See: Geller Group finds its white knight within the Focus Financial family.
These issues clearly caused some advisors to question Focus' health, but its not unusual for any large firm buying many companies to have some of the deals fail to work out, says John J. Furey, principal of Advisor Growth Strategies LLC.
"I think the lawsuit fanned some flames, but this is just like a marriage and not all marriages end well," he says. See: Brochu drops lawsuit against Focus Financial but $500,000 is still at issue.
The Colony deal will likely remove any pall hanging over Focus, Furey adds.
"This is a really big deal," he says. "The Colony Group has done their due diligence and are happy with what they saw. Colony obviously has confidence in Focus."
Still, there are people in the financial industry who believe that Focus is experiencing a financial hangover from a period of rapid deal-making followed by the market contraction of 2008-2009.
Mark Hurley, president and CEO of Fiduciary Network, believes the firm is still cash-strapped and thus has limited ability to purchase large firms. He says that he believes that the firm may be negotiating deals heavy on stock — a deal structure that doesn't appeal to all RIAs. Fiduciary Netwqork is a Dallas, Texas-based firm that provides the capital for leveraged buyouts of RIA firms. See: E*TRADE unwinds its RIA roll-up, and a giant RIA rises in the Boston burbs.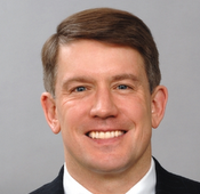 Mark Hurley: They scraped together enough
cash to do this deal.
"They don't have any cash," Hurley says. "They scraped together enough cash to do this deal, and that's the reason why they haven't done anything else."
But Adolf points out that the firm has a healthy balance sheet and has been actively making deals for itself and its partner firms all year.
"We absolutely have the resources for many more transactions going forward," he says. "We've hardly scratched the surface on buying firms. We have a proven model that's reached a scale that is second to none, and it has given us a wonderful opportunity to continue growing in a wonderful way."
Focus Financial has raised significant capital in the last two years. Polaris Venture Partners and Summit Partners, both of Boston, announced on Nov. 16, 2009, that they had provided it with a combined $50 million of growth equity.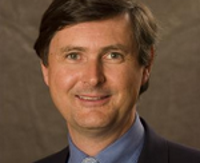 Rudy Adolf: We've hardly scratched the
surface on buying firms.
Adolf is quick to point out that Colony is the company's fourth purchase this year. However, he acknowledges that the other deals were much smaller and most were subacquisitions.
For instance, in July one of Focus' partners, Sentinel Benefits and Financial Group, announced it had purchased Schloss & Co,, a leading consulting firm. In January, another partners, Buckingham Family of Financial Services, announced it had acquired Advisors Access, a turnkey 401(k) program.
One of the largest recent acquisitions by Focus itself came in January when it purchased Pettinga Financial Advisors Inc., an Evansville, Ind.-based RIA with nearly $600 million in client assets. That deal was orchestrated last year. See: After one-year hiatus, Focus Financial buys a large RIA and hits a milestone
Faith in Focus
Nathanson says that Colony did a tremendous amount of due diligence in investigating Focus' financials, including speaking with executives of Summit Partners.
"We looked carefully at Focus' financial statements and their business," he says. "We were very satisfied with the results."
In addition, Colony hired a top law firm and investment banking firm, Chester Partners LLLP, to help it complete its analysis of Focus.
Colony executives even went to one of Focus' partner meetings and spoke with representatives of a number of firms purchased by Focus.
Much is the same
One of the most appealing aspects of being purchased by Focus is that Colony can operate pretty much the same as it always has, Nathanson says.
He declined to say which firms his company considered but maintains thaat Focus came out a winner is because it allows RIAs to maintain their own identity and run their practices the way they have in the past.
But Nathanson is hopeful his firm can snare some better discounts through its vendors by leveraging the Focus name.
Colony has more than 40 employees on staff and Nathanson says they won't notice any significant changes.
However, as part of the deal Kirby Hamiltion, who founded Colony in 1986, will step down as chairman following the close of the transaction. He'll continue to serve Colony as a consultant on an as-needed basis, Nathanson says.
Nathanson points out that while the deal served as a succession planning move for Hamilton, the company made this acquisition because it wanted to grow and did not intend for this deal to solely be a succession strategy.
Colony has grown organically, mostly from new clients and through its investment strategies. But Nathanson felt the company was limited in its ability to purchase any other firms.
"We believe this transition will put us in an excellent position to go out and complete future acquisitions and hire top talent in our profession," he says.
An IPO in the future?
Nathanson says Colony is open-minded about Focus' future, which could include an initial public offering. "That would be nice," he says. "But we entered into this deal with the understanding that an IPO is just one possible future path for Focus. If there is no IPO, we'd still be comfortable holding shares."
"It comes down to your faith in whether that stock will be worth anything or not," Hurley says. "It's hard to find believers."
Colony is creating a separate management company, dubbed TCG Management LLC, to run The Colony Group. Nathanson will be CEO. TCG's three member board is to include Nathanson as chairman, Stephen Sadler, president of Colony Wealth Management, and Elisabeth Talbot, executive director and chief market strategist.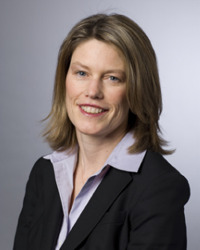 Elizabeth Talbot is chief market strategist
of the management company that will
run The Colony Group.
Prime-time RIA
Just like a proud new parent, Adolf glows about Colony, noting that he thinks the RIA is one of the best in the nation with dramatic growth potential and could even expand beyond its current three locations — Boston and Palm Beach and Naples, Fla.
"There are very few firms like Colony that have the sophistication to run multioperational companies," he says. "They are simply one of the best RIAs in this industry."
Adolf says Focus is well-positioned to offer financing to firms like Colony that may want to pursue acquisitions. While Colony may consider smaller RIAs, he adds that it will also likely eye breakaway opportunities.
See: Focus Financial pivots to breakaway strategy with Fidelity recruit.
Competitor not worried
One of Focus' large competitors, Chicago-based HighTower Advisors LLC, which is rapidly growing by acquiring breakaway teams, says it isn't worried about this major deal.
"Our model is very different from Focus'" says Mike Papedis, managing director of national business development at HighTower.
---
Related Moves
August 13, 2022 – 12:39 AM
---
December 17, 2020 – 3:02 AM
---
November 22, 2018 – 12:07 AM
---
---
Mentioned in this article:
---
---
---