Bob Belke says he sees opportunities for scale and efficiency.
Brooke's Note: There's irony here. Many independent advisors left the world of big New York money to, well, achieve greater independence. The money, it seems, wants to follow them as private equity funds take stakes in independent broker-dealers. On balance, this seems like a good thing because well-funded IBDs will be better armed to lure more advisors into independence from the wirehouses. IBDs, in turn, incubate future RIAs. But executives at well-respected Cambridge Investment Research and Commonwealth Financial Network say there could also be a downside to receiving cash from this variety of investor. This article looks at both sides.
Despite razor-thin margins, a reputation for going out of business and a tougher business model to support in this regulatory environment, private equity firms have been hungrily buying up what some folks are all-but giving away – ownership interest in independent broker dealers.
Where some see an antiquated business model and a minefield of liabilities, private equity firms see what all investors are looking for: The opportunity to make a relatively small investment that will reap a much larger amount of money in return. (Just yesterday InvestmentNews revealed that B-D CapWest was shutting down.)
Additionally, PE firms see giant growth potential due to retiring baby boomers and an ongoing march toward independence by advisors, ensuring a giant pool of talent pre-trained compliments of the ailing Wall Street wirehouses.
Finally, amid massive consolidation in the IBD space, private equity firms are convinced they can provide the cash flow needed to ramp up technology features, making these locations even more attractive to breakaway brokers.
"PE firms are eyeing the IBD industry because they like industries where they can offer strategic thought, scale and capital," says Chip Roame, managing partner of Tiburon Strategic Advisors in Tiburon, Calif.
PE invasion
If the old journalism saw stating that three of anything makes a trend, the PE prospecting fest, which heated up over the summer, could be turning into just that.
In August, Lovell Minnick Partners LLC announced its buy of First Allied Securities from Advanced Equities See: Private equity firm acquires First Allied. That same month, Ameriprise Financial Inc. announced it was selling Securities America Financial Corp. to Ladenburg Thalmann Financial Services Inc.
In June, Parthenon Capital Partners announced it is acquiring H.D. Vest Financial Services Inc., which is owned by Wells Fargo & Co.
A year ago, Lightyear Financial LLC purchased majority ownership of three broker-dealers from ING Groep NV and named them Cetera Financial Group. See: Cetera spends millions on rebalancing software to make its reps more RIA-like.
It all started back in 2005, when LPL Financial Holdings Inc. became the first IBD to be purchased by private equity firms Hellman & Friedman LLC and Texas Pacific Group.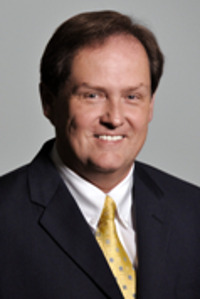 Greg Cherry: If PE firms pump
cash into IBDs, continuing to make
their platforms superior to wirehouses, then
IBDs will easily attract even more
advisors.
Not so fast, says Dan Seivert, CEO of ECHELON Partners, an investment bank in Manhattan Beach, Calif. He does not consider those deals to represent a trend considering the relatively tiny number of deals to the thousands of IBDs out there.
Other analysts, however, say there may be more of these deals being contemplated in the war rooms of PE firms – often considered reservoirs of smart money.
Corn-fed margins
If private equity firms pump cash into these IBDs, continuing to make their platforms superior to wirehouses, then IBDs will easily attract even more advisors, says Aite Group senior analyst Greg Cherry
"If the value proposition is perceived as better on the independent side and the capabilities are still there, then wirehouse advisors will have the incentive to make that switch," he says.
Fall sales
Given the problems in the IBD arena, private equity firms can purchase IBDs at bargain prices.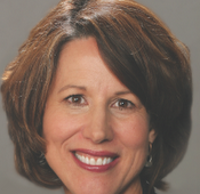 Valerie Brown: The fact that we're
supported by private equity isn't anything
but positive.
Still, PE firms must perform their due diligence because there are certainly some IBDs out there with questionable reputations, cautions Bing Waldert, senior analyst with Boston-based Cerulli Associates Inc.
But when firms like Cetera bring in top talent, it increases the firm's reputation and will make it more attractive to advisors.
See: Cetera finds talent again at Schwab to fill national sales director position.
"If you look at the quality of people Cetera is bringing in, they're bringing in senior people from other firms and that's all by design," Waldert says.
Blood in the water
Executives at private equity firms say they are attracted to large IBDs with strong platforms because they believe they can grow a brand and succeed while smaller IBDs are left to die on the vine.
While other IBDs are cash-strapped, Belke says his firm can step in and immediately start making investments to improve the technology offering, making First Allied's platform more appealing to advisors.
He declined to say how much the company intends to invest in the first year, calling it "meaningful additional capital."
Lovell Minnick hopes to grow organically through its own advisors, Belke says, and also aims to make additional acquisitions.
While PE firms are grabbing larger IBDs, they're not likely to invest in ones with less than 500 reps, though It is possible these small firms may get bought by existing PE-backed IBDs, Roame says.
Booming retirement
For its part, Parthenon Capital Partners is attracted to the IBD space because of the emphasis on savings for retirement, says Brian Golson, managing partner of Parthenon Capital in an e-mail.
Furthermore, IBD models demonstrate an impressive percentage of recurring revenue, highly diversified revenue and "significant potential for growth through investing in the growth of new and existing advisors."
"In the case of HD Vest, we were particularly attracted to the company's exceptional track record of delivering a complete platform to the tax advisor market," he says. "When we had the chance to partner with the company's talented executive team to buy the business from Wells Fargo, we jumped at the opportunity."
Flush with cash
Private equity firms don't stint on spending. In fact, since Lightyear bought the three broker-dealers the company has spent $30 million to transition ING's systems and to build a robust technology platform. The company intends to spend another $8 million on technology improvements this year. See: Cetera Financial shores up its technology as it prepares to take on LPL for big hybrid RIAs.
Cetera has also created 31 new positions in the last year and has wooed top talent from other firms like LPL.
By making these types of investments, the company is already being rewarded with higher assets, says Cetera president Valerie Brown.
Cetera has $82.5 billion in assets and the firm is up 18% from a year ago.
"Once we show advisors that we've got a willingness to invest in the business and that we've invested in technology it goes down pretty nicely," Brown says. "The fact that we're supported by private equity isn't anything but positive."
Catch and release
However, executives at IBDs such as Cambridge Investment Research and Commonwealth Financial Network are counting on the fact that advisors won't view private equity ownership as positive.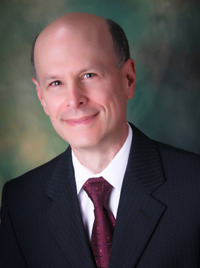 Eric Schwartz: Advisors become very nervous
when venture capital and private equity
firms are involved.
"Advisors become very nervous when venture capital and private equity firms are involved," says Eric Schwartz, CEO of Cambridge. "They know they're not interested in being in the business and are only thinking about getting 25% rates of return so
they can sell it and go on to the next project."
Schwartz predicts consolidation will continue to be fostered by private equity firms who will buy these assets, hold on to them for five to seven years, and sell them.
Despite the interest from private equity firms, he's still convinced that Cambridge can attract advisors and continue its rapid growth pattern of about 20% on an annualized basis on its own.
As a result, Schwartz says he doesn't intend to get involved in a private equity deal anytime soon. "We can make decisions as a privately held company without debt that we couldn't make if we had a venture capital partner expecting certain returns. Our goal is to be a survivor and I think many of the reps we have value our stability."
Experience trumps cash
In addition, companies like Cambridge and Commonwealth tout the fact that they are filled with industry insiders and so can cater to advisors better than outsider private equity firms.
"It's not an issue of resources," says John Rooney, managing principal of Commonwealth. "It's a question of what you do to cater to the niche and are you carving a value proposition in the broker-dealer landscape."
He, too, speculates that private equity firms may score hefty profits and exit the industry as fast as they can.
"If you're coming to a low-margin business can you grow it a little bit and find someone who will pay you a big multiple?" Rooney says. "Good luck with that. My value proposition is to be the high-end broker-dealer offering the best integrated set of services among broker dealers."
---
Related Moves
---
October 1, 2019 – 1:06 AM
---
---
---
Stephen Winks
September 7, 2011 — 9:12 PM
Elmer,
As a marketer, can you cite one instance where the best interest of the consumer has not prevailed in the free market? Are there any consumers who prefer their adviser NOT to act in the consumer's best interest? Is there any better indicator for demand?
Because of consumer demand, I do not cede the point that advisors want a safe business environment in which to work and acknowledge they actually render advice and have an onpoing fiduciary responsibility to act in the consumer's best interest. You are correct that is not presently possible in any brokerage formate, but that does not mitigate the consumer's demand for an advisor to actually act in their best interest and acknowledge fiduciary status?
Under Dodd-Frank's universal fiduciary standard which makes advice safe, scalable and easy to execute and manage as a business you cite as being a wish list could not be further from the truth. You may not be aware that presently there exists (a) enabling prudent processes (asset/liability study, investment policy, portfolio construction, monitoring and management) authenticated by statutory documentation and confirmed expert opinion letter, makes advice/fiduciary standing safe for brokers and advisors to acknowledge and execute, (b) access to advanced technology which supports continuous comprehensive counsel and transparency in cost and compensation necessary for fiduciary counsel is finally made available to retail advisers and clients, (c) work flow management tied to a functional division of labor (advisor, CAO, CIO) makes advice scalable and easy to execute and manage, (d) conflict of interest management, not just disclosure which perpetuates conflicts, makes fiduciary standing possible and, (e) expert advisory services support for each of the ten major market segments advisors serve. This makes advice safe, scalable, easy to execute and manage, has far superior economics in terms of pricing, earnings and earnings multiple to commission sales and affords a far superior advisor and consumer value proposition.
As for old versus new business models, I refer you to Harvard's Clayton Christensen Innovators Dilemma which confirms through many examples that the biggest mistake established industry's make when faced with industry redefining innovation is to look at innovation in the context of their existing business model when a new business model is in order. To be clear, the brokerage industry is evolving to an advisory services business model where brokeras are actually accountable for their recommendations and responsible to an objective, non-negotiable fiduciary standard of care based on statute, case law and regulatory opinion letters.
I am sorry you do not view accountability and responsibility for recommendations as being germane to sales and marketing or influencing demand, but the reality of the marketplace sdays otherwise.
SCW
Brooke Southall
September 2, 2011 — 4:08 PM
After reading this article, Dan Seivert sent along these thoughts as a concise cheat sheet:
PE firms are investing in the IBD space because the following conditions exist:
1. The current business model is distressed meaning low cash flows and low valuations despite strong revenues.
2. Because the space is distressed and cash flows are low valuations are also very low.
3. Any meaningful improvements to the business model can have a significant impact to profitability and valuation.
4. The reason most BDs don't make these improvements is they don't have the cash so they find themselves stuck.
5. PE firms do have the cash and it makes it relatively easy for them to work firms out of this chicken n' egg scenario.
Elmer Rich III
September 7, 2011 — 4:50 PM
Always good to ask the basic contrarian question — is this a bearish indicator? Probably.
As marketers, we see business problems as symptoms of a demand dropping problem. If you are selling something people are demanding, there's no problem. Throwing cash at dropping demand is usually tragic, but predictable. It's human nature to support the status quo, we know.
In the comment: " making advice/fiduciary standing safe, scalable and easy to execute and manage, affording a preemptive advisor value proposition and far superior economic metrics to conventional commission sales." This is a wish list. Any one of these is pretty much impossible to achieve right now.
Investing in old business models may be less profitable than investing in new models more in tune with emerging demand — whatever that is.
Stephen Winks
September 2, 2011 — 5:15 PM
There is the false premise that private equity firms have sufficent insight and know how to capitalize upon the vulnerabilities of wirehouses and that independent broker/dealers afford superior advisory services support. Neither are correct. The industry is going through a metamorphisis from sales with no responsibility or accountability to advisory services affording both accountability and reponsibility to a fiduciary standard in the consumer's best interest.
Large scale institutionalized support for fiduciary standing is the opportunity because it presently does not exist.
Private equity firms can play a critically important role in making advice/fiduciary standing safe, scalable and easy to execute and manage, affording a preemptive advisor value proposition and far superior economic metrics to conventional commission sales. This requires the creation of prudent processes, technology, work flow management, conflict of interest managenment and expert advisory services support for each of the ten major market segments advisors serve.
If private equity firms can get more engaged in what is required to create an expert preemptive advisor value proposition that is sacalable and easy to execute in support of fiduciary standing that outdates the conventional brokerage model—its a home run. Otherwise, they are simply trying to turn lead into gold.
SCW