Mark Benioff: ...So shall we see a Corporate Spring in companies that will be tossing out executives who do not bridge the Social Divide.
What is it about business software that compels over 45,000 people to attend a technology conference?
In the case of Salesforce, it's a cult-like following of the millions of happy users; a masterpiece of marketing; and a high-energy, rock-star infused, Vegas-style trade show. All of these were on display in fabulous San Francisco over three days, Aug. 30 to Sept. 1.
Occupying all four buildings of the cavernous Moscone Center and two neighboring hotels, the Salesforce.com Dreamforce conference was truly a city within a city.
This free-flowing crowded venue provided a carnival-like atmosphere for the thousands of attendees to learn about the latest innovations in technology that promise to harness the best of social media channels to offer a more customized and personal customer experience.
Embracing Salesforce
A technology juggernaut, Salesforce is the industry's largest customer relationship management platform and is growing rapidly. Salesforce now has over 100,000 business customers, many in the Fortune 1000, and over $2 billion in annual revenues.
With a growing presence in financial services and a recent slew of big RIA custodians announcing that they will standardize their technology platforms on top of Salesforce, expect the hype to continue to grow here in advisor-land.
The reason for the newfound focus on Salesforce for RIAs is clearly the breadth and depth of the platform. As a CRM, Salesforce can automate many of the day-to-day tasks an RIA typically deals with, such as staying on top of client requests, ensuring follow-up and facilitating new business development. See: Aite Group report: CRM software industry wins RIA respect — and dollars.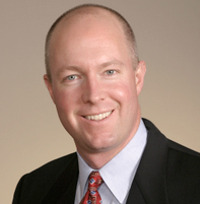 Tim Welsh: Where Salesforce shines is
the fact that it is much
more than just a CRM.
But where Salesforce shines is the fact that it is much more than just a CRM. It is an open architecture, business operating system that can be customized to meet the specific needs of a financial advisory firm, with hundreds of apps on the App Exchange (similar to Apple's App Store on the iPhone and iPad) that can be deployed to facilitate specific workflows to drive real business efficiencies.
Central to that are the many third-party systems integrators, such as App Crown, that have integrated data aggregation services, portfolio management systems and other wealth management workflows, to create the equivalent of an intelligent business process- management system for advisors.
Why is this so important and all consuming? RIA custodian research has confirmed that those advisors who have built their business around their CRM are more profitable, productive and grow faster than those who haven't, thus their enlightened self-interest in promoting CRM as the current Holy Grail for advisors.
Social Revolution
The conference kicked off with master showman and CEO Mark Benioff reinforcing the benefits of the technology Cloud in his keynote remarks in front of 15,000 attendees – plus another 35,000 people watching online.
Benioff's keynote speech revealed the company's new strategy for incorporating social media into business processes, something he calls "the social enterprise."
"There is a social revolution happening that is creating what we refer to as the great social divide," noted Benioff. "Your customers and employees are using social media channels but companies are not."
"Facebook is eating the web and mobile apps are used more than web browsers to access the Internet, yet companies are not following suit," declared Benioff, offering a warning to company CEOs who are not embracing social networking. "Just as we have seen an Arab Spring in overthrowing the dictators, so shall we see a Corporate Spring in companies that will be tossing out executives who do not bridge the social divide."
Responding to this problem, Benioff offered up a three-step plan for how Salesforce is investing based on the best practices of their customers who are innovating on their platform.
"We've modeled our best customers and here's what they are doing: One, they are creating a social networking database of their customers, capturing their social profiles from the big three networks so they can better personalize their products and service delivery. Second, they are creating their own internal social networks to facilitate the sharing of information and collaboration among employees. Third, they are then creating their own social networks for their companies, products and services to better promote their brands."
To enable all of that, Salesforce has created a new suite of integrated products that were truly impressive and showcased how social media information about your customers can be integrated into product and service models. These demonstrations were also impressive to Wall Street as shares of Salesforce rose 3% upon these announcements.
United Capital shines
For the first time, Dreamforce emphasized industry verticals. These sessions had very focused content on how financial services companies were integrating social media strategies via Salesforce functionality, while managing compliance and regulatory concerns.
The highlight of the track was clearly the "Financial Advisor of the Future" session that featured Gary Roth, COO of $16 Billion RIA firm United Capital Private Wealth Counseling and Brian Shenson, managing director of advisor technology solutions for Schwab Advisor Services.
Roth spoke about the need to integrate the client into the wealth-management process and use technology to bridge the gap between how people think and feel about financial decisions with the actual investing process.
Employing a compelling interactive online and iPad demonstration of United Capital's "Honest Conversations" card system, Roth showed how an advisor can balance the financial and life priorities among families to come to agreement on putting the right financial plan in place.
"The customer experience is something you create with the customer not do to the customer," Roth noted.
Schwab falls a bit flat
The second half of the session was a demonstration by Brian Shenson of the new Schwab Intelligent Integration initiative that features integrations into Salesforce of many data feeds and Schwab systems designed to drive efficiencies for advisors.
"I was hoping for more," said one advisor who already uses Salesforce in his practice, to the Schwab representatives gathered by the podium after the presentation. "What I already have has more integration and flexibility than what was shown." From these post-session conversations it became clear that SII is still a work in progress that Shenson hopes will be out of pilot by IMPACT in November. See: Schwab chooses some giant software partners, apparently with big RIAs in mind.
The presentations also pointed out the coming conundrum for advisors and the big custodians as they look to implement these Salesforce integrations. Because Salesforce is so flexible and has so many capabilities, it is not "out of the box" software that can be easily deployed.
Salesforce needs to be professionally customized and installed in an advisor's office with their individual needs incorporated. The true winners from these big technology integration initiatives may very well be the behind the scenes third-party systems integrators and solutions providers such as App Crown or the traditional advisor-designed CRMs like Junxure.
Metallica rocks
True to its roots, Salesforce is a disruptive force and continued that philosophy with its choice of heavy metal band Metallica to headline the gala event. Metallica put on a powerful show to a capacity crowd with many unhappy attendees unable to enter the concert.
Also included throughout Dreamforce were the many appearances of rock star celebrities, such as Neil Young, MC Hammer and Will.I.Am of The Black Eyed Peas, all providing testimonials of how they use Salesforce in their business initiatives.
Dreamforce concluded with a couple of high-profile keynotes from Tim Campos, CIO of Facebook and Eric Schmidt, chairman of Google, followed by, of course, a "Cloud Crawl" which was basically a happy, fun-loving, drunken mob going from bar to bar in downtown San Francisco.
Timothy D. Welsh, CFP® is President and founder of Nexus Strategy, LLC, a leading consulting firm to the wealth management industry, and can be reached at tim@nexus-strategy.com or on Twitter @NexusStrategy.
---
---
Mentioned in this article:
---
---
---
Bill Winterberg
September 3, 2011 — 2:42 AM
Uh oh. Schwab has had 10+ months to work on its SII integration with Salesforce, and to hear that one advisor was "hoping for more" is a sign of concern for me.
Will Schwab be able to wow advisors by the time IMPACT rolls around?
Bill Winterberg
September 6, 2011 — 2:07 AM
Brian,
I haven't seen AppCrown's latest updates, so I can't comment whether they'd be suitable for your multi-custodial situation.
For custodian-agnostic CRMs, I wrote about Tamarac in a Morningstar Advisor column last November: <a href="http://morningstaradvisor.com/articles/fcarticle.asp?docId=20687" rel="nofollow">For Independent Integration, X Marks The Spot</a>.
It's also been highlighted on RIABiz: <a href="http://www.riabiz.com/t/1776018" rel="nofollow">http://www.riabiz.com/t/1776018</a>
Brian Dennis
September 5, 2011 — 5:05 PM
What is Appcrown? It seems they are the dark horse in all this, taking the backstage but I've seen their names come up many times. I was just at the Orion conference this week, and they were mentioned heavily as well,,....but nonetheless, Schwab and everyone else needs to be cognizant of what Salesforce is doing…I am sure junxure and goldmine is watching just as carefully too…
Brian Denni
September 5, 2011 — 11:26 PM
Thanks Bill, I appreciate your thoughts here. Do you know if AppCrown is a large player within the integration space? My advisory firm has assets with both Fidelity and Schwab. We are curious if we can integrate multi-custodial information into one CRM. As far as we've seen, Junxure and Goldmine meet very short on those integration grounds.
Appreciate your time to my thoughts –
Brian D.
Mark S. Starosciak
September 6, 2011 — 3:23 AM
Brian, we just switched from RedTail Technology to SalesForce.com (SFDC) and added AppCrown as the overlay as Bill referred to above. Happy to discuss our experience – 720-253-1818.
Mark S. Starosciak, Managing Partner
www.InfiniumAdvisors.com
Ryan McKone
September 7, 2011 — 4:30 PM
Dreamforce is such an amazing time of year! A chance for us to kick around ideas and strategize with our current/potential customers. Tim thanks so much for the great write up! And thank YOU Mark for the shout out! AppCrown is so slick, major kudoz to Jessica and Ted over at AppCrown.
Ryan McKone
Salesforce.com
415-371-7333
Bill Winterberg
September 5, 2011 — 6:29 PM
AppCrown sells an overlay to Salesforce that adds customization for wealth management activities. Out of the box, Salesforce is a generic CRM with a focus in the sales pipeline and funnel process.
To customize Salesforce for use by advisors, one can hire a Salesforce programmer and do it alone, or purchase an overlay to gain access to templates that better serve advisors. Another overlay provider is Concenter Services out of north Texas. They sell the XLR8 overlay.