Greg Friedman: We are researching this as we speak and thinking about how we want to work with this relative to Junxure and our future Cloud product.
Brooke's Note: Customer relationship management suites like Salesforce.com are beginning to put more emphasis on interacting with online social networking sites like Facebook and Twitter – and it may answer a prayer or two for RIAs who are tired of asking their 14 year-olds for advice.
Salesforce's Twitter integration is mainly meant for large companies that want to gauge the chatter about their brand and use the network to preemptively answer customer questions, but its Facebook angle is more customizable, allowing users to build custom Salesforce apps that can suck in data about their Facebook networks.
There are hints that integrations like this are just the beginning of a larger trend. At Salesforce's annual conference in late August, CEO Mark Benioff emphasized in his keynote that his most successful customers are the ones working hard to leverage the big three social networking websites. See: Dreamforce review: Social media enters the business cloud and why RIAs should care.
One central hub of these kinds of CRM users is the Google Group called Social CRM Pioneers, which has 1437 members and 183 live discussion threads, many of which are used for brainstorming new directions in which to take these integrations and discussing the possible marketing opportunities.
Face time
Smaller CRM vendors focused on wealth management also have their eyes on the world of social networking.
"[Social media] is definitely in our thinking," says Greg Friedman, president of Private Ocean and principal of CRM Software, which makes Junxure. "We are researching this as we speak and thinking about how we want to work with this relative to Junxure and our future cloud product."
But perhaps there's a simpler solution.
These days, all you really need is someone's name and an idea of what their face looks like to find them on the Internet and form a relationship with them. It started with college students eliminating the awkward step of working up the courage to ask for phone numbers and instead just using Facebook. It continues with professionals who forego their Rolodexes, relying instead on LinkedIn.
The difference is that the college students don't necessarily know they're a form of customer relationship management. In fact, they don't actually know what CRM software is – I asked my Facebook network of twenty-somethings if they were aware of the similarity, and got the digital equivalent of blank stares.
But the world at large is waking up to the utility of customer relationship management, whether they call it by that name or not. Google+ is what made me realize that social networks are CRM tools for our social lives – why do you think people like organizing their friends into circles so much? They can tailor their correspondence with them the same way you do when you e-mail different materials to different segments of your clients and prospects.
"[Social networks] are CRM to a great extent," says Friedman.
In order to keep track of one another in business world, each person has to manually enter information about everyone else. If you think about it from a third party perspective, it's like we are all rekeying data.
Social networking sites avoid this rekeying – each person just creates their own profile, and then anyone can create a list of "social leads" by clicking on faces. But such sites lack the functionality for the prospecter/servicer to take private notes and set reminders on the profiles they curate, so they aren't a replacement for CRM software yet.
Early days
Until Google+ completely embraces its future as CRM and supports automated reminders and notes only visible to you on other people's profiles, we'll have to glue the systems together ourselves.
Pivotal CRM, a generic CRM tool that, like Salesforce, also has a version tailored to wealth management, is doing just that. For starters, users create posts that filter through a compliance process and which are then delivered to advisors' social networks. But the software also tracks the social media profiles of clients and prospects and allows advisors to take advantage of this information.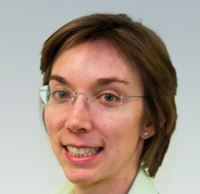 Sophie Schmitt: If you have a
lot of clients that are all
members at a particular club or
association then that's a good target
for future prospecting.
"From their records, we can then convert any social media update into a CRM action; this action could be a calendar task to follow up, a new lead, a new service ticket, or just to save the update into the CRM system," says Ehab Samy, director of product management for CRM applications at CDC Software, the maker of Pivotal. "Each of these updates is also linked to different CRM entities [account, individual, product, opportunity, lead], so are fully measurable and actionable."
Other CRM tools also mine the online space for information about your clients and prospects, according to Sophie Schmitt, author of a report on CRM software in the advisory world by Aite Group. See: Aite Group report: CRM software industry wins RIA respect — and dollars.
"[You can] learn more about your clients by identifying things like other organizations they're affiliated with – if you have a lot of clients that are all members at a particular club or association then that's a good target for future prospecting," she says.
Schmitt added that she found out when writing the report that wirehouse advisors aren't taking to social media as quickly as independents. "[RIAs are] adopting social media tools a lot more aggressively," she says. "You're gonna see the RIA firms doing cool stuff and the big firms are gonna copy it."
Sweet incentives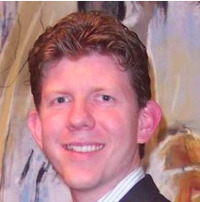 Eric McGehearty: Obviously as a marketer
I love the idea of being
able to do it, but with
that said I could see why
Facebook wouldn't want us to.
Eric McGehearty, CEO of globerunnerseo.com, managed one CRM/social network integration for a large RIA in the mood for aggressive prospecting. McGehearty connected Ebix CRM's SmartOffice to Facebook so that when someone clicks the "Like" button on the advisor's page, they get the opportunity to enter their contact info in exchange for a free cookie – a strategy that proved perennially popular at the advisor's local seminar sessions.
Originally, McGehearty wanted to enable an advisor suck in another advisor's information when they "friended" them, but he says Facebook has been taking action to block these types of practices. "Facebook already has privacy concerns," McGehearty says.
"If Facebook allows businesses and other users to grab your contact information in a real automated way, I think it might discourage people from 'friending' businesses as often if they thought they were going to be added to an e-mail marketing list by 'fanning' something on Facebook," he says. "I think it is probably better for the user and for Facebook to not allow people to do that. Obviously as a marketer I love the idea, but with that said I could see why Facebook wouldn't want us to."
Faking it
Those people who can remember the name of everyone they meet and what they care about get ahead in life, so it's great that CRM software came along giving the rest of us the opportunity to fake it.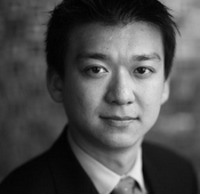 Andrew Lin: As apposed to a
Facebook post on the wall, we're
actually sitting down and writing that
e-mail by hand.
But I couldn't get any advisors to validate my suspicion that "faking it" can be a dicey proposition. The ones who rely heavily on sending out faux-personalized mass e-mails – think "Hi Olivia, I saw this article about ballet and it made me think of you…" – all said with a straight face that they feel like they really are writing a personal e-mail to all 20 recipients, just using a tool to make it faster. No one was willing to concede the potential for trouble – but think of the disaster that would occur if the system inserted the wrong names or sent the e-mail to your golfing buddies instead.
"I don't consider it a trick because you're putting the client's name as the salutation," says Andrew Lin, head of strategic development at Signature Estate and Investment Advisors LLC, a $2 billion RIA with 2,000 clients.
He says this system is pretty good compared to some other types of mass communication.
"As apposed to a Facebook post on the wall, we're actually sitting down and writing that e-mail by hand," he says.
Personal touch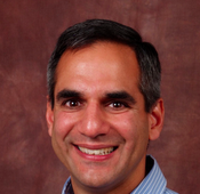 Sunit Bhalla: I add in something
personal at the beginning or the
end of the email.
Sunit Bhalla, a highly tech-savvy advisor who is relatively new to the wealth management business, says that he finds a happy medium with a more lightweight software tool called TextExpander, which lets him create snippets of text that he can paste into individual e-mails to all of his clients and then very quickly construct a personalized message built around the snippets for each one.
"I add in something personal at the beginning or the end of the e-mail," he says. "If you've got 500 clients, maybe you can't personalize every e-mail, but people like me, who are trying to limit their practices so they can fully support clients, can probably do things in a more personalized way."
TextExpander was one of the Mac applications that Bhalla mentioned in an earlier story about how to run your practice hyper-efficiently using a Mac, and I personally recommend it as well. See: How one RIA is running his practice on a Mac and finding it totally doable.
---
Related Moves
February 6, 2021 – 2:39 AM
---
---
---
Mentioned in this article:
---
---
---
Elmer Rich III
September 15, 2011 — 10:30 PM
This headline and the theme of the post in unfair. There is no evidence:
- Social media is useful for B2B uses
- That it is even appropriate for highly regulated industries and professional practices
- Clients are , or should be , comfortable with bringing their social, personal , family, business and financial matters to the open and highly insecure world of social media — that's just
prudent.
There is a lot of hype around somed. Most of it related to consumer markets and selling consumer goods — but it doesn't even work that well there.
We are marketers. We use social media and have seen it work for ourselves and our clients. However, it is right for very few clients. We also understand journalists love it — and ppl selling services. Fair enough.
People handling other people's money are best to be slow in acceptance, skeptical of benefits and careful in all their communications and technologies.