News, Vision & Voice for the Advisory Community
Company execs tell Wall Street analysts that in-house Axys migrations will be more likely and more profitable
September 1, 2011 — 12:04 PM UTC by Brooke Southall
Brooke's Note: The purchase of Black Diamond by Advent Software remains perhaps the most intriguing RIA story of 2011. See: Update on Black Diamond-Advent merger it settles out will affect thousands of successful RIAs and much of the industry. Here is a look at what's going on with the help of Wall Street analysts asking hard questions. I hope to offer a better perspective from AdventConnect, the company's annual conference that begins Sept. 12 and that I'll be covering along with Tim Welsh.
Black Diamond has become the high-buzz brand among portfolio-accounting software makers in the last few years. It made a habit of winning big RIAs and became the go-to choice on platforms like Hightower Advisors, WealthCentral and Pershing.
Yet when it sold for $73 million in May, industry consensus was that the buyout price seemed steep for a company that – success aside – was not known for its profitability. See: Advent to buy Black Diamond for $73 million.
The subject of Black Diamond Performance Reporting profitability in its first month under the ownership of Advent Software was discussed in a July 25 conference call. The exchange between Wall Street analysts and Advent's top executives was transcribed by Seeking Alpha :
Sterling Autry of JPMorgan Chase & Co. : *So how much revenue came in from like Black Diamond or any other sources that were not contemplated at the time that you gave the original guidance [for the second quarter ended June 30]?
James Cox, chief financial officer of Advent Software: $1 million.
Sterling Autry: OK, so what impact did that have on EPS (earnings per share)?
James Cox: The Black Diamond [unit] is a break-even business so it didn't have any impact on EPS.
In the same conversation, Advent executives added that Black Diamond was expected to produce about $7 million of revenues in the final six months of 2011.
Can't beat'em, buy'em
The question then becomes: Why did Advent pay $73 million for a company that wasn't producing significant cash flow.
The most skeptical view on this subject was taken by one of Black Diamond's rising competitors.
"I think that Advent purchased a competitor that was taking significant market share from them," says Eric Clarke, president of Orion Advisor Services, LLC. "My best guess at this time is that Advent will 'sunset' the Black Diamond technology and merge the customers onto the Advent platform. I know this probably sounds like a broken record coming from me, but I really think that this is 'TechFi' all over again." See: Matt Abar is rewarding loyal Techfi customers as beta period ends.
But the sunset scenario doesn't sound quite plausible to Joel Bruckenstein, producer of the T3 conferences.
"I can't imagine that folks on the Black Diamond platform will want to migrate to another Advent product," he says.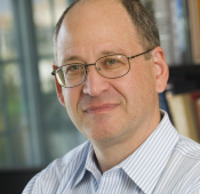 Joel Bruckenstein: I can't imagine that
folks on the Black Diamond platform
will want to migrate to another
Advent product.
'Painful history'
Although Advent declined to respond directly to Clarke's remark, a spokeswoman referred us to a May entry in the blog of Stephanie DiMarco, the company's chairman and founder.
"I assure you that there is virtually no similarity between this acquisition and TechFi," DiMarco wrote. "The people, the strategy, the products, the economic environment and Advent's own financial health are all very, very different. There were difficult and painful decisions made around TechFi ten years ago, which, at the time, were unfortunate but necessary. We have no interest in repeating that painful history!" See: The executive Advent bought and buried is back with a vengeance.
Diamond in the rough
In a prepared remark, Advent president Peter Hess said that the unit has positive cash flow that may not show up on the bottom line because it's being reinvested in the business unit.
"We acquired Black Diamond because they had developed an industry-leading platform for the advisory market. Prior to the acquisition, Black Diamond was a profitable, high-performance and growing company and it will remain so as part of Advent. We are continuing to aggressively reinvest Black Diamond's profits back into the business to accelerate our ability to expand Back Diamond's feature set and serve even more clients," says Hess.
Tough nut
Turning a profit in the performance-reporting business is a challenge, even if your company has revenues of $1 million or more per month, according to Jim Starcev, a former co-owner for eTelligent Consulting, an online-based version of Schwab PortfolioCenter that he sold to Schwab Advisor Services in 2008.
He says it would be surprising but not shocking if the company was not turning a profit. "If you looked at Black Diamond's employees, especially on the sales side they had to be spending a lot. Most of the names I knew and they came from big companies [Schwab, Fidelity] where they were probably doing pretty well. Black Diamond had to offer some strong compensation packages to get them over," he says.
See: Black Diamond adds a Fidelity veteran to its sales team.
Bruckenstein says that he can foresee a couple of ways in which Advent could earn higher profit margins on Black Diamond products as the merger matures.
"I guess that once the merger is complete, the cost of servicing a Black Diamond client will go down or the price will go up. I'm betting on the former."
Seeing double

James Cox: What we were missing
before we had Black Diamond was
a clear path to our advisory
profile clients.
In the conference call, Cox offered clues about how his company plans to drive up profits with Black Diamond technology.
Of the approximately 2,000 firms using Advent Axys, the 'typical' one pays about $10,000, Cox said. By upgrading that customer to Black Diamond, Advent can earn higher revenues. In other words, the bane of Advent's existence could now be its newfound source of fresh revenue streams. See: Black Diamond is winning big accounts from Advent at an impressive clip.
"A typical Black Diamond customer is paying anywhere between $30,000 and $40,000 a year so that's a three- to four-times uplift," he says.
"What we've seen historically is a doubling of revenue."
Cox went on to suggest that Advent enjoys a higher probability of success in getting Axys users to convert with Black Diamond.
"What we were missing before we had Black Diamond was a clear path to our advisory profile clients."
There are about 1,500 RIA firms and an additional 400 hedge funds currently using Axys, Cox says.
Other Advent-related articles:
How one company is making money by making Advent Axys data portable
Advent Software is squandering its market leadership by keeping focus on Axys, according to a hedge fund analyst's report
What one big RIA has to say about its switch from Advent Axys to Advent Portfolio Exchange.
A previous version had the Advent-Black Diamond deal incorrectly pegged at $73 billion. It's $73 million.
---
Mentioned in this article:
---
---
Share your thoughts and opinions with the author or other readers.
---