News, Vision & Voice for the Advisory Community
With the big IBD's business mix tilting more toward RIA custody, more open media policies seem to have followed
August 5, 2011 — 6:49 AM UTC by Lisa Shidler
Brooke's Note: There seem to be two kinds of advisor conferences out there. There are great big ones like Schwab IMPACT, Pershing INSITE. and TD Ameritrade's national event that are inclusive and transparent — with media given mostly free rein. Then there are ones like Fidelity's Executive Forum, or Schwab's EXPLORE. event, which are intimate and exclude smaller advisors and the media. For years, LPL's advisor events have been both highly inclusive and exclusive in nature with open invitations, big crowds and no media. Perhaps as the big broker — and emerging RIA custodian — opens up its architecture for hybrid RIAs (and embraces life as a public company), it's no coincidence that it's opening itself to the media – albeit with a smattering of limits and requirements to meet. Lisa Shidler will report on the event on behalf of RIABiz.
In a first, LPL Financial is allowing the media attend its focus11 conference in Chicago – with some significant provisos.
LPL Financial will allow the media to meet with company executives and attend general sessions for one day of the four-day gathering lasting from Sunday, Aug. 7 to Wednesday, Aug. 10.
This year's theme: "A Focus on the Future" will address changes occurring in the advice business and in the securities industry, says Bill Dwyer, president of national sales and marketing.
"The demand for advice is exploding," he says. "We want to make sure that we're positioned to grow for the long term. This conference is designed to really help advisors grow and learn about new tools to use."
Packed house
LPL is the nation's largest independent broker-dealer with 12,500 advisors, all of whom are invited to the conference. Assets under custody in the LPL Financial Hybrid RIA platform grew to $19.6 billion from 128 RIA firms as of June 30, 2011, up from $8.7 billion and 96 RIA firms as of June 30.2010.
The company expects this will be its second-largest focus11 conference in it's more than 20 years of hosting conferences, including about 3,000 advisors as well as 160 exhibitor firms who will bring along more than 1,100 people. LPL is also expecting some 400 home-office employees.
To kick off the event on Monday, LPL executives will open Nasdaq markets from LPL's Chicago location at the conference.
Chief executive Mark Casady and former Walt Disney CEO Michael Eisner will headline general sessions on Monday. Former Secretary of State Condoleezza Rice is slated to speak later in the week and there will be more than 200 breakout sessions.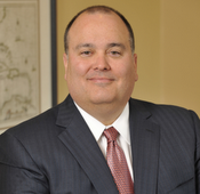 Mark Casady will speak out in
Chicago.
Although some local advisors were invited for recruiting purposes, Dwyer says the main emphasis of the event is training and educational event.
Alienated Advisors
Letting the media in – even on a limited bases – is good public relations for the firm, which has lost some large advisors, says Mindy Diamond of Diamond Consultants.
"Reps have left because they feel the firm has gotten bigger and more bureaucratic over time and it's lost some of the culture that it had years ago," she says. The company has also worked to provide a viable platform for hybrid RIAs. See: How LPL lured advisors from Raymond James, UBS and Ameriprise to its hybrid RIA platform.
Diamond says LPL has lost more advisors to the RIA space as advisors move toward a fee-based model and attract clients with higher assets.
"This is good PR," she says. "They'd love for the press to write about the rah-rah spirits and the energy. It helps with recruiting and helps with retention."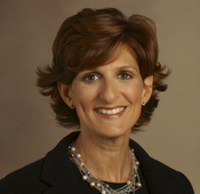 Mindy Diamond: They'd love for the
press to write about the rah-rah
spirits and the energy. It helps
with recruiting and helps with retention.

Jumping through hoops
But LPL says persistence among pesky reporters is a main reason the media has been granted entree for one day of the conference.
"They probably just wore us down," Dwyer says. "The press just asked for more and more access and we said, 'Let's have them come in for a media day.'"
But LPL is clamping down on access. For instance, the press are only allowed in for the welcome reception on Sunday, featuring John Mellencamp, and the general-session main stage activities on Monday. Each publication is limited to sending one reporter.
Those media members wanting to attend were required to send an e-mail to LPL a week before the conference stating they would obey the ground rules. For instance, all conversations with focus11 conference attendees are strictly off the record unless permission is granted by both the attendees and LPL. In addition, reporters and other members of the media agreed not to take photos or make audio/video recordings. Finally, media representatives must leave at 1:30 p.m. on Monday.
Dwyer says the reason for the limited access is because LPL views the conference as a key opportunity to meet and mingle with advisors and they don't want their time eaten up by interviews. "One of the reasons we haven't invited press in the past is our focus is really on customers – the advisors. Our primary venture to meet with our core customers," Dwyer says.
No needling of advisors
The rules seem fair, says Charles "Chip" Roame, managing principal of Tiburon Strategic Advisors.
"What they are saying is please only cover the main-room sessions and not the side sessions and don't use the conference to needle our financial advisors for stories," he says.
On the other hand, LPL's may gain from press coverage, Roame says. Even though the conference is not officially a recruiting event, having the media present may sway some breakaways its way.
"Maybe they want the magnitude of their conference seen by wirehouse reps they hope to recruit but who are afraid to be caught at an LPL conference." Roame says. "Journalists can carry that story to the captive advisors with no risk to those captive advisors."
Windy City
The conference will be held at Chicago's McCormick Place, the largest convention center in North America. Fund tracker Morningstar, Inc. also hosts its annual summer conference at the venue.
When LPL held its national conference in Chicago in 2008, it was the largest event the firm has had in the more than 20 years it has been holding annual conferences, Dwyer says.
Advisors enjoy visiting the nation's second-largest city, especially in the summer where concerts and festivals take center stage. LPL's conference coincides with one of the city's largest music festivals – Lollapalooza – at Chicago's Grant Park.
While some attendees will stay at the nearby Hyatt Hotel, participants will likely spread out to as many as eight hotels, most of within a 15 minute drive from downtown Chicago.
McCormick Place has few restaurants within walking distance but Dywer says hotels all have shuttles for participants, making it a breeze for attendees to get to and from the location and elsewhere.
"It's great transportation, which is hard to get in a major urban environment. Chicago's done a wonderful job to make it a very pleasant place to enjoy a meeting," says Dwyer. "It's an exciting few days."
Editor's Note: Lisa Shidler is based just outside Chicago and she would never break with her journalistic objectivity to unduly praise her cherished city.
---
Mentioned in this article:
---
---
Share your thoughts and opinions with the author or other readers.
---