The herd of advisors has been culled but the ones remaining may be better ones.
Brooke's Note: A standard line in a Mark Tibergien speech is that the RIA business is shy 10,000 advisors as boomers age and more rich people – recession notwithstanding – seem to materialize everywhere. So you might guess that it's a bad thing that 14,000 advisors evaporated in the past couple of years across advisory channels. Guess again.
Fourteen thousand advisors fell by the wayside from 2009 to 2010 but dually registered advisors and RIAs have bucked that trend, gaining strength in numbers, analysts with Cerulli Associates say in a new study. See also: The RIA world according to Cerulli.
In that time period, the number of advisors dropped from 334,160 to 320,378 – a loss of 4.1%, according to the Boston-based company its annual Advisor Market Sizing analysis which is included in a number of different reports the company puts outs. The data, which came out in August, is annual research the firm completes to offer insight for industry leaders to better understand the changes happening in the advisory industry.
Insurance hit
Insurance firms took the biggest hit, with the industry losing about 6,000 – or 6.6% – of its advisors in that one-year period. Regional broker-dealers also melted away at the rate of 10.2%, going from 38,249 advisors to 34,359.
But dually registered advisors grew a whopping 10.2% from 11,591 to 12,773. The number of RIAs swelled as well, albeit at a more modest pace, .3% from 2009 to 2010. But in the past three years, the number of RIAs has grown a cumulative 6.7% and Cerulli predicts a continuation of that upward trend.
"We've been expecting that there were going to be a lot of advisors who didn't make it through the bear market," says Cerulli's senior analyst Bing Waldert. "The industry is almost healthier without these advisors. It feels a little mean to say it, but these aren't the industry's biggest and best."
RIA custodians continue to multiply, with smaller ones particularly impressive in that area. Scottrade Advisor Services jumped from serving 737 RIA firms at the end of June last year to 912 firms on the same date this year and Shareholder Services Group experienced a similar rise over the same period, growing from 700 to 900 firms.
Schwab Advisor Services added "several hundred" to about 7,000 firms, according to the company. TD Ameritrade Institutional stands at about 4,500 firms, up from about 4,300 last year. Fidelity held steady at about 3,300 firms, though its assets jumped $110 billion from $410 billion to $520 billion. Pershing grew to 654 RIA firms, up 98 from 556 last year. Trade-PMR ended the year with 760 advisors and currently has about 950.
Independents on the march
Independents were on the move before the recession and their march continues unabated, says Waldert. Over the last six years, the number of practicing advisors fell at an annualized rate of under 1%. But dually registered advisors grew at 18% each year for the past six years and independent RIAs grew at 4.5% each year.
By contrast, wirehouses lost 3% of their advisors each year for the past six years.
"The RIA channel stands out in one of the few that is growing at a reasonable pace," Waldert says.
In addition, independent or self-employed advisors make up some 41% of the industry, up from 37% in 2004.
"Advisors have gone from employee to independent and grown faster and we're continuing to project increases for RIAs [and see them] taking market share away form traditional employee models," Waldert says.
His firm projects that independent RIAs will gain an additional 2.4% market share by 2013.
Room at the top
Even at this rate of growth, there's a need for still more independent advisors, says Mark Tibergien, head of Pershing Advisor Solutions. In a new book, Practice Made More Perfect , he predicts the industry will need 9,000 more independent advisors to meet the needs of retiring baby boomers as aging advisors themselves begin to retire.
"From our perspective, the theory of an increase in overall market demand is validated by the growth we've seen in our own NetX360 platform which now has more than 105,000 users as of July of this year," says Kim Dellarocca, head of practice management and thought leadership research at Pershing, in an e-mail.
Industry eats its young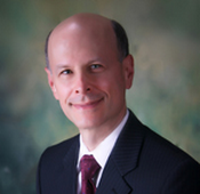 Eric Schwartz: I don't think there
were a lot of high-quality million-dollar
producers who went out of business.

While the Cerulli report doesn't indicate the experience level of the advisors who left the industry, senior analyst Greg Cherry of Aite Group, says that younger, greener advisors may have suffered disproportionately during the market meltdown.
"If you've been in the industry fewer than five years, with the market, it's very difficult to develop the book and if you're under 30 or 35 without gray hair."
The loss of advisors during a bear market comes as no surprise to Eric Schwartz, chief executive officer of Cambridge Investment Research. Likewise, he predicts that in a strong bull market, more advisors would enter the industry.
He says the downward trend will probably continue as long as the market continues to falter, pointing out that the number of new advisors increased rapidly in the 1980s and 1990s bull markets.
As always, it's the weakest that are picked off soonest.
"I don't think there were a lot of high-quality million-dollar producers who went out of business," Schwartz says. "There is some percentage of advisors who went out of business because they did a bad job and some could be small advisors who didn't know how to keep clients happy when a mutual fund went down and so you have all of that going on."
---
---
Mentioned in this article:
Aite Group
Consulting Firm
Top Executive: Frank Rizza
---
---
---