Erika Cramer: Carlyle met their criteria in every aspect.
Brooke's Note: This is an interesting deal where a giant of private equity is making just its 11th investment in a financial services company through a fledgling unit. I just interviewed Randy Quarles and one thing I learned from him: Carlyle bought 25% of Boston Private in 2008 when the RIA-owning company was in distress from some of its bank holdings. It's now on more solid ground with a new CEO.
The world's largest private equity firm has taken a minority position in Avalon Advisors LLC, a Houston-based wealth advisor and asset manager. The deal with Washington D.C.-based The Carlyle Group, which manages $153 billion of assets, was signed late last week and financial terms were not disclosed. Its appearance adds to a private equity parade. See: How Warburg Pincus plans to grow The Mutual Fund Store several-fold.
Equity for the investment comes from Carlyle Global Financial Services Partners, a $1.1 billion fund that invests in a range of financial services companies. Avalon Advisors manages equity, fixed income and balanced portfolios for wealthy families, endowments, foundations, trusts and institutions across the United States. The firm is led by four of the founding partners, Robert Gauntt, Henry Lartigue, Willie Langston and Kevin Lilly. It employs 25 people.
Extend Southwestern presence
Avalon has grown rapidly to nearly $4 billion in assets under management since it was founded in 2001. But the company would like to extend its Southwestern presences and develop a structure to extend the partnership opportunity to the next generation of leaders at Avalon, according to Erika Cramer, partner at Silver Lane Advisors of New York, an investment banking boutique that advised the transaction. Nesvold was not available for an interview.
Silver Lane was retained for the past year by Avalon to find partners that would aid in growth.
"Private equity firms support the institutionalization process by creating mechanisms for getting equity into the hands of future generations of management….Carlyle met their criteria in every aspect," Cramer says.
There are two basic ways that Avalon will use fresh capital to grow — by creating more proprietary investment choices and by physically expanding to other areas of Texas and adjacent states, according to Randy Quarles, managing director of Carlyle.
What appealed to Carlyle about Avalon was its ability to both provide proprietary investment choice and open architecture under the same roof. The primary in-house investment vehicle is a large cap fund. With more capital, he believes the firm can add offerings that will contribute to growth and profits.
Carlyle is drawn to the wealth management business. "You have a demographic of folks who have the willingness and ability to pay for services and in a slot where it's hard to get that service from large institutions (namely wirehouses)," Quarles says. A private company that provides these services is in a position to quickly gather assets. It can be particularly profitable if it can earn both investment management and wealth management fees on the same assets — a key aspect of the Avalon business model, he adds.
Not only does Carlyle have a financial services unit but it is, unto itself, an asset management company, she adds.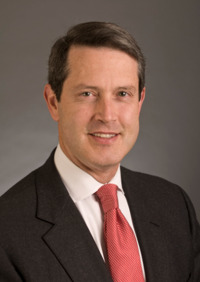 Randy Quarles: You have a demographic
of folks who have the willingness
and ability to pay for services
and in a slot where it's
hard to get that service from
large institutions.
Operating independence
Robert Gauntt, one of the founding partners of Avalon, detailed what he sees as the advantages of the deal in a statement.
"We believe this new partnership will better enable us to expand our spectrum of investment solutions with a partner who can provide expertise in complementary asset capabilities. This investment by Carlyle is in line with our desire to maintain operating independence with a partner who understands our business, our client base and works collaboratively with management."
Partcipants to the deal thus far have declined to make themselves available for interviews.
The Carlyle Financial Services team, which focuses on financial services companies around the world, including banks, insurance companies, asset managers and financial service providers, has made 11 investments to date.
Avalon's investment team is led by Henry Lartigue, Avalon's chief investment officer, and Russell Hawkins. Lartigue was previously a managing director of J.P. Morgan Chase and chief investment officer of Chase Asset Management, with oversight for $80 billion in assets of institutional and private clients. Hawkins previously spent over 20 years at Fayez Sarofim & Co., most recently as director of equity research and co-manager of five equity mutual funds exceeding $8 billion in value for the Dreyfus Corp. family of funds.
The Carlyle Group is a global alternative asset manager with approximately $153 billion of assets under management across 89 funds and 49 fund of fund vehicles as of March 31. Carlyle invests across four segments – corporate private equity, real assets, global market strategies and fund of funds – in Africa, Asia, Australia, Europe, the Middle East, North America and South America. It focuses on aerospace, defense and government services, consumer and retail, energy, financial services, healthcare, industrial, technology and business services, telecommunications and media, and transportation. The Carlyle Group employs more than 1,100 people in 35 offices across six continents.
---
---
Stephen Winks
August 30, 2011 — 9:26 PM
The brokerage industry has and is fighting fiduciary standing for brokers to alleviate any and all responsibility and accountability for broker recommendations. In the absence of the brokerage industry providing large scale institutionalized support for fiduciary standing which makes advice safe, scalable easy to execute and manage as a business enterprise, the door has been left wide open for advisers who are acting in their client's best interest. This is why advisor business could not be better. By the well capitalized Carlyle Group entering the retail and institutional advisory business, it shifts the balance of power within the industry.
Here-to-fore brokers have had no choice, as their services are limited by the services their broker/dealer supports/provides. The consumer clearily prefers their advisor to act on their behalf in the consumer's best interest. Thus the balance of power shifts from broker/dealers that will not acknowledge ongoing accountability for recommendations or the broker's fiduciary duty to act in the consumer's best interest to a new alternative where advisers are robustly supported to act on behalf of the consumer, in the consumer's best interest with the ability (statutory audit path and expert opinion letter) to definitively prove it.
Rather than the brokerage industry responsibly providing the necessary prudent processes, technology, work flow management, conflict of interest management and expert advisory services support necessary to make advice and fiduciary standing scalable, safe and easy to execute and manage— Carlyle can easily establish a faster, better, cheaper and far more profitable advisory services business model than commission sales which commands just a third of the multiple that advisory services can command.
Wall Street, now has to play catch up to rules not of its choosing in support of fiduciary standing. Never in the history of man has the best interest of the consumer not prevailed in a free market.
If the brokerage industry continues to be insular to the best interest of the consumer, the business garnered by properly resourced advisers in the consumer's best interest will be massive. Brokers and consumers would have a safe and reliable alternative.
The Carlyle Group will reap massive profits in making this case but only if Avalon proves adept in building large scale institutional support for fiduciary standing. We all have been through this before. Promise does not translate into executable fact. Our top brokers and advisors with personally billions under advisement are no longer taking the word of b/ds, custodians and roll-up firms as to their business accumen in support of fiduciary standing—which has not proven to be good. Only demonstrable expert technical capability for each of the ten major market segments advisers serve will prevail in the marketplace. Carlyle has a great idea in acquiring Avalon, that does not mean the potential can be achieved. What ever Carlyle spent in acquiring Avalon, a sizable sum will be required to build the prudent processes, technology, work flow management, conflict management and expert advisory services support to preempt the outdated brokerage support of advisory services which treats advice as a product which is sold rather than a prudent process that is managed. Carlyle has acquired an idea, Avalon must develop the necessary supporting infrastructure. Thus, as always, the devil is in the details.
Not-with-standing raw sales ability which is not transferable, does Avalon have the ability to execute? Time will tell.
SCW
Jeff
August 30, 2011 — 5:52 PM
This is a landmark deal that I think will be the tipping point that encourages other $4 billion+ RIAs to partner with Private Equity funds. TPG and Hellman & Friedman have been successful investing in the independent B/D LPL – seems like the same investment proposition would hold for indpendent RIAs.