Three advisors tell why they fled Securities America for Commonwealth
Scandal soured the advisors on the Securities America and set them on a search for a firm with a compatible culture
John Smallwood: We knew we made the wrong decision but that was July 2008 and the world blew up and we were stuck.
---
Related Moves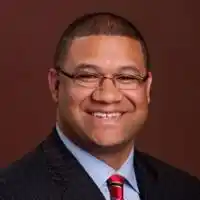 August 19, 2020 at 2:18 AM
---
October 5, 2018 at 7:40 PM
---
---
Mentioned in this article:
LPL Financial
RIA-Friendly Broker-Dealer, RIA Welcoming Breakaways, Advisory Firm
Top Executive: Dan Arnold
---
---
---
janet rose
October 4, 2014 — 4:54 PM
On 10/03/2014 I gave Davenport & associates $2000 to be part of their financial investment plan. I should have researched the company first. I did not know of their relationship with SECURITIES OF AMERICA which doesn't seem to have such a great reputation. Should I run from Davenport & associates?
The $2000 was for three meetings to determine if the company is right for me???