Four news items for RIAs
Banks buy RIAs again; UHNW go nuts for iPads; the CFP Board gets much tougher; a big IBD gets a new president
Jerry Murphy is taking the FSC helm.
Banks buying RIAs again
Banks were busy buying RIAs in the second quarter after sitting on the sidelines during most of the recession.
Of the seven deals with RIAs inked in the second quarter, five of them were banks buying RIAs, shows new data from Real Deals, a quarterly report crafted by Pershing in connection with FA Insight. See: M&A market reaching a new normal based on RIA-driven deals, say competing reports from Pershing, Schwab.
Overall activity in the second quarter was down with seven deals compared to the 11 deals in the first quarter. But they were larger deals and total assets exchanged increased to $8.5 billion in the second quarter compared to $6 billion in the first quarter.
Although its too soon to determine if this is the start of a new trend, says Dan Inveen, director of research at FA Insight, says it bears watching.
"We've been saying for a long time don't write off the banks," he says.
It's clear that banks are closely watching RIAs, says Kim Dellarocca, head of practice management at Pershing. See: Banks are hungry to buy RIAs again.
"It's hard to see where these things are going, but as banks look to expand their offerings, it's an important synergy," she says.
But she also points out that RIAs and banks can be a cultural mismatch unless a thoughtful approach is applied.
One of the larger deals is SunTrust Banks Inc.'s purchase of $1.5 billion AUM wealth-management firm CSI Capital Management.
Get ready for tablets
Affluent individuals are using tablets for everything from reading e-mail to checking on their financial documents online and RIAs should make sure their clients have an app for that.
The number of millionaires using tablets has quadrupled in six months, according to a new study from Chicago-based Spectrem Group. Twenty percent of U.S. millionaires reported using iPads in June 2011, up from 5% at the end of 2010, according to the study, "Use of Mobile Technology, Tablets, Online Tools and Social Media," released on Thursday.
It's likely that the laptop could easily be replaced by the iPad or some other tablet and as that happens RIAs also need to ensure that their clients can gain the access that they need.
Larger financial firms are creating apps for iPad users but small RIAs should also think about adapting their websites to iPads, says Spectrem's president George H. Walper Jr.
"A small RIA may not develop their own app but at the same time they need to make sure their website is easily interfaced with an iPad," Walper says. "Some websites don't work well with iPads."
Bill Winterberg, a certified financial planner who now consults RIAs, is seeing many more advisors using tablets.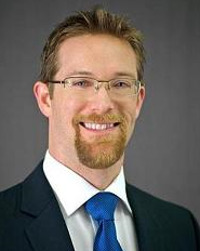 Bill Winterberg: You can do so
much with one hand using the
iPad.
"The laptop is too cumbersome," Winterberg says. "You can do so much with one hand using the iPad. You don't have to be concerned about putting it somewhere. You can be standing and using it. It's so much more portable."
Spectrem's data was compiled from three recent online studies of about 3,000 households whose net worth ranges from $100,000 to $25 million. See: Social media is effective with ultra-wealthy clients but forget the Morgan Stanley approach.
CFP Board clamping down
Under one of the proposed rule changes, the CFP Board could automatically issue an interim suspension in instances where CFP Board has received evidence that any of the alleged conduct had occurred. The CFP Board says in its proposed rules that this provision is intended to allow for "greater protections of the public while the CFP Board continues its investigation."
In addition, participants would not be able appeal to an Interim Suspension Order. The CFP Board oversees some 62,600 advisors who hold the CFP mark.
The rules would also remove language which currently grants the CFP the discretion to withhold press releases announcing a public sanction. Under the proposed amendment, the CFP Board would be required to issue a press release in all cases where a public discipline has been imposed.
"Our proposed changes to the Disciplinary Rules will provide clarification to our rules and procedures, strengthen our investigative and hearing processes and incorporate best practices of established professions that have a disciplinary process," says CFP Board CEO Kevin R. Keller, in a statement.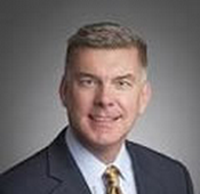 Kevin Keller is enacting sweeping changes.

There is a 45-day public comment period for the proposed disciplinary changes which ends Oct 3. In addition, there are a number of proposed changes to requirements regarding CFP Certification and there is a 30-day comment period on these proposals which ends Sept. 17.
Under the proposed changes regarding CFP certification, advisors seeking certification as a financial planner would need to show work experience over a shorter timeframe surrounding their examination. For instance, advisors providing planning services to clients would need to work just two years in such a role down from the current three years.
However, experience can be met through three years of direct support or teaching of financial planning services to clients.
The rules would also tighten the qualifying window for experience to five years before and five years after successful completion of the CFP exam. Currently, CFP Board's current experience requirement extends from 10 years before to five years after taking the test. See: In a world of Schwab and Merrill, can the CFP Board use $36 million of ads to make planning sexy?.
FSC names Jerry Murphy president and CEO
After interviewing 30 candidates, including many outside the company, FSC Securities Corp. found its own president and CEO just down the hall.
Jerry Murphy, who served as the executive vice president of AIG's Advisor Group, was recently named president and CEO of FSC. He will report to Larry Roth, president and CEO of Advisor Group. Murphy has been with the firm for six years.
"We are delighted that Jerry has accepted the role," says Roth in a statement. "[His] demonstrated leadership capabilities, first-hand knowledge of FSC's culture, home office team and advisors, as well as his extensive experience in the financial services industry make him the ideal leader for FSC."
Roth has served at the interim FSC leader for six months and said that the company had completed a thoughtful search. See: Larry Roth has AIG playing offense again in the advisor game.
Murphy has been instrumental in a number of advisor-centric enhancement initiatives at the firm, partnering with colleagues in business units across the network to provide advisors with solutions and services designed to grow their practices.
"With FSC in such a strong position in the industry, now is the perfect time for Jerry to take on this new role and use his talents to work more closely with our affiliated advisors to help them execute on their growth strategies and take their practices to the next level," Roth says.
Murphy says he intends to spend a great deal of time with advisors. "I'm going to hit the ground running and visit advisors to find out what we are doing right and what we can do better," he says in an e-mail. "This all leads to my ultimate goal of helping advisors grow their practices and making sure FSC grows as well.
Prior to joining Advisor Group, Murphy was a senior executive at Janney Montgomery Scott, where he worked closely with advisors and was a member of a number of business-focused committees.
---
---
Mentioned in this article:
FPPad.com
Consulting Firm
Top Executive: Bill Winterberg
---
---
---
Jeff Spears
August 26, 2011 — 4:10 PM
The CSI Management was a great aquisition by Sun Trust because of the synergies between the sports practices at both firms.
It was interesting that there are no apparent plans/synergies between CSI and Genspring.